4
Dog Friendly
Romance, Fiction
Berkley
June 28th, 2022
Paperback, Ebook, Audiobook
350
A burned-out veterinarian takes a much-needed beach vacation, where a charming surfer makes waves in her love life, and a unique foster pup renews her passion for her work. Exhausted veterinarian Morgan Pearce is feeling overworked and under-thanked, so when two favorite clients ask her to watch their special needs senior dog in their Nantucket home, she jumps at the chance for a summer break. She hopes her time on the island will be a reset from the stress of her everyday life, but her chill vacation vibe takes a hit when she gets roped into fostering a challenging, anxious dog and helping plan the local rescue group's glittery annual fundraiser. Her trip starts to feel more like a vacation when Morgan begins falling for Nathan Keating, an irresistible entrepreneur who thinks every problem can be solved on a surfboard. Just as the summer is shaping up to be the magical refresh she needs, thanks to a fling that feels like the beginning of something real and Hudson, the foster dog who reminds her how much she loves her job, a visit from her estranged brother and the discovery of who Nathan really is changes everything. Morgan finds herself at a crossroads, trying to determine if mistakes from the past must define the future, or if she should forgive, forget, and grab hold of a chance to finally rescue herself.
I judge books by their covers. There, I said it. My name is Val and I judge books by their covers.
I was introduced to Victoria Schade while partnering with Netgalley. All of Victoria Schade's books have the most adorable four-legged friends on the covers, and I don't know about you but once I see a dog I'm pretty much hooked. That goes for real life, too, not just in books.
"Dog Friendly" follows Dr. Morgan Pearce, Veterinarian in the Northeast. Overwhelmed with stressful cases while balancing the need to produce quality statistics for patients per day and increasing average client transactions, it becomes clear that her bosses have ulterior motivations aside from healing sick animals. Morgan struggles with poor outcomes at work, as well as some less-than-stellar outcomes in her personal life, and when the straw finally breaks the camel's back, Morgan realizes that she needs to take a step back and pull herself together. After all, she can't help others if she's falling apart, too. Cut to her taking on a summer of dog-sitting a geriatric four-legged in Nantucket while the owners are on a business trip. Not a bad way to re-energize oneself if you ask me.
Love in Nantucket
Another way to re-energize oneself? Flirting!
"Men like Nathan weren't supposed to be walking around in the wild like regular mortals; they belonged on catwalks or judging people from beachside cafes in Capri with fellow supermodels. It was hard to have a conversation with him because her brain couldn't process anything other than the fact that physically, he was as close to perfect as a human could be."
Flirting with someone, even if it's casual and innocent and never going anywhere, is so satisfying. It's one way to make you feel good about yourself and build self-confidence. Morgan meets Nathan, small business owner who she runs into more than a few times while in town, and finds that he's an easy person to flirt with.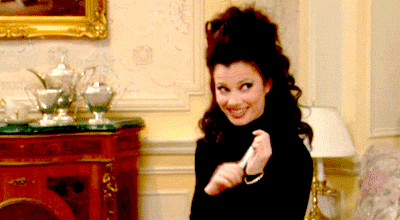 Dog Friendly – More than a Romance
"The alarm set to wake her at nine was more of a pipe dream than a reality. She couldn't remember the last time she'd slept a full night or woken up because of an alarm."
Morgan Pearce is extremely relatable: smart, hard worker, compartmentalizes her anxieties to be productive almost to her detriment. Stress can take a toll on a person, no doubt about it. During Morgan's healing journey, I was surprised to find myself comparing her anxiety and compassion fatigue to my feelings during Covid. I'm not sure if this was intentional on Victoria Schade's part, but so many of the feelings that Morgan is experiencing on the page felt like they were pulled directly from my brain while I experienced the fear and panic of my quickly-changing world. It's so hard to talk down your anxious brain sometimes. Luckily, I came up with some tools to assist me with quieting my anxiety: going outside every day, getting fresh air, reading, exercising, and some others.
Education
One of the best things about reading a Victoria Schade novel is discovering the layers of education between the plot and romance. Schade is a dog trainer and has served as a resource for the media, including working on Animal Planet's Puppy Bowl for more than a decade. She fosters for dogs in need and volunteers at her local shelter to take dogs out for walks and exercise.
What kind of info can you expect to find in Dog Friendly? Schade addresses in this fiction multiple animal behaviorisms and how humans manage them, including how nervous dogs meet humans and other dogs, mixing unfamiliar dogs together in an enclosed space, comfort dogs and expectations, and how to react when two dogs fight. *Please note that the comments in this novel are not a "how-to" guide — pet owners should absolutely consult a professional for personal and specific situations.* Final Thoughts
Dog Friendly is a multifaceted treat. It has layers of romance, animal knowledge and education, and a setting that inspired so much relaxation that it added Nantucket and Cape Cod to the top of my destination bucket list. Dog Friendly comes out tomorrow, so don't miss it! Then go back and get "Lost, Found, and Forever" to meet Spencer, who you're absolutely going to fall in love with.
I'm Val, and I'm excited to share my love of books with you! I'm a sassy Sour Patch kid from New Jersey, dog mom to Chance the beagle, and much like the rest of the Hive, I'm a coffee lover (I think it's a requirement to be here). The first book I remember reading voluntarily involved a boy wizard who lived in the cupboard under the stairs, and I've been chasing magic ever since. I love Happily Ever Afters, and I love love. My favorite genres are romance and rom-coms, fantasy, and young adult/new adult. If I'm not reading, I'm probably kayaking, watching the Great British Baking Show, or discovering a new craft beer.