A Proposal They Can't Refuse by Natalie Caña
5
A Proposal They Can't Refuse
Contemporary Romance
Mira
June 7, 2022
Kindle, Audio, Paperback
336
"Utterly charming… A Proposal They Can't Refuse is a surefire winner!" —Mia Sosa, USA Today bestselling author of The Worst Best Man Natalie Caña turns up the heat, humor and heart in this debut rom-com about a Puerto Rican chef and an Irish American whiskey distiller forced into a fake engagement by their scheming octogenarian grandfathers. Kamilah Vega is desperate to convince her family to update their Puerto Rican restaurant and enter it into the Fall Foodie Tour. With the gentrification of their Chicago neighborhood, it's the only way to save the place. The fly in her mofongo—her blackmailing abuelo says if she wants to change anything in his restaurant, she'll have to marry the one man she can't stand: his best friend's grandson. Liam Kane spent a decade working to turn his family's distillery into a contender. But just as he and his grandfather are on the verge of winning a national competition, Granda hits him with a one-two punch: he has cancer and has his heart set on seeing Liam married before it's too late. And Granda knows just the girl…Kamilah Vega. If they refuse, their grandfathers will sell the building that houses both their businesses. With their futures on the line, Kamilah and Liam plan to outfox the devious duo, faking an engagement until they both get what they want. But soon, they find themselves tangled up in more than either of them bargained for.
A Proposal They Can't Refuse by Natalie Caña
An enchanting, full of representation, and swoon-filled romance book. The most PERFECT romantic comedy book of this year!
The Premise
Two grandfathers that are such trouble-makers, live in a retirement home. They are constantly causing the cutest havoc in the establishment, which means either Kamilah and, or Liam have to come by and save them from disciplinary actions. Both Kamilah and Liam's abuelo and granda have the ultimate plan, and both Kamilah and Liam are not ready for what is about to be proposed.
Kamilah's family owns a local restaurant called El Coqui, named after the quintessential Puerto Rican tree frog. The restaurant serves Puerto Rican platters and Kamilah recently entered the restaurant to be part of an ultra foodie tour. The event will bring crowds and essentially save the restaurant, as sales are not going so good. For a while Kamilah has tried and failed to rev up the menu and enhance classic dishes to bring in all the foodie bloggers. But Kamilah's family is hesitant, many members want to sell the business, they know that gentrification is unstoppable and the burden of keeping El Coqui open is just too much for them. So this leaves Kamilah feeling helpless.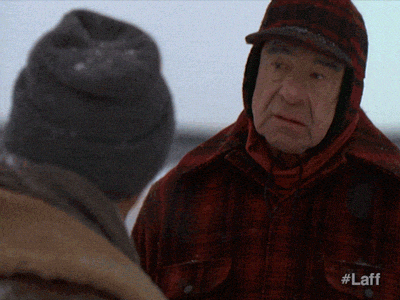 On the other hand Liam is in charge of a whiskey distillery that keeps true to his Irish heritage, both in recipe and spirit of the establishment. Liam is a total grump so when it comes to throwing on a happy face for their whiskey tours, he is just not with the program.
The two grandpas have witnessed all the happenings in both their establishments and in their grandkids, Kamilah and Liam. They formulate a plan for both of them two fake propose and once they do agree, the grandads will sign away all ownerships and votes to them.
Fake dating Trope Heaven
Now that Liam and Kamilah have agreed to fake date and fake an engagement, they have the reigns to their individual establishments. All they have to do is get along, because I didn't mention before but they used to be childhood besties now they are enemies. Throughout the years as their freindship grew apart, their fiendship grew stronger. The insults and pranks came down heavily and they have to put it all passed them to follow through on the proposal. But can it all last long enough for the foodie tour? That is the question!
Final thoughts and do I recommend?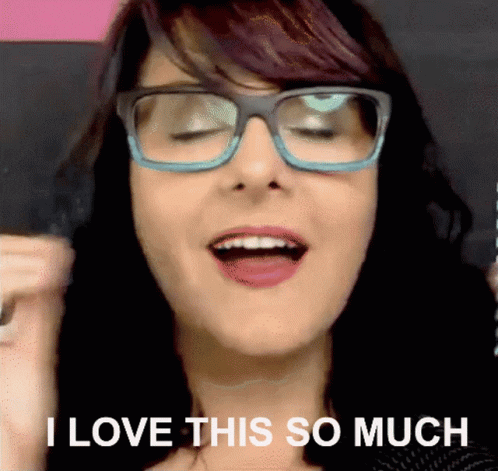 I enjoyed A Proposal They Can't Refuse by Natalie Caña SO MUCH. The plot was so well written, with such organic dialogue, as well as deep character development in both Liam, Kamilah, and the supporting characters. Abuelo and Granda are SO funny, they are the backbone of the characters and the story, I love them so. The nostalgia these two grandads brought up is so magical and profound. The Puerto Rican representation was spot on, as it should be Natalie Caña is Boricua herself, she wrote the a contemporary yet classic Latinx family in A Proposal They Can't Refuse. So much depth and factual flair to the family and supporting cast made for a vivid and laugh out loud Rom-Com movie played live in my mind as I read A Proposal They Can't Refuse. As a debut romance author Natalie Caña is one to reckon with, she can pack a story that will make you cry, make you swoon, and make you sweat. It is everything I need in a romance book, I look forward to whatever comes next from Caña.
Grab your copy of A Proposal They Can't Refuse by Natalie Caña today! Please note this is an affiliate link.
Carla is a born-again bookworm originally from Puerto Rico. Becoming a mom is what drove her back into the love of reading. Starting with the love of Romance books but now she enjoys any epic tales that are well written. She's a mom of three, a wife, and resides in Central Florida. Hurricane news doesn't scare her but finding out a second book in a series doesn't come out for another year will send her into a real panic. Sending her chocolate and another great book works best to support her through such times.