Five Steps Ahead
4
Five Steps Ahead
Romantic Suspense
July 8, 2020
eBook
365
Roses are red.
Violets are blue.
You don't see me.
But I'm watching you.
Hannah Anderson gave up her adolescence to care for her ailing father, so when she gets to attend NYU, she's eager to experience everything the city has to offer. But when an online date ends with her drugged and unconscious, and mysterious notes start appearing in her apartment, freedom no longer seems like all it's cracked up to be.
Detective Max Romano has had more than his share of heartache. Serving and protecting is his life and leaves no time for romance. When his sister goes missing after meeting a guy from the same dating app, he's hellbent on keeping Hannah from becoming the next victim.
Now in cramped quarters, Max is up close and personal with all the reasons he can't get involved with Hannah. But their chemistry is combustible. Giving in to their attraction is inevitable, but letting their guard down could prove fatal as the stalker is always five steps ahead.
Roses are Red…
When Queen Bee put Five Steps Ahead by Samantha Baca up for grabs I, as politely as I could, let the other bees know that yes, it would be mine. The blurb was enough to make my True Crime loving heart sing with anticipation as it promised twists, turns and chemistry and to no surprise… it delivered!
Our leading lady Hannah is determined to experience everything that life has to offer and turns to online dating as a way to break out of her normal routine. Her date becomes a modern girl's worst nightmare come to
life when she ends up drugged and unconscious. Unfortunately for her, this is only the beginning of what turns out to be her own personal horror story when it becomes all too evident that she is being watched. Mysterious notes start appearing with warnings that are too close for comfort. When her stalker's attentions go from concerning to criminal she seeks the help of handsome detective Max Romano. He's reeling from the mysterious disappearance of his sister but quickly becomes protective of Hannah who is understandably terrified of the events unfolding around her.  Their connection grows as tensions rise but their age difference, professional boundaries and constant fear of what's waiting around the corner make their relationship seemingly doomed from the start.
If you enjoy a suspenseful story Five Steps Ahead was a lot of fun. I got MAJOR late 90s slasher movie vibes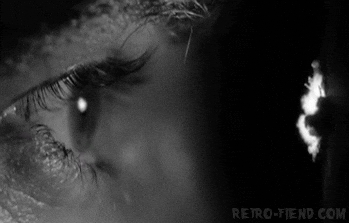 and nostalgia is always a direct line to my heart. I don't want to give away any spoilers because I think this is best read going in blind to be able to feel the full effect of Hannah's fear and desperation, but there is plenty of mystery to keep you on your metaphorical toes. One thing that pulled me out of the story is that the police work revolving Hannah's case felt a little lacking and some of the "discoveries" made toward the end seemed like they should have been obvious to seasoned detectives. It may have only been noteworthy for me because true crime documentaries and podcasts are one of my guilty pleasures, much to my husband's dismay. Despite my frustrations I came to realize that it only added to the nostalgic feeling of sitting in a theater yelling at the screen that the characters are unknowingly about to walk into a trap. Creepers aside, watching  Hannah and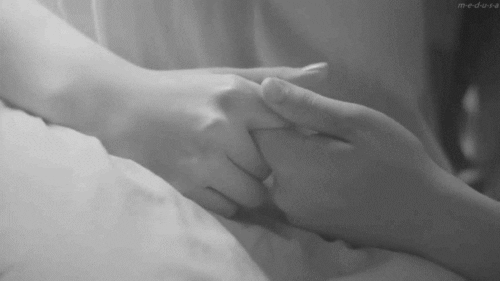 Max gravitate toward each other for comfort amidst the chaos added delicious tension to the otherwise sinister atmosphere that surrounded them.  This was an exciting introduction to Samantha Baca's work and I can't wait to see what else she has in store for us!
Amanda is a proud Ravenclaw who was raised in Alaska before traveling the world with her family. She currently resides in District 7 with her husband and 2 kids. As a full-time working mom her time to read is precious and she uses it to devour as many books as possible. All genres are welcome but she does prefer some smooches to be included. She has discovered a love of book signings and has been lucky enough to meet many of her Unicorn authors and hopes to meet more in the future!