Her Perfect Life by Hank Phillippi Ryan
3
Her Perfect Life
Thriller
Forge Books
September 14, 2021
336
The next thrilling standalone novel by USA Today bestselling author Hank Phillippi Ryan.
Everyone knows Lily Atwood―and that may be her biggest problem. The beloved television reporter has it all―fame, fortune, Emmys, an adorable seven-year-old daughter, and the hashtag her loving fans created: #PerfectLily. To keep it, all she has to do is protect one life-changing secret.
Her own.
Lily has an anonymous source who feeds her story tips―but suddenly, the source begins telling Lily inside information about her own life. How does he―or she―know the truth?
Lily understands that no one reveals a secret unless they have a reason. Now she's terrified someone is determined to destroy her world―and with it, everyone and everything she holds dear.
How much will she risk to keep her perfect life?
Her Perfect Life by Hank Phillippi Ryan
So this thriller is what I call the Slow-burn kind. It slowly reveals, it will slowly drop bread crumbs and clues with each passage. 
With the dilemma that was being dealt with though, I felt too slow and caused me to loose my commitment to working through it. I had to set this book down so many times, as I felt like I was making NO progress. 
So to understand my feelings here is a summary of what Her Perfect Life is about.
Lily Attwood is the towns most famous and most perfect news reporter. She has a reputation of being thorough in her job. She is good at catching the bad people and exposing lies. And social media wise she portrays a perfect life, coining her personal hashtag #PerfectLily.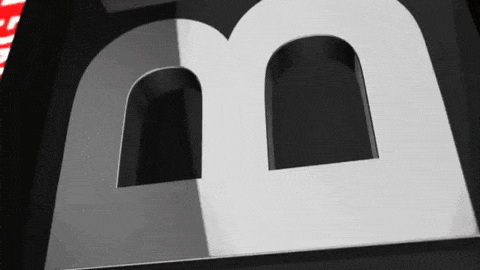 For a while now, Lily has had a mysterious source feeding her the stories and secrets she has uncovered on the news. All while knowing this mystery man might want a favor returned after helping her reach such stardom.
All this to say that Lily has a very important history. Lily had an older sister, Cassie go missing when Lily was about 8 or 9. Cassie was in college during the time.
In Her Perfect Life we get multiple points of view. We get Lily's day to day, Lily's producer that works alongside her everyday, and Cassie's past POV. Each chapter will alternate in between these POV's, which in general I like and don't mind the switch up of narratives. But from my experience with Her Perfect Life the POV's were cut off too soon, not enough was given to invest in these individuals. I found myself slightly invested in Cassie's past, as she was cut off so much I was not sure what was the ending to her story arc. 
I do think this was my individual experience with this book, the thriller-love language just did not match my own. ( I want to make that a thing, Thriller-Love Language)
Overall Her Perfect Life by Hank Phillipi Ryan has a lot of potential to incite mystery and thriller lovers, I can actually see translate better on T.V. 
Carla is a born-again bookworm originally from Puerto Rico. Becoming a mom is what drove her back into the love of reading. Starting with the love of Romance books but now she enjoys any epic tales that are well written. She's a mom of three, a wife, and resides in Central Florida. Hurricane news doesn't scare her but finding out a second book in a series doesn't come out for another year will send her into a real panic. Sending her chocolate and another great book works best to support her through such times.