Delilah Green Doesn't Care by Ashley Herring Blake
5
Delilah Green Doesn't Care
Bright Falls
Romance
Berkley Romance
February 22, 2022
ebook, Audiobook, Paperback
398
A clever and steamy queer romantic comedy about taking chances and accepting love—with all its complications—by debut author Ashley Herring Blake.
Delilah Green swore she would never go back to Bright Falls—nothing is there for her but memories of a lonely childhood where she was little more than a burden to her cold and distant stepfamily. Her life is in New York, with her photography career finally gaining steam and her bed never empty. Sure, it's a different woman every night, but that's just fine with her.
When Delilah's estranged stepsister, Astrid, pressures her into photographing her wedding with a guilt trip and a five-figure check, Delilah finds herself back in the godforsaken town that she used to call home. She plans to breeze in and out, but then she sees Claire Sutherland, one of Astrid's stuck-up besties, and decides that maybe there's some fun (and a little retribution) to be had in Bright Falls, after all.
Having raised her eleven-year-old daughter mostly on her own while dealing with her unreliable ex and running a bookstore, Claire Sutherland depends upon a life without surprises. And Delilah Green is an unwelcome surprise…at first. Though they've known each other for years, they don't really know each other—so Claire is unsettled when Delilah figures out exactly what buttons to push. When they're forced together during a gauntlet of wedding preparations—including a plot to save Astrid from her horrible fiancé—Claire isn't sure she has the strength to resist Delilah's charms. Even worse, she's starting to think she doesn't want to...
"Storm in a Teacup"
It is well established by now that illustrated covers are the sickness from which I hope never to be cured. "Delilah Green Doesn't Care" by Ashley Herring Blake has exactly one of those covers that radiates the adorableness that is impossible to resist. I was excited to see, upon closer inspection, that between the covers we are getting a steamy, sapphic romance which sadly, are not featured enough on social media main pages.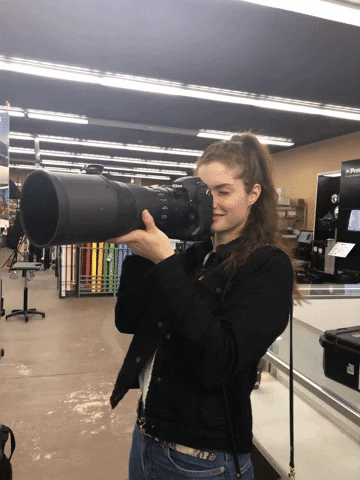 Our first main character Delilah Green grew up as the black sheep of her wealthy step-family, provided for, but not included, and after making a break to New York City she has no intentions of returning "home" to the people who always made her feel less-than. But despite her protests, her starving artist's bank account means she cannot pass up the chance to make some extra money by photographing her stepsister's wedding and all the pre-wedding events of the posh elite. Minutes after stepping into her hometown's only bar Delilah is approached by a beautiful woman with clear interest in her eyes, who also just so happens to be her wicked stepsister's best friend, who doesn't recognize her with her newly earned confidence and tattoo adorned arms.
"Let the record state that I am gallant as shit"
Claire is a single mom who is desperate for a distraction from her co-parenting drama, and with some encouragement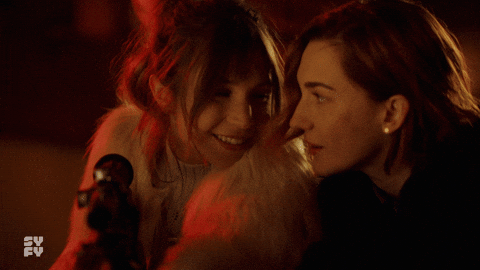 from her friends she approaches the broody stranger who just entered the bar, but as it turns out, she's not quite a stranger after all. Delilah Green was her best friend's sister who was less than interested in being friends as kids but seems more than interested in making a connection as adults. With their complicated past, and wedding shenanigans ahead Claire and Delilah have every opportunity to get to know each other better, and every reason not to.
It was a pleasant surprise to see that Claire's friends were not shocked by her interest in a woman, despite having been in a long-term relationship with her daughter's father. While I haven't read as many contemporary sapphic romances as I would like, reading a book where both main characters are out and proud about their sexuality is not something that seems to be common in a lot of the LGBTQ recommendations that I see on my FYP.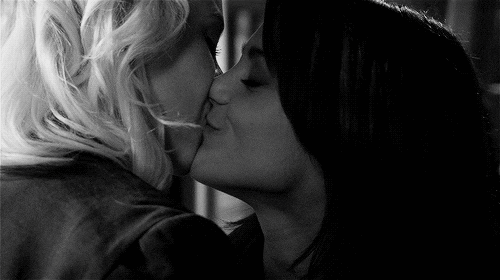 So let's just take a minute to talk about the aforementioned steam… From the moment they "met" their chemistry was absolutely combustible. Their flirtation was enough at times to make me blush, and as a seasoned romance reader that is not an easy feat. The book is written in a dual POV so we are able to see the inner workings of both of their minds, and seeing their adoration of each other even in tense moments was a sweet contrast to the spicy scenes that were a testament to the connection they were hesitant to make.
"Ah, the Coven"
Along with the romance we are introduced to the "Coven" as Delilah calls them, Claire's group of friends to include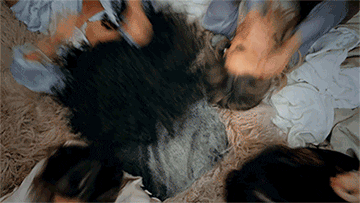 Delilah's stepsister Astrid. We are given a front row seat to see how truly important it is to understand how different things look based on perspective, to include how and why their relationship with Delilah was so strained when they were younger. As adults, this group of women is hilarious and full of unwavering support for their people, even when decisions making skills may be questionable.
I requested the sequel to this book before I ever sat down to write my review, I am so excited to get to see more of The Coven as they each get their Happily Ever Afters. Congratulations on the start of a sweet and steamy romance series that I can't wait to continue!
Amanda is a proud Ravenclaw who was raised in Alaska before traveling the world with her family. She currently resides in District 7 with her husband and 2 kids. As a full-time working mom her time to read is precious and she uses it to devour as many books as possible. All genres are welcome but she does prefer some smooches to be included. She has discovered a love of book signings and has been lucky enough to meet many of her Unicorn authors and hopes to meet more in the future!