You don't find your soulmate at eleven.
4.5
Built to Last
Contemporary Romance
St. Martin's Griffin
October 18th, 2022
Paperback, Ebook
336
Shelby Springfield has spent the last ten years trying to overcome her past, sanding it away like she does the rough spots on the vintage furniture finds she makes over. But as a former child star, it's hard to forget a mediocre pop career, a meltdown widely documented by the paparazzi, and a huge public break with her former co-star Lyle Jessup. It's also hard to forget her other co-star and childhood sweetheart, Cameron Riggs -- the one who got away. Anytime Shelby has called, Cameron has come running… And then he runs right off again to chase stories around the world by making documentaries, too scared to admit what he really wants. But when Lyle stirs the pot, getting the two back in the spotlight with a home renovation show, Cameron can't help but come on board. There's something in it for everyone -- almost. Cameron wants to come home and set down some roots. Shelby wants to prove to the world she's not the messy party girl anymore. And Lyle wants to twist the screws on his two childhood friends who had more chemistry than he could dream of with anyone. Sparks and sawdust fly as Shelby and Cameron film the pilot for "Homemade" and battle Lyle's shenanigans at every turn. Erin Hahn's Built to Last is a sparkling second chance romance about owning what you're worth and fighting for the one who got away.
Everything between Cameron Riggs and me has always felt at once insignificant and extraordinary. We were kids. It was only a crush. It was just sex. I swallow thickly, knowing none of it was that simple.
Were you invested in the Justin/Britney relationship of the late 90s? This book is for you!
First loves are complicated. There always seems to be more questions than answers. Is this love? Is this going to last forever? Are they "the one?" Erin Hahn takes these questions and rolls with them through "Built to Last", adding a little bit of drama to the plot to make for one very compelling and engaging story about first loves and second chances.
Child stars Cameron and Shelby were each other's first loves. Life happens. The two actors go their separate ways and grow into their adult selves, but just as in the real world, you can never forget your first love. After a bad public breakup, Shelby calls for Cameron begging him to come be with her. He gets on a very small, very scary airplane, to fly home from Alaska to California to make sure she's okay. She's not, as it turns out, but he's not the one that can help her. She has to help herself.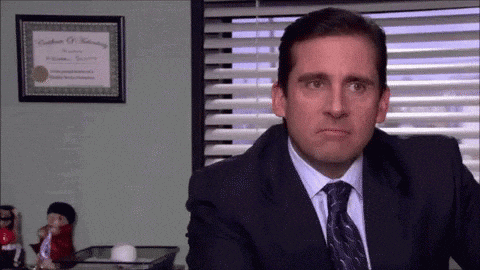 I'm a simple woman. Give me a bearded man and a sun-soaked early-century Craftsman reading nook and I will love you forever.

Shelby
Cut to a few years later and Shelby is offered a starring role on a reality TV show, but it's messy. The network will only give her the show if she works with Cameron, and the show is produced by her cheating ex, Lyle. What could possibly go wrong with this scenario?
I would watch the hell out of this show.
I couldn't put this book down.
Aww Factor
"Built to Last" is teeming with what seems to be unrequited love. There are dual POV chapters alternating between Shelby and Cameron, and each one is layered with lingering feelings, both past and present. For those that have been following me, I don't usually love a dual POV novel, Erin Hahn makes it work. Chapter by chapter, Shelby and Cameron delve further into their feelings from the past in order to process their feelings in the present.
Cameron seems determined to break down my defenses one mallet swing at a time and he's doing one hell of a job. He still doesn't seem to realize how much he doesn't need to convince me. I'm there, man. I've been there. I practically live there. RIP my sanity, send your regards to 1234 Shelby Is Pathetic for Cameron Street.

Shelby
Shelby, we've all been there, babe. Love makes you crazy, and makes you do crazy things.
Don't let my Shelby quotes fool you, though. Cameron has it just as bad for his girl.
Not that she needs me. She's not the same hurting Shelby who drunk-texted me five years ago. The Shelby sitting here is a far cry from that girl. This Shelby is fierce and endlessly patient and elegant in the face of Lyle's bullsh*t. I fell hard for the Old Shelby, but this new version will absolutely destroy me.

Cameron
Come for the second chance romance and HGTV-themed reality TV show plot, and stay put for the yearning, tension, and desire between rekindled first loves that ripples across the pages. You will not be disappointed.
What's next from Erin Hahn?
Hahn has confirmed that Maren and Lorelai will be getting their own books, and while I am over the moon excited about this, I would take this one step further and beg St. Martin's Griffin to offer another multi-book deal to expand this world featuring all of the side characters I've come to love: Maren, Lorelai, Beth and Kevin the Viking. Especially Kevin. This lumberjack of a man definitely has some stories to tell. 
Final Thoughts
Built to Last is Hahn's first foray into adult romance, but it feels like she's been writing in this lane forever. Probably because even though her previous novels are billed as young adult, her characters are well-rounded, mature, and independent thinkers who navigate conflict just as well, if not better, than the adults surrounding them.
Hahn proves one novel after another that she's no slouch when it comes to writing. Each new book seems to be a love letter to her craft. They are filled with beautifully balanced prose and dialogue, and layered with creativity. Each of her published novels has something original: song lyrics, playlists, letters, and in "Built to Last" we see a faux news article so authentic it could have come right from People Magazine.
This is just the tip of the iceberg of what I hope is a very long and prosperous career for Erin Hahn, and I can't wait to read what comes next.
I'm Val, and I'm excited to share my love of books with you! I'm a sassy Sour Patch kid from New Jersey, dog mom to Chance the beagle, and much like the rest of the Hive, I'm a coffee lover (I think it's a requirement to be here). The first book I remember reading voluntarily involved a boy wizard who lived in the cupboard under the stairs, and I've been chasing magic ever since. I love Happily Ever Afters, and I love love. My favorite genres are romance and rom-coms, fantasy, and young adult/new adult. If I'm not reading, I'm probably kayaking, watching the Great British Baking Show, or discovering a new craft beer.