Storyline

Narration
4.3
The Recovery Agent
Mystery, Thriller, Adventure
Simon and Schuster Audio
March 22, 2022
Audiobook, Kindle, Hardcover
320
#1 New York Times bestselling author Janet Evanovich returns with the launch of a blockbuster new series that blends wild adventure, hugely appealing characters, and pitch-perfect humor, proving once again why she's "the most popular mystery writer alive" (The New York Times).
Lost something? Gabriela Rose knows how to get it back. As a recovery agent, she's hired by individuals and companies seeking lost treasures, stolen heirlooms, or missing assets of any kind. She's reliable, cool under pressure, and well trained in weapons of all types. But Gabriela's latest job isn't for some bamboozled billionaire, it's for her own family, whose home is going to be wiped off the map if they can't come up with a lot of money fast.
Inspired by an old family legend, Gabriela sets off for the jungles of Peru in pursuit of the Ring of Solomon and the lost treasure of Lima. But this particular job comes with a huge problem attached to it—Gabriela's ex-husband, Rafer. It's Rafer who has the map that possibly points the way to the treasure, and he's not about to let Gabriela find it without him.
Rafer is as relaxed as Gabriela is driven, and he has a lifetime's experience getting under his ex-wife's skin. But when they aren't bickering about old times the two make a formidable team, and it's going to take a team to defeat the vicious drug lord who has also been searching for the fabled ring. A drug lord who doesn't mind leaving a large body count behind him to get it.
The Recovery Agent marks the start of an irresistible new series that will have you clamoring for more and cheering for the unstoppable Gabriela Rose on every page.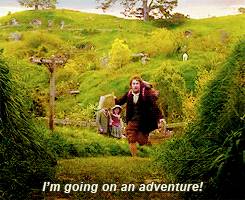 Rarely do I ever find myself thinking – Hey! You know what sounds great? Reading a book that feels like any of those cheesy adventure/treasure hunt movies my brother used to make me watch – but honestly, I enjoyed it a lot more than I thought I would. It was a fun, action packed story about a woman trying to help save her hometown while also trying to stop a madman and deal with her hot ex-husband. I loved the side characters in this, and there were several times that I found myself legitimately laughing throughout this book.
Though any book/movie about this kind of adventure is bound to be a little unbelievable, I didn't let that stop me from enjoying it. I am not the type of person to get annoyed when my form of entertainment doesn't strictly follow the rules of logic or science, and I don't know nearly enough about guns and fighting to have known how inaccurate this book was in the first place, so I was just happy to enjoy the ride. The one thing I couldn't look past was the money. Gabriela makes enough money to have a super nice apartment with expensive furniture, super nice clothes – like a $400 bra?? – but she can't help her family out? Obviously, her grandmother had very lofty and expensive plans to help rebuild her hometown, but she couldn't have taken some high-profile jobs to do something a little more realistic? She just had to go on a life-threatening journey that seemed to never end? I mean, it made for a good plot, but it seemed crazy to me.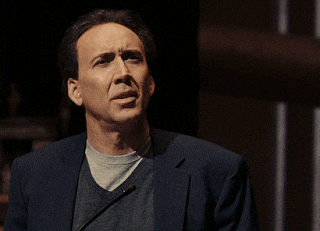 Overall, I enjoyed this book the same way I enjoyed watching Nicholas Cage trying to steal the Declaration of Independence. It was a wild ride that made me laugh and kept me entertained, but it was predictable and at times unrealistic seeming. In the end, this is a great book for anyone who wants a fun adventure with some really fun characters and just a hint of a second chance romance!
Narration
This book was narrated by Lorelei King, and I think she did a fantastic job. She is one of the few narrators that went above and beyond with her voices for each character, and I think it added so much to my experience! I always love it when narrators at least attempt to do voices for different characters, but she is the kind of narrator who does such great voices that I have to double to check to make sure it is actually just one person.
Leah is a life long, fully devoted book-worm. Not only has she been an avid reader since she was young, she also has an English Degree and works as an author PA. Leah also enjoys writing, and has always found herself drawn toward literature in all its forms – novels, short stories, poetry, fanfiction, etc. She is a military wife, a cat mom, and a true homebody. Her favorite genres are romance, high fantasy, and anything paranormal.