The Monarchs by Kass Morgan and Danielle Paige
4
The Monarchs
The Ravens
Young Adult Fantasy
Clarion Books
January 11, 2022
ebook
448
In this thrilling conclusion to New York Times best-selling authors Kass Morgan and Danielle Paige's The Ravens duology, loyalty, love, and friendships are tested as sorority sisters Scarlett and Vivi must face the forces of hell itself when a rival sorority threatens to wreak havoc on campus.
The ultra-exclusive Kappa Rho Nu—the Ravens—are determined to restore balance to the world. After destroying an ancient talisman and barely saving their sorority in the process, they'll go to any lengths to keep their secret as Westerly's most powerful coven of witches.
Scarlett Winter, a legacy Raven, has finally gotten what she's always wanted: Scarlett is Kappa Rho Nu's newest president. Unlike her mother or older sister before her, Scarlett has a vision for a more unified Kappa, one where no sister falls to the forces of wicked magic. But the powers of the presidency have their own pitfalls. And with the pressures of alumni bureaucracy and past failures weighing on her, Scarlett finds herself at risk of losing the very thing that defined her: her magic.
As a new member of Kappa Rho Nu, Vivi Devereaux finally knows what it's like to belong. She has her Kappa Rho Nu sisters behind her and, with Scarlett's blessing, Vivi's happily dating her first college crush (who also just happens to be Scarlett's ex). When Scarlett assigns Vivi the coveted role of social chair, Vivi is determined to live up to her Big's expectations. But Vivi's studies in witchcraft take a deadly turn when she uncovers a new form of magic, one that has mysterious ties to Kappa Rho Nu's past and the vengeful demon once tied to their talisman.
With the weight of their newfound roles and the terrible price of destroying the talisman haunting them, Scarlett and Vivi must save their sisterhood when the forces of hell itself and a rival sorority threaten to unleash havoc on the Ravens.
"One witch, two witch, three witch…none."
The Monarchs by Kass Morgan and Danielle Paige is the much-anticipated sequel to their witchy college drama The Ravens. Last semester the girls of Kappa Nu felt the ultimate betrayal from one of their sisters and must now find a way to move forward knowing that despite their magical abilities they are still vulnerable to the most human of threats.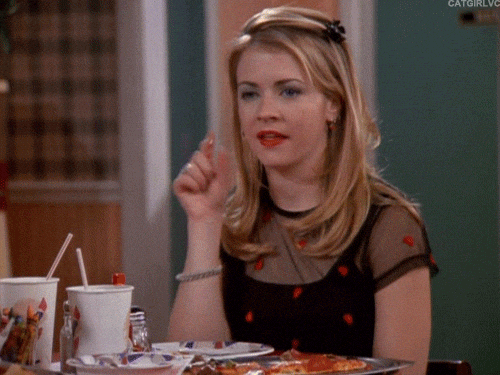 This is written in a dual POV of Scarlett our legacy and Vivi, her little, who is new to the witch life and only beginning to scratch the surface of her powers. Scarlett has been appointed president in the new semester and the weight of the sorority's reputation and her family's expectations are solidly on her shoulders. Vivi is coming to terms with the fact that not only is she an actual Witch with actual powers, she is also a member of the most popular sorority on campus and must now live up to their status.
Scarlett comes from a long line of prestigious witches and along with ensuring that the Kappas remain the campus it-girls she also feels the pressure of living up to her family name. All of her sisters are looking to her to find a new normal and when things don't go exactly right, they begin to lose faith that she is the right person for the job.
Vivi is determined to prove her place among the more experienced witches, and with elaborate parties to plan she has ample opportunity to show off everything she has learned. But just like with Scarlett, suspicious things start to go wrong despite her best efforts, and she must track down whether it is just bad luck or someone who is determined to bring the Kappas down.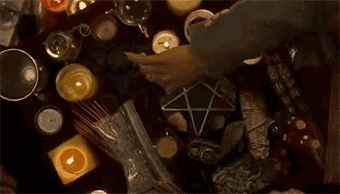 After the reading the first on my own I was so excited when The Monarchs was offered up to the Hive. Morgan and Paige have shown a version of magic that I have yet to see displayed in any other series having it tied not only to the elements but tarot as well. We get a closer look into their practices in the sequel that shows a growth in the girls as they mature in their abilities.
"Being a good witch is good for all the witches"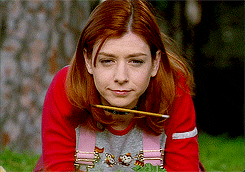 While the first half of the book was following the girls as they were recovering from the damage of the previous semester and attempting to regain their elite footing, the second half was where it really shined. If you were a fan of the TV show Buffy the Vampire Slayer this will help fill the hole the end of the series left in all our hearts. As Scarlett and Vivi follow the clues to figure out where the root of their problems are we are introduced to other sources of power that not even the witches of Kappa Nu could have predicted.
If you love teen dramas with a heavy dose of magic The Ravens and The Monarchs is the perfect addition to your collection!
Amanda is a proud Ravenclaw who was raised in Alaska before traveling the world with her family. She currently resides in District 7 with her husband and 2 kids. As a full-time working mom her time to read is precious and she uses it to devour as many books as possible. All genres are welcome but she does prefer some smooches to be included. She has discovered a love of book signings and has been lucky enough to meet many of her Unicorn authors and hopes to meet more in the future!