The Gift of Family
5
Firekeeper's Daughter
Fiction
Henry Holt and Company
March 16, 2021
Kindle
320
As a biracial, unenrolled tribal member and the product of a scandal, eighteen-year-old Daunis Fontaine has never quite fit in, both in her hometown and on the nearby Ojibwe reservation. Daunis dreams of studying medicine, but when her family is struck by tragedy, she puts her future on hold to care for her fragile mother.
The only bright spot is meeting Jamie, the charming new recruit on her brother Levi's hockey team. Yet even as Daunis falls for Jamie, certain details don't add up and she senses the dashing hockey star is hiding something. Everything comes to light when Daunis witnesses a shocking murder, thrusting her into the heart of a criminal investigation.
Reluctantly, Daunis agrees to go undercover, but secretly pursues her own investigation, tracking down the criminals with her knowledge of chemistry and traditional medicine. But the deceptions—and deaths—keep piling up and soon the threat strikes too close to home.
Now, Daunis must learn what it means to be a strong Anishinaabe kwe (Ojibwe woman) and how far she'll go to protect her community, even if it tears apart the only world she's ever known.
A Five Star Read Through and Through
Lately, I have had a hard time focusing on, and feeling captivated by, the books sent to me to review. The problem wasn't that the books were bad, but rather that they could not compete with my preoccupation with the insurrection at the capital, the inauguration of President Biden, and the ever-present corona virus crisis. Firekeeper's Daughter was the remedy to my frustrating distraction, drawing me in with a totality that I haven't experienced in a long time. At first glance, the story would be classified as a mystery: who is making meth and distributing it to vulnerable Native American communities, and who is responsible for the suspicious deaths relating to the investigation and distribution ring? But this story is so much more than just a mystery. It is a reminder of the systemic wrongs done to indigenous communities over time, and across America, it is a celebration of Native culture and traditional practices and beliefs, and it is a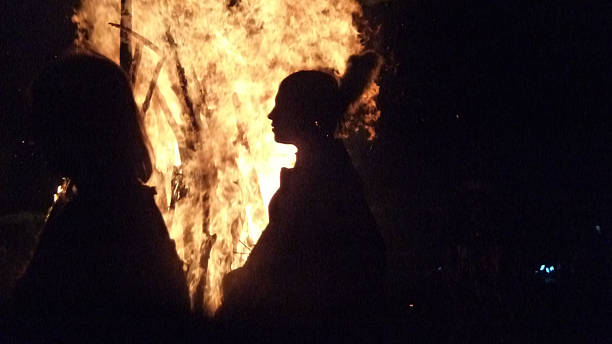 story about the healing power of community and romance built on truth and justice.
Daunis, the main character struggles with her identity, as she desires to be a strong Ojibwe woman, while also yearning for the full approval of her racist white grandmother. She is uncompromising in her embrace of Ojibwe culture, despite not being an enrolled member of the tribe, and worries about the effects of alcohol, drugs, and stereotypes on her community. It is this love of her extended family, and the community as a whole, that leads her to accept the offer from the FBI to help in the investigation of local meth making, despite her internalized resentment towards the government for wrongs done to her people. Daunis' spiritual journey, and development into the strong Ojibwe woman she always wanted to be, is marred by tragedy, but also inspiring through her resilience and commitment to something greater than herself.
" Wisdom is not bestowed. In it's raw state, it is the heartbreak of knowing things you wish you didn't." — Daunis Fontaine
One word of warning about this book: there is a rape scene, that while not graphic might be harshly triggering for some (it was for me, hence this warning).  The scene, and its later mentions, discusses the sensory aspects of rape: feeling disembodied, the smell of the surroundings, physical bruising left behind, etc. It was particularly jarring because I didn't see it coming, but it is also a powerful commentary on the epidemic of rape perpetrated against women of color, and the difficulty in pursuing any sort of justice.
As the mystery around the meth ring unravels, there are plenty of shocks and plot twists, along with an ever-increasing amount of sexual tension between Daunis and her FBI contact, Jamie Johnson. As they face mortal danger together, they build a bond built on unexpected trust and admiration, even as it is tested repeatedly by deceptions, that are essential in maintaining safety and anonymity. Firekeeper's Daughter doesn't fit neatly into any particular genre–  it includes elements that could make it a mystery, a thriller, a romance, a paranormal and spiritual tale, or a coming of age epic, making it easy to recommend to anyone who just likes good books.
Meghan is a coffee connoisseur, devoted milspouse, and exhausted momma to a three year old daughter and three dogs. She enjoys hiking, glamping, and traveling. You are mostly likely to find her reading good books in a hammock with a view of the ocean or mountains.