Terrific Tale
4.5
The Great Hunt
Fairy Tale/ Fantasy
HarperTeen
3/8/2016
432
Wendy Higgins, the author of the New York Times bestselling Sweet Evil series, reimagines a classic Brothers Grimm fairy tale with The Great Hunt, a dramatic, romance-filled fantasy with rugged hunters, romantic tension, and a princess willing to risk all to save her kingdom.
When a monstrous beast attacks in Eurona, desperate measures must be taken. The king sends a proclamation to the best and bravest hunters: whoever kills the creature will win the hand of his daughter Princess Aerity as a reward. The princess recognizes her duty but cannot bear the idea of marrying a stranger—she was meant to marry for love—until a brooding local hunter, Paxton Seabolt, catches her attention. And while there's no denying the fiery chemistry between them, Princess Aerity feels that Paxton's mysteriousness is foreboding, maybe even dangerous.
Paxton is not the marrying type. Nor does he care much for spoiled royals and their arcane laws. He is determined to keep his focus on the task at hand—ridding the kingdom of the beast—but the princess continues to surprise him, and the secrets he's buried begin to surface against his wishes.
Beastly Romance:
That Time Your Dad Offered You Up as a Prize
I'm NOT going to go all feminist fairy tale mumbo jumbo on you because
though the title of this article implies the worst of Fairy Tale King Father, things aren't always as they seem…
…Especially when it comes to a kingdom gripped in fear due to a mysterious and deadly beast.
The kingdom, which is not solely run by one or two monarchs, has almost a royal cabinet of aunts and uncles, with the royal children all raised together as one close family.  The children are raised to believe they will be able to marry for love, and beyond the usual diplomatic skills, each also has an unusual skill (trust me, you won't see those coming).
There are also some vitriolic circumstances and factions already causing rifts in the kingdom, and derision amongst its people.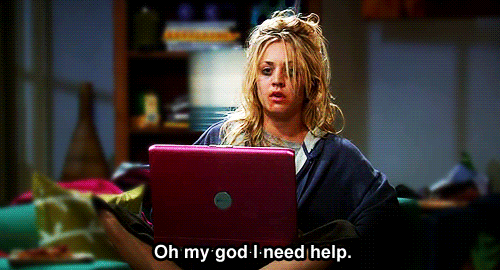 Despite the way the royal children were raised, when soldiers refuse to hunt the terrifying creature, and the coffers lack the means to hire more thugs, the king makes a devastating choice: to offer his eldest daughter Aerity to the lucky warrior who finds and kills the beast.
Aerity understands the strain on her kingdom and does what she needs to do to save her kingdom, her home and ultimately her family.
She agrees to become a prize.
Enter a battery of brutes from all across the land to kill the beast and win the girl.
But it's never that simple, is it?  Aerity has an instant connection with the begrudging Paxton Seabolt, who is shrouded in his own demons and secrets.  He also has some serious misconceptions about Aerity and allows those misgivings to cloud his opinion of her.
As you can imagine, love is in the air, but the question of whether they can get past their problems –
and if he can even kill the dang beast without dying himself – are seriously heavily weighing on this couple.
And you thought you had problems.
Wendy Higgins again delivers the beginning to a promising series.  If you read her Sweet Evil series (the last of which was one of my picks for 2015), you would know that she delivers lush worlds and strong characters with unique voices.  Some authors have a hard time transitioning away from a series as successful as Sweet Evil has been for Ms. Higgins…
Clearly, she doesn't have that problem.
As I flipped the pages of this book, I was transported like the Audible commercials, mentally hunkered in the forest awaiting the Beast, watching the princess hang in the Great Hall or sitting in a tavern in a tiny fishing village.
I have had this book since the fall and have read it cover-to-cover three times now, its corners well-worn and loved.  It traveled with me across Europe- in planes, trains, buses and boats.  The spirit of adventure permeates the page, and I felt it in myself as I ventured. =)
If you're new to Wendy's books, this is a great place to start!  To buy, click here, and check back next week for a special Q&A with the author! 😉
Meg, AKA the Queen Bee (QB) founded LitBuzz in 2015 as a way for her favorite authors to more-readily provide books to a legitimized reviewer. At the time, she never thought it would grow to include a dozen people, hundreds of authors and thousands of reviews.
Most of the time, you can find her with a bulldog at her feet in her home office in Pittsburgh, writing content or developing brand campaigns for clients – or sneaking a quick read of a new release.
She's married to a great guy, has two amazing grown daughters and more animals than sense. 😉