Is everyone on Only Fans but me?
4
The Nanny
Romance
Berkley
04/11/2023
Paperback, Ebook, Audiobook
432
A woman discovers the father of the child she is nannying may be her biggest (Only)Fan in this steamy contemporary romance by Lana Ferguson. Suddenly unemployed and on the brink of eviction, Cassie Evans is left with two choices: get a new job (and fast) or fire up her long-untouched OnlyFans account. But the job market is terrible, and as for OnlyFans. . . . Well, there are reasons she can't go back. Just when all hope seems lost, an ad for a live-in nanny position seems like the solution to all her problems. It's almost too perfect—until she meets her would-be employer. Aiden Reid, executive chef and DILF extraordinaire, is far from the stuffy single dad Cassie was imagining. He shocks her when he tells her she's the most qualified applicant he's met in weeks, practically begging her to take the job. With hands that make her hindbrain howl and eyes that scream sex, the idea of living under the same roof as Aiden feels dangerous, but with no other option, she decides to stay with him and his adorably tenacious daughter, Sophie. Cassie soon discovers that Aiden is not a stranger at all, but instead someone who is very familiar with her—or at least, her body. Given that he doesn't remember her, Cassie is faced with what feels like an impossible situation. As their relationship heats to temperatures hotter than any kitchen Aiden has ever worked in, Cassie struggles with telling Aiden the truth, and the more terrifying possibility—losing the best chance at happiness she's ever had.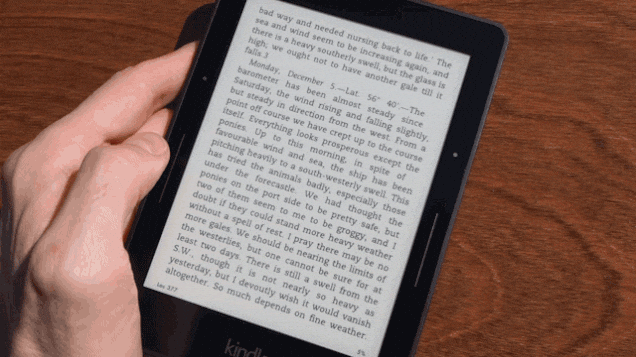 Don't let the illustrated cover fool you, folks. "The Nanny" by Lana Ferguson appears to be a sweet-as-pie story about the nanny falling in love with her single dad employer, and ok, that is true. However, this wasn't the hallmark-esq story that I thought I was reading – Ferguson turns up the heat quickly. Shame on me for glossing over the "OnlyFans" mention in the blurb, because had I known what was waiting for me I might have cracked that spine sooner. (Just Kidding, I didn't crack the spine, but I did open it swiftly on my kindle!)
Jokes aside, "The Nanny" balances the sweet and steamy exceptionally well. Cassie takes her job as Sophie's nanny very seriously, and does everything she can to make sure that Sophie and Aiden have a wonderful relationship. It's clear through the story that Cassie cares deeply about her charge, her employer, and really everyone she meets. Even people who seemingly don't deserve her empathy.
"Don't shoot yourself in the foot, honey. You can have good things, but you have to let yourself have them."
When reading "The Nanny" you can expect a unique second chance romance that is sure to surprise you! You can also expect to shake your head at our main characters and yell at them to get out of their own way. (I personally phrased it as "stop being idiots, you guys!")
I was so pleasantly surprised at how much I enjoyed "The Nanny" and I look forward to reading whatever comes next from Lana Ferguson. I already have her next book "The Fake Mate" (publishing in December 2023) on my TBR.
I'm Val, and I'm excited to share my love of books with you! I'm a sassy Sour Patch kid from New Jersey, dog mom to Chance the beagle, and much like the rest of the Hive, I'm a coffee lover (I think it's a requirement to be here). The first book I remember reading voluntarily involved a boy wizard who lived in the cupboard under the stairs, and I've been chasing magic ever since. I love Happily Ever Afters, and I love love. My favorite genres are romance and rom-coms, fantasy, and young adult/new adult. If I'm not reading, I'm probably kayaking, watching the Great British Baking Show, or discovering a new craft beer.