5
The Serpent and the Wings of Night
Crowns of Nyaxia
Fantasy Romance
Nasyra Publishing
August 16, 2022
ebook, Paperback, Hardcover
502
Human or vampire, the rules of survival are the same: never trust, never yield, and always – always – guard your heart. The adopted human daughter of the Nightborn vampire king, Oraya carved her place in a world designed to kill her. Her only chance to become something more than prey is entering the Kejari: a legendary tournament held by the goddess of death herself. But winning won't be easy against the most vicious warriors from all three vampire houses. To survive, Oraya is forced to make an alliance with a mysterious rival. Everything about Raihn is dangerous. He is a ruthless vampire, an efficient killer, an enemy to her father's crown… and her greatest competition. Yet, what terrifies Oraya most of all is that she finds herself oddly drawn to him. But there's no room for compassion in the Kejari. War for the House of Night brews, shattering everything that Oraya thought she knew about her home. And Raihn may understand her more than anyone – but their blossoming attraction could be her downfall, in a kingdom where nothing is more deadly than love. The Serpent and the Wings of Night is the first book in a new series of heart-wrenching romance, dark magic, and bloodthirsty intrigue, perfect for fans of From Blood and Ash and A Court of Thorns and Roses
Hello friends it has been awhile! While life was life-ing recently I found myself in one of the biggest reading slumps of my life, not even old favorites could pull me back from a bleak existence that didn't include books. I must now believe that I was merely saving up the energy needed to read what I will now confidently call one of my new favorites of all time. The Serpent and the Wings of Night by Carissa Broadbent was a truly engrossing fantasy that includes some of my favorite things, Vampires, badass heroines and a Hunger Games style competition where only one can leave alive.
"The king did not know then that his greatest love would also be his ruination—nor that either would come in the form of a tiny, helpless human child"
Amidst the rubble of war, Vincent the Hiaj Vampire King finds a lone girl, age undetermined, and rather than subject her to the inevitable fate most humans would fall to, he instead, against all reason, brings her home and raises her as his daughter. Oraya is a human raised among those that would see her as prey, and through intense combat training has learned to not only stay alive,
but to hunt those that would use their power against the innocent. Oraya is hoping to gain the power she is misssing by winning the Kejari, a tournament held once every hundred years that allows the winner to request a wish from the Goddess Nyaxia. One of the MANY obstacles that Oraya faces in entering a battle to the death as the only human against vampires, is that she will have to make alliances with those she has spent her life avoiding. Raihn is one such vampire. He is an enemy of her father's people, less than forthcoming about his reasons for entering the Kejari, and the only vampire able to make Oraya question everything she's been raised to believe.
"Do you want to change this world, little serpent? Then climb your cage until you are so high no one can catch you. Break its bars and make them your weapons.
I'm not going to lie, I was nervous to dive into a fantasy series coming out of a reading slump, I was worried that overly complicated world building and magic systems would once again end up in the DNF pile, but I was pleasantly surprised to find that Carissa Broadbent was able to accomplish both with relative ease. I was quickly able to understand the dynamics of the vampire races and humans without feeling the need to take notes to keep track.
We quickly see the love between Oraya and Vincent is intense as he prepares her for a battle that she will likely not walk away from. A father training his only daughter, knowing that it is likely in vain, was utterly heartbreaking.
I very much appreciated that Carissa Broadbent did not forget Oraya's human-ness. She is in a battle to the death with skilled vampire warriors, and even in a fantasy that fact cannot be forgotten. Despite all her training, she is human against the immortal, and the trials she faces are much different from those in the Kejari with her.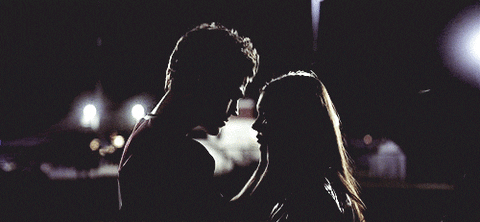 Now Raihn…. Raihn. Raihn Raihn. I am letting everyone know now that I have claimed him, he is mine. No backsies. His motives are suspicious, but his dedication to Oraya's success outweighs that tiny little detail in my humble opinion. This is an enemies to reluctant allies to lovers, and their journey to the end has secured this couple as one of my favorites of all time.
"So don't you f****** dare stop fighting, princess. It would break my damned heart."
Before I get the angry messages, let me forewarn that this does end on a cliffhanger, and the second book has yet to be published. But if there was ever a series that was worth the wait, this is it. Carissa Broadbent secured me as a dedicated reader within pages of starting "The Serpent and the Wings of Night" and I am so excited to get to explore more of her work! Congratulations on what I am predicting to be the newest fantasy sensation, I am so happy to be here for what is sure to be an amazing journey.
Amanda is a proud Ravenclaw who was raised in Alaska before traveling the world with her family. She currently resides in District 7 with her husband and 2 kids. As a full-time working mom her time to read is precious and she uses it to devour as many books as possible. All genres are welcome but she does prefer some smooches to be included. She has discovered a love of book signings and has been lucky enough to meet many of her Unicorn authors and hopes to meet more in the future!