After Hours on Milagro Street by Angelina Lopez
5
After Hours on Milagro Street
Romance
Carina Trade
July 26, 2022
Ebook, Paperback, Audio
400
Guapo pobrecito her grandmother calls him. The "poor handsome man." Professor Jeremiah Post, the poor handsome man, is in fact standing in the way of Alejandra "Alex" Torres turning Loretta's, her grandmother's bar, into a viable business. The hot brainiac who sleeps in one of the upstairs tenant rooms already has all of her Mexican American family's admiration; she won't let him have the bar and building she needs to resurrect her career, too. Alex blowing into town has rocked Jeremiah to his mild-mannered core, but the large, boisterous Torres clan is everything he never had. He doesn't believe Alex has the best interest of her family, their community, or the bar's legacy in mind. To protect all three, he'll stand up to the tough and tattooed bartender with whom he now shares a bedroom wall—and resist the insta-lust they both feel. But when an old enemy threatens Loretta's and the surrounding neighborhood, Alex and Jeremiah must combine forces. It will take her might and his mind to save the home they both desperately need. "Sparks fly and tempers flare in this passionate, un-put-downable rivals-to-lovers romance that launches a sizzling new series...Lopez seamlessly blends high-heat romance with discussions of Alex's heritage and the fascinating history of 19th-century Mexican immigrants to the Kansas plains. This is a treasure." —Publishers Weekly, starred review
After Hours on Milagro Street by Angelina Lopez
Angelina Lopez writes romance stories with swoons that can knock your socks off, yet paired up with female leads that have this fierceness that I would gladly kneel at their feet. After Hours on Milagro Street is an epic love story packed with layered main and side characters. Our main characters are Alex and Jeremiah, and they are the OTP of my dreams! (One True Pairing.)
Alex and Jeremiah
Alex left Kansas years ago to live in Chicago and made a name for herself as a celebrity bartender. Her fierce personality, unrelenting drive, and wisdom have gotten her to the notoriety level she is at. She is now back in her hometown in Kansas due to a very public firing at her job, she picked herself back up and is back home. She has also paired up with her two other sisters (hoping they get their own books) to take over the historical bar her grandma has owned for years. Alex and her sisters have somewhat of a plan to buy the bar and refurbish both the architecture and business model. She soon finds out she isn't the only one interested in taking over the building…
Here comes our favorite adorkable university professor and historian, Jeremiah. He has been renting a room upstairs (above the bar) and has also shown interest in buying the bar. But not only Jeremiah, there are a bunch of rich gentrifiers that have approach their grandma about buying the historical building. Alex is fuming over all these other offers, but she is also fuming at the fact that the room she is staying in is across the hot, tall, nerdy professor Jeremiah. She is also mad that they now have to work together to win the building over the richy Riches of the city. Turns out these intense feelings are fuel for A LOT of things.
Do I recommend?
Freck YES!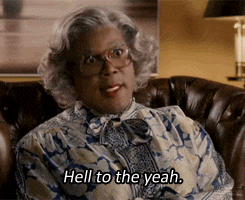 After Hours on Milagro Street is such an amazing book. Angelina Lopez managed to insert all these rich historical facts about the city of Kansas the book is set in. Milagro Street being an actual street in the city. Lopez so beautifully balanced to sweep me off my feet with longing, huge romantic gestures, and teach me with the historical lessons about the Mexican American experience in Kansas.
I encourage all to pick After Hours on Milagro Street by Angelina Lopez. It's the perfect concoction of steam, heartfelt, and enlightening. I cried, I laughed out loud, and I blushed… heavily.
After Hours on Milagro Street is out now, grab your own copy here! (Please note this is an affiliate link)
Carla is a born-again bookworm originally from Puerto Rico. Becoming a mom is what drove her back into the love of reading. Starting with the love of Romance books but now she enjoys any epic tales that are well written. She's a mom of three, a wife, and resides in Central Florida. Hurricane news doesn't scare her but finding out a second book in a series doesn't come out for another year will send her into a real panic. Sending her chocolate and another great book works best to support her through such times.