The friends-to-lovers and marriage of convenience I've been waiting for...
5
Would You Rather
Romance
MIRA
August 23, 2022
Paperback, Ebook, Audio
320
Would you rather play it safe in the friend zone, or risk it all with a modern marriage of convenience? Noah and Mia have always been best friends, and their friendship is the most important thing to them. Life is going great for Noah and he's up for a promotion in a job he loves. But Mia's life is on hold as she awaits a kidney transplant. She's stuck in a dead-end job and, never wanting to be a burden, has sworn off all romance. So when the chance of a lifetime comes to go back to school and pursue her dream, it's especially painful to pass up. She can't quit her job or she'll lose the medical insurance she so desperately needs. To support her, Noah suggests they get married—in name only—so she can study full-time and still keep the insurance. It's a risk to both of them, with jobs, health and hearts on the line, and they'll need to convince suspicious coworkers and nosy roommates that they're the real deal. But if they can let go of all the baggage holding them back, they might realize that they would rather be together forever.
Would you rather a fake dating or marriage of convenience trope?
"Would You Rather" by Allison Ashley took me by complete surprise. I'd never read a book by this author before and admittedly didn't know what to expect from it. I opened my kindle to sneak in a few pages on my lunch break and at the end of thirty minutes I was 10% in and HOOKED. I didn't want to put it down, couldn't focus on work again. All I wanted to do was forget the rest of the world existed and focus solely on Mia and Noah.
I am a fake dating reader all the way. Fake dating is so much easier to believe as a reader, because marriage feels to permanent and too commitment-y to be realistic. Let it be known that Allison Ashley has won me over as a marriage of convenience fan and I feel like she's opened the door for me to a whole new world.
'Look at me.' Something in his voice forced her eyes to his. He looked at her the same way he always did – with focus, friendly affection… maybe a hint more intensity than usual. But overall, he just looked at her like he was Noah and she was Mia.
Would you rather a friends-to-lovers or enemies-to-lovers romance?
Mia and Noah have been best friends for years. They lived next door to each other, went to the same college, and now they work together. Mia and Noah are pretty much inseparable.
But…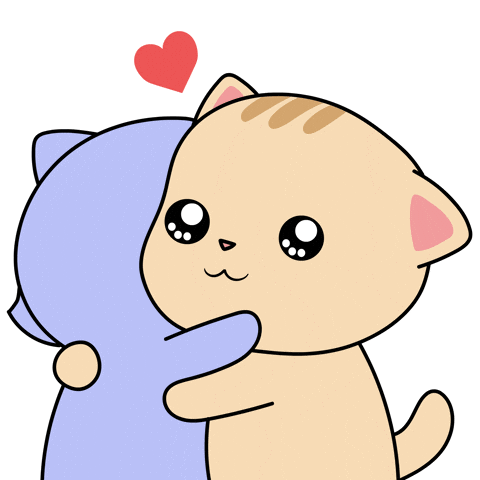 Mia is sick with kidney disease. Noah is grieving the loss of his brother. Their relationship is strictly platonic, except for that one night back in college where the innocent drinking game almost let some feelings slip and push the boundaries of that strictly platonic friendship… almost.
Mia, fighting a kidney disease, but wanting to continue to follow her dreams of finishing her college degree and being a pediatric nutritionist, she applies for a scholarship on a whim. As luck would have it, she gets the scholarship, but she needs to go back to school ASAP, meaning she'll need to quit her job and go full time. That means losing her benefits.
Noah would legitimately do anything for Mia. It's only a natural progression in his brain that they get married. She'll quit her job, but she'll be able to keep the same insurance, and he gets to be married to the person he loves, even if it's only temporary.
"Don't play dumb with me. You and Noah have the most messed-up dynamic I've ever seen. You both want each other but you pretend not to, and it's the most exhausting and delightful thing to watch. You're a train wreck of epic proportions."
Friends, I'm only going to say this once. The pining is off the charts. These two fools yearn for each other, and you're going to spend the entire time rooting for them to get together for real.
Would you rather only one bed or forced proximity?
The antics of these two adorable creatures trying to make everyone believe that their marriage is legit is laugh out loud funny. There are some second-hand embarrassment moments for sure, let's be real, but the heartwarming and fun times make these characters shine. Allison Ashley does an exceptional job of balancing the antics of a marriage of convenience while committing insurance fraud with the beautiful moments of two friends discovering their feelings for each other and falling deeper in love.
With vibes of "Life's Too Short" by Abby Jimenez and "The Hating Game" by Sally Thorne, "Would You Rather" will have you smiling until your cheeks hurt, laughing out loud, and desperate for these two beautiful souls to have happy ever after they deserve.
I'm Val, and I'm excited to share my love of books with you! I'm a sassy Sour Patch kid from New Jersey, dog mom to Chance the beagle, and much like the rest of the Hive, I'm a coffee lover (I think it's a requirement to be here). The first book I remember reading voluntarily involved a boy wizard who lived in the cupboard under the stairs, and I've been chasing magic ever since. I love Happily Ever Afters, and I love love. My favorite genres are romance and rom-coms, fantasy, and young adult/new adult. If I'm not reading, I'm probably kayaking, watching the Great British Baking Show, or discovering a new craft beer.