4
Reign
American Royals
Young Adult
Random House Children's
August 29, 2023
Hardcover, Ebook, Audiobook
425
A queen's life hangs in the balance, and her siblings' decisions—about what to do, and most of all, who to love—could change the course of history. Romance. Duty. Power...only one can triumph in this stunning conclusion to the New York Times bestselling American Royals series.
America's royal family is in shambles. Queen Beatrice is in a coma and Princess Samantha has gone missing—from the look of things, she ran away with her boyfriend, Lord Marshall Davis. Which means that Prince Jefferson is currently on the throne. For some in America, it's exactly what they wanted: a King ruling the country. And for Daphne Deighton, who has tricked Jefferson into dating her again, it's the ultimate dream come true. 
Surely this is all just temporary. Won't Beatrice wake up and reclaim her rightful place? Samantha can't really be gone…can she? And Prince Jefferson will never truly be over his childhood crush, Nina Gonzalez. Right?
For the Washington family, the stakes are higher than ever. Love might save the throne….if secrets don't destroy everything first.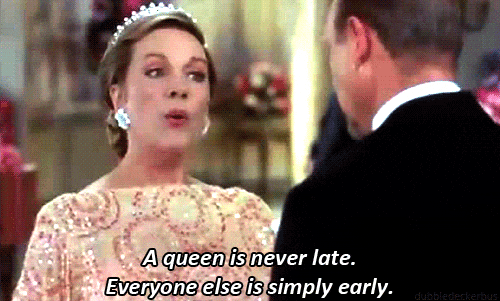 Finally!
The closure that Katharine McGee fans have been waiting for!
The American Royals series is a fresh and youthful twist on following the lives of royalty and the American dream. Readers are treated to multiple perspectives from various members of court, as well as some common folk, and we learn how to manage situational leadership right along with our young monarch, Beatrice.
McGee writes a beautifully layered drama, building and building brick by brick until all of a sudden you're in the thick of it and you're not sure how you got there. This book, Reign, is the culmination of all the building drama from the previous three novels, and McGee delivers.
What You Need to Know
The American Royals series consists of four books and one novella. American Royals sets the stage for a whirlwind of a story where the Princess of America unexpectedly ascends the throne, and the other royal siblings must navigate their new roles in the palace. There are four different POVs throughout this series: Beatrice, the heir and new Queen to the American throne, Samantha, the 'spare', Nina, a commoner and Samantha's best friend, and Daphne, girlfriend to Jefferson, the youngest of the American royals.
Final Thoughts
I loved this series so much, and I am beyond happy with the way that McGee wrapped up her storylines so succinctly. Without providing unwanted spoilers, I truly believe that every single character ends up where they are supposed to be. There are some small pieces of ambiguity on what might happen after the close of this story, but that could be on purpose. As a fan of McGee's since the first American Royals book, I wouldn't be surprised if Katharine McGee left some storyline threads open for a potential future spinoff. She's an expert at leaving her plotlines open without any indication of whether the story will continue.
Thank you to Random House Children's for the advanced reader copy in exchange for an honest review. Reign is out now and can be bought wherever books are sold.
I'm Val, and I'm excited to share my love of books with you! I'm a sassy Sour Patch kid from New Jersey, dog mom to Chance the beagle, and much like the rest of the Hive, I'm a coffee lover (I think it's a requirement to be here). The first book I remember reading voluntarily involved a boy wizard who lived in the cupboard under the stairs, and I've been chasing magic ever since. I love Happily Ever Afters, and I love love. My favorite genres are romance and rom-coms, fantasy, and young adult/new adult. If I'm not reading, I'm probably kayaking, watching the Great British Baking Show, or discovering a new craft beer.