Storyline

Narration
4
Yerba Buena
Literary Fiction, LGBTQ+ Fiction
Macmillian Audio & Flatiron Books
May 31, 2022
Audiobook, Kindle, Hardcover
304
Yerba Buena is the debut adult novel by the bestselling and award-winning YA author Nina LaCour, following two women on a star-crossed journey toward each other. A Most Anticipated Book (Vogue, Harper's Bazaar, The Washington Post, Vulture, NBC News, Good Housekeeping, Parade, Electric Lit, BookRiot, Bustle, Goodreads, LGBTQ Reads, Autostraddle, Veranda Magazine, The Lesbian Review, and more) "A love story for our time."―Tara Conklin, New York Times bestselling author of The Last Romantics "This book is a precious thing."―Casey McQuiston, New York Times bestselling author of One Last Stop When Sara Foster runs away from home at sixteen, she leaves behind the girl she once was, capable of trust and intimacy. Years later, in Los Angeles, she is a sought-after bartender, renowned as much for her brilliant cocktails as for the mystery that clings to her. Across the city, Emilie Dubois is in a holding pattern, yearning for the beauty and community her Creole grandparents cultivated but unable to commit. On a whim, she takes a job arranging flowers at the glamorous restaurant Yerba Buena and embarks on an affair with the married owner. The morning Emilie and Sara first meet at Yerba Buena, their connection is immediate. But the damage both women carry, and the choices they have made, pulls them apart again and again. When Sara's old life catches up to her, upending everything she thought she wanted just as Emilie has finally gained her own sense of purpose, they must decide if their love is more powerful than their pasts. At once exquisite and expansive, astonishing in its humanity and heart, Yerba Buena is a love story for our time and a propulsive journey through the lives of two women trying to find somewhere, or someone, to call home.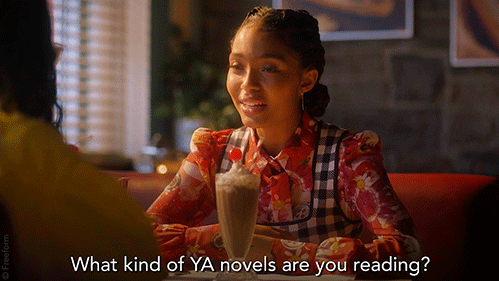 I feel like I am at the age where I can no longer really enjoy YA works, but sometimes I am proved wrong. This novel wasn't necessarily YA, though Nina LaCour is a YA author. It definitely had some adult content, and I do believe it is being marketed as adult, but I wasn't certain at the beginning.
The Story Starts with Young Love
We start off with Sara Foster, who runs away from home at 16 after some seriously tragic events. This starting point had me thinking the story would be geared towards a younger crowd, but once the story skipped in time, I realized I was mistaken. The story follows Sara and Emelie through their hard lives, and we watch them both grow into confident people. I thought it was a great coming of age story in that sense.
So Much Happened…
This story had A LOT going on. There were drugs, sexual assault, death, and so many other things going on throughout the book. It felt like a lot of heavy subject matter for one book. Not to mention the immigration of Emilie's grandparents and the impact that had on her. I think this book covered a lot of really important things, like racial and LGBTQ+ issues that are great to see being talked about to casually in literature, but it felt like too much for one book. I felt like this book was trying to touch on so many things all at the same time.
It was dealing with young children watching their family get involved in drugs, and dealing with being closeted, and finding out they can't always trust adults. It was a young girl losing everything, and a different young girl feeling like she never really knew who she was. Just, so much heavy, important things, that I felt overwhelmed. Not to say that people cannot have extraordinarily hard lives, but it seemed like so much to put these characters through.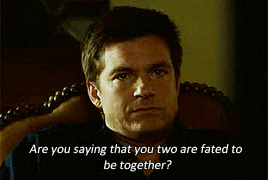 Who Doesn't Love Star-Crossed Lovers?
Don't get me wrong, I loved the angst in this story. I loved watching each girl grow into herself. I think it was a great story about how no matter what you face, you can survive. And an LGBTQ+ star-crossed lover story is one of the best ways to do that! I really did enjoy it, despite is being a little rougher of a story than I had originally thought it would be.
Narration
Julia Whelan did a great job of capturing the moment through her narration. I do wish she had done slightly different voices for each character though. It can be really hard to keep characters straight in audiobooks to begin with and having them all sound similar makes it hard.
Leah is a life long, fully devoted book-worm. Not only has she been an avid reader since she was young, she also has an English Degree and works as an author PA. Leah also enjoys writing, and has always found herself drawn toward literature in all its forms – novels, short stories, poetry, fanfiction, etc. She is a military wife, a cat mom, and a true homebody. Her favorite genres are romance, high fantasy, and anything paranormal.