5
All Signs Point to Yes
Young Adult Fiction
Inkyard Press
May 31, 2022
ebook, Hardcover, Audiobook
350
A literal star-studded anthology that delivers a love story for every star sign straight from the hearts of thirteen multicultural YA authors.
A haunted Aquarius finds love behind the veil. An ambitious Aries will do anything to stay in the spotlight. A foodie Taurus discovers the best eats in town (with a side of romance). A witchy Cancer stumbles into a curious meet-cute.
Whether it's romantic, platonic, familial, or something else you can't quite define, love is the thing that connects us. All Signs Point to Yes will take you on a journey from your own backyard to the world beyond the living as it settles us among the stars for thirteen stories of love and life.
These stories will touch your heart, speak to your soul, and have you reaching for your horoscope forevermore.
Contributors:
g. haron davis (Aries)
Adrianne White (Aquarius)
Cam Montgomery (Ophiuchus)
Tehlor Kay Mejia (Gemini)
Mark Oshiro (Libra)
Eric Smith (Scorpio)
Emery Lee (Pisces)
Byron Graves (Virgo)
Karuna Riazi (Cancer)
Roselle Lim (Taurus)
Alexandra Villasante (Capricorn)
Lily Anderson (Sagittarius)
Kiana Nguyen (Leo)
"But her mother taught her that shame belongs only to the shameful, and her existance was to be celebrated, not hidden away."
Is there anything better than an anthology? How about one based around astrological signs that gave us ALL the representation? "All Signs Point to Yes" is a collection of short stories that gives us the full spectrum of relationships from romantic, platonic, friendship and familial all wrapped in an adorable package.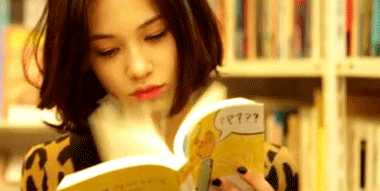 Anthologies have always been something I am drawn to as it is an easy and cost effective way to get to meet many authors quickly. I know from experience that a short story is more than enough to get a feel for an author's writing and can ultimately lead to a new favorite! I have no doubt that this will be the case for anyone who makes the wise decision to explore "All Signs Point to Yes."
It most anthologies there is a central theme and all the stories have similar storylines with each author's unique spin, but that is not the case here. The astrology theme does not hold the authors captive to a singular plot device and we are given a wide array of stories from fantasy to YA romance to a bookstore Witch that stole my heart.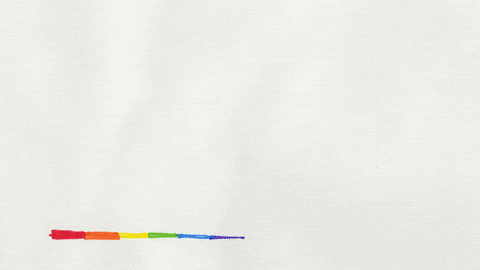 I was overly impressed with the diversity that was included throughout all the stories, we are given characters with a myriad of backgrounds and many colors of the LGBTQ rainbow. They started off with a bang with the first story being a short, high-fantasy with a non-binary love interest and from there we were off on a rollercoaster ride I was thrilled to be on.
It is inevitable that there will be some stories that stand out more than the rest, but the beauty of a collection such as this is that they will be different for everyone as we connect with the characters in our own ways. This was a book I found myself turning to in-between other reads for a quick story that would keep a book slump away. There is literally something for everyone so there is no excuse to not pick up this fun anthology!
Amanda is a proud Alaskan who now resides in District 10 with her husband and 2 kids. As a full-time working mom, her time to read is precious and she uses it to devour as many books as possible. While romance in all it's forms is her go-to, she has recently developed a love of thriller/mysteries and is so excited to explore a whole new genre!