Angelfire is REAL!
Feather

Celestial

Starlight
4.4
Maybe Randi Cooley Wilson and Cameo Renae ruined me, but finding "angel" books for me has been a real challenge. I find that they're either bordering "Jesusy" or they just lack believable character development. S.J. West made me fall in love with the idea of fallen angel redemption arcs with Malcolm (IYKYK) – and then no other angel could live up to him…
…until now.
I have owned Feather by Olivia Wildenstein since it came out. I have faithfully bought each new book she released in the series, and I am ashamed to say they never escaped my TBR. I knew I wanted to read them, but fear of disappointment (because I really like Olivia as a person) held me back.
How silly am I….how silly do I feel…
For Christmas, my husband got me the full hardcover compendium of the series and I knew I had to dive in – and then I bought them on Audible ????
So… I started… and then I didn't stop until I finished all three books. I intended to read them and review them one at a time, but this series is like Pringles: once you pop, you can't stop. So instead, I am going to do my best to give a spoiler-free review and then encourage you to buy the new covers because they're GORGEOUS…
LOOK at these and tell me you don't want to one-click:
OK, so now you want to know what they're about, right?
Feather
First in the Angels of Elysium series, "Feather" introduces us to this world that Wildenstein wants us to lose ourselves in, but it's more just a suspension of reality. The story occurs mostly in present-day, present-world Paris. Leigh is a fledgling angel working to help humans and earn her wings. She's on target to "graduate" on time, but something happens to speed up her schedule.
To get the needed feathers to ascend early, she picks a challenging case, facing Paris underground boss Jarod head on. But as Leigh learns, not everything is as it seems. The world she has always known may not be the one she wants after all.
Jarod could make anyone question their ascension to Heaven. This sexy bad boy is the opposite of an angel, but their forbidden lust is undeniable. The question is – can an angel and a bad boy find their way to a happy ending?
I won't tell you, but I will say that this story ends at a point that is a bit of a cliffhanger, but not a dead drop. That didn't stop me from "pressing play" on Book 2, though.
Celestial
We meet Celeste and Asher in "Feather" but the dynamic in "Celestial" is a completely different place in the storyline. Some time has passed, but deep wounds haven't healed. In this enemies-to-lovers romance, free-wielding Celeste isn't living up to her potential and time is running out. Asher steps in to help her reach her goal in time. He has all but disappeared from her life for years, and she resents his sudden – and unwelcome – resurgence.
Celeste has zero interest in Asher's assistance, but it's hard to dissuade in seraphim on a mission, and Asher won't seem to go away.
And then the sparks fly! Asher and Celeste try to fight the fire, but let's be real: we all want this for them. The question is: can they have it? Can she get all her feathers in time? Will his secrets destroy them? Will their world accept a relationship that's frowned upon, and can they withstand the scrutiny?
You'll have to read to find out; be sure to have a full water bottle handy. You're gonna need it.
Starlight
"Starlight" is the final book in the Angels of Elysium trilogy. It follows Naya and Adam, the last couple in this grouping and our grumpy sunshine matchup.
Naya is all-things good girl. She's top of her class, the apple of her parents' eye and well-respected in the angel community. She's a fledgling who has made a name for herself and there's no doubt she'll make everyone proud when she completes her wings.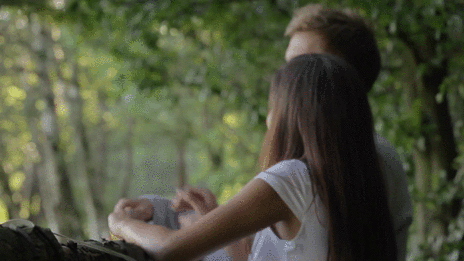 Adam, by contrast, is just plain trouble. He's never been one to follow the rules and leaves a trail of broken-hearted girls everywhere he goes. He's a solid C/D student to Naya's straight As, and even though their fathers are best friends, they've never met.
For me, this one point was hard to swallow and it made the suspension of reality hard for me. That said, the cast of characters in this book is wonderful. I love the character development of the teachers, their friends and their parents. While we know where this story is going to end up, we can't help but wonder how we're getting there. Naya's innocence is humorous and endearing, and in his own way, so is Adam's.
Complete Series Thoughts
As a complete series, Wildenstein has managed to hit some pretty popular tropes, incorporate some pretty spicy steam and round out a story that reinstitutes my belief that there are still angel stories to be told.
My favorite of the series is "Celestial", but "Feather" is a very close second. While "Starlight" isn't my favorite book I've read, it does round out the series nicely and think it's a solid read.
The skinny? I highly recommend. Start reading now and tell me what you think!
Meg, AKA the Queen Bee (QB) founded LitBuzz in 2015 as a way for her favorite authors to more-readily provide books to a legitimized reviewer. At the time, she never thought it would grow to include a dozen people, hundreds of authors and thousands of reviews.
Most of the time, you can find her with a bulldog at her feet in her home office in Pittsburgh, writing content or developing brand campaigns for clients – or sneaking a quick read of a new release.
She's married to a great guy, has two amazing grown daughters and more animals than sense. 😉