The Wedding Crasher by Mia Sosa
5
The Wedding Crasher
Contemporary Romance
Avon
April 5,2022
E book, Audio, Paperback
400
Named one of the most anticipated books of 2022 by EW, Oprah Daily, Marie Claire, Goodreads and Bookpage! The USA Today bestselling author of The Worst Best Man is back with a hilarious rom-com about two strangers who get trapped in a lie and have to fake date their way out of it... Just weeks away from ditching DC for greener pastures, Solange Pereira is roped into helping her wedding planner cousin on a random couple's big day. It's an easy gig... until Solange stumbles upon a situation that convinces her the pair isn't meant to be. What's a true-blue romantic to do? Crash the wedding, of course. And ensure the unsuspecting groom doesn't make the biggest mistake of his life. Dean Chapman had his future all mapped out. He was about to check off "start a family" and on track to "make partner" when his modern day marriage of convenience went up in smoke. Then he learns he might not land an assignment that could be his ticket to a promotion unless he has a significant other and, in a moment of panic, Dean claims to be in love with the woman who crashed his wedding. Oops. Now Dean has a whole new item on his to-do list: beg Solange to be his pretend girlfriend. Solange feels a tiny bit bad about ruining Dean's wedding, so she agrees to play along. Yet as they fake-date their way around town, what started as a performance for Dean's colleagues turns into a connection that neither he nor Solange can deny. Their entire romance is a sham... there's no way these polar opposites could fall in love for real, right? "Mia Sosa... is genuinely a master of the modern romance novel." — Cosmopolitan
The Wedding Crasher by Mia Sosa
Mia Sosa has crafted yet again, a masterful romantic comedy with The Wedding Crasher. The memories this book left me with will surely drive me to return to it for years to come.
The Premise
Solange is the cousin of Lina. We met Lina in The Worst Best Man, we know this family is tight and fierce. The Wedding Crasher introduces us to a deeper level of who Solange is in this wonderful universe Mia Sosa has created.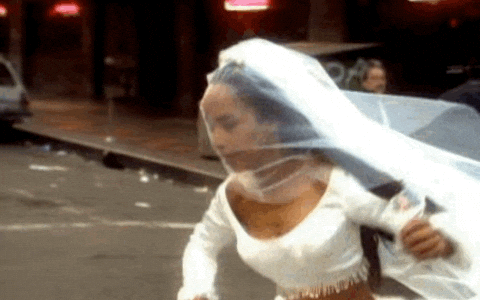 Solange is kind of a negative nancy, rightly so though. I have no qualms because Sosa was able to carve out a lovely back story that we get in bits and pieces via Solange's internal dialogue and character development. Solange is helping Lina (who is a wedding planner and coordinator) in a big swanky wedding. She notices the bride having a secret conversation with a non-groom person outside of the chapel. The conversation Solange hears makes her weary, it seems the bride does not love the groom but loves someone else.
Solange cannot contain herself when the officiate ask for objections and she yells out to the bride not to go through with the marriage. The bride feels convicted and leaves, the poor groom gets left at the alter.
Speaking of the groom, Dean, he finds himself in a pickle. He has to return to life wife-less. At work he is being overlooked for not having a work life, personal life balance. But Dean remembers that one wedding crasher, Solange and her stern advice on that big day. He thinks up a quick solution to his boss who is ready to dismiss him at work, name drops Solange as his live-in girlfriend.
Fake Dating Gold
The scenario both Solange is in with her family and Dean with his job causes both to come to an agreement to fake date.
Solange has a family event coming up and Dean must look good to his company. Tis the most perfect grounds to pretend to be together.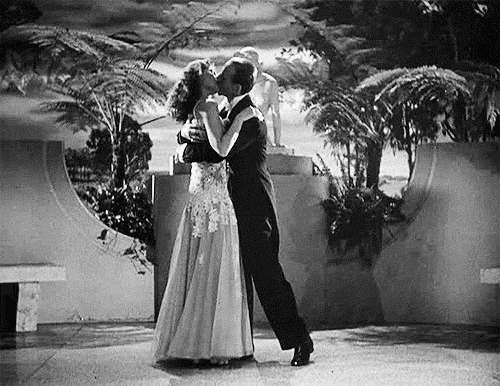 Their adventure in fake dating make for non-stop laugh out loud moments. I could not stop my giggles (or cackles) as I took my Kindle with me everywhere and read. Their fake dating premise truly made for a forced intimacy. Mostly because they had to take extra time to learn about each other to pull off the facade. In those moments of learning about each other, it really read as smart dating. Meaning getting down to the nitty gritty of who Solange and Dean where, and what they wanted in life. Mixing in the hilarious and laugh out loud moments that Mia does so well!
Mia Sosa always so expertly writes romantic comedies like none other. She writes in the steam perfectly, and makes sure to represent Latinx culture all while effortlessly making readers laugh with witty banter. To me, she's the ultimate rom-com author.
The Wedding Crasher by Mia Sosa is out NOW! Grab your copy here, you will not regret it. Please note this is an affiliate link.
Also this is Amor en Paginas April book pick. Amor en Paginas (Love on Pages) is a Latinx Romance Buddy read that I co-host on Instagram. If you are interested in staying in the know and finding out more about Latinx Romance books follow the page!
Carla is a born-again bookworm originally from Puerto Rico. Becoming a mom is what drove her back into the love of reading. Starting with the love of Romance books but now she enjoys any epic tales that are well written. She's a mom of three, a wife, and resides in Central Florida. Hurricane news doesn't scare her but finding out a second book in a series doesn't come out for another year will send her into a real panic. Sending her chocolate and another great book works best to support her through such times.