A Lot Like Adios by Alexis Daria
5
A Lot Like Adios
Contemporary Romance
Avon
September 14,2021
416
"Alexis Daria's A Lot Like Adiós is a charming, sexy spitfire of a novel! Between Mich and Gabe's crackling dialogue and their palpable yearning, I fell hard and fast for this book, racing through its pages until I finally closed it with an overflowing heart and a deep happy sigh. Romance readers, this is your new favorite book!" --Emily Henry, #1 New York Times bestselling author of People We Meet on Vacation The national bestselling author of You Had Me at Hola returns with a seductive second-chance romance about a commitment-phobic Latina and her childhood best friend who has finally returned home. Hi Mich. It's Gabe. After burning out in her corporate marketing career, Michelle Amato has built a thriving freelance business as a graphic designer. So what if her love life is nonexistent? She's perfectly fine being the black sheep of her marriage-obsessed Puerto Rican-Italian family. Besides, the only guy who ever made her want happily-ever-after disappeared thirteen years ago. It's been a long time. Gabriel Aguilar left the Bronx at eighteen to escape his parents' demanding expectations, but it also meant saying goodbye to Michelle, his best friend and longtime crush. Now, he's the successful co-owner of LA's hottest celebrity gym, with an investor who insists on opening a New York City location. It's the last place Gabe wants to go, but when Michelle is unexpectedly brought on board to spearhead the new marketing campaign, everything Gabe's been running from catches up with him. I've missed you. Michelle is torn between holding Gabe at arm's length or picking up right where they left off—in her bed. As they work on the campaign, old feelings resurface, and their reunion takes a sexy turn. Facing mounting pressure from their families—who think they're dating—and growing uncertainty about their futures, can they resolve their past mistakes, or is it only a matter of time before Gabe says adiós again?
A Lot Like Adios by Alexis Daria
Is it too early to start calling out our favorite books of 2021? Because I want to shout those words from the rooftop!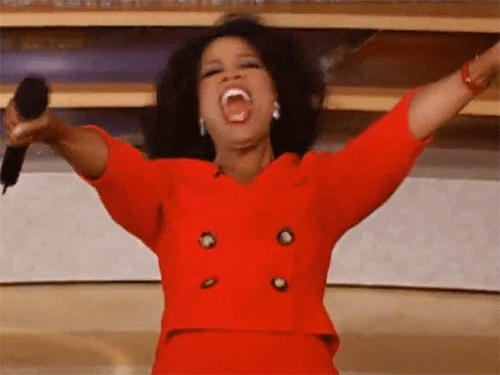 I am completely and unabashedly in love with A Lot Like Adios by Alexis Daria and I don't know what to do with all these feelings. Hopefully I can express them in this review.
First and foremost I would like to point out that although we have met this character in You Had Me at Hola, the previous book, this is a COMPLETE stand alone and you don't have to feel guilty about starting here. Yay! But ultimately yes, this is the second cousin… or shall I say prima, in the Primas of Power that we were first introduced in book one.
Michelle, (swoon, I love her, she just jumbles and ignites all my swoon genes just thinking of her) is our leading lady in this book, she is a Marketing guru, slash graphic designer, slash website designer, multi media genius aficionado. One day she gets an email from a gym company called Agility based in California in need of her services, as they want to expand to New York (where Michelle resides.)
But get this, the company is owned by two men, ONE of these men is Michelle's childhood best friend, Gabe. Enter new wave of swoon. (But actually don't swoon yet, we we are mad at Gabe in the beginning.)
About a decade ago before this email, Gabe and Michelle were graduating high school, Michelle planning to take over the world with her bestie by her side. They shared an intoxicating kiss one day in which they kinda ignored, and all of a sudden, Gabe tells Michelle he is leaving for University in California.
*Insert loud harsh sounding car break noise*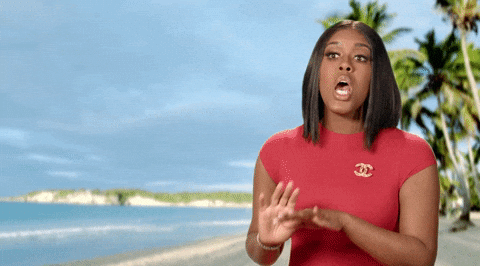 Gabe throws that information out there with no warning and hardly any explanation, leaving his family, the family business, and most importantly his best friend (that he'd been secretly pinning for) behind. Michelle is heartbroken on how he just dips out of the picture without any intent to keep in touch.
So fast forward to now times, Agility Gym needs Michelle's finesse for this expansion. Michelle accepts the job on several conditions. She tells Gabe he MUST stay with her during his visit to NY, while he does business. Michelle is set on understanding why he left so suddenly and in such a cold manner. Gabe after years of running from his past, still holds a flame for her but isn't sure if he could face his past in this visit.
Despite all the hesitation A Lot Like Adios will give you CHEMISTRY, MUTUAL ATTRACTION, STEAM, and all the gooey yumminess that Alexis Daria excels in with Contemporary Romance.
A Lot Like Adios give us such wonderful, healthy relationship moments. From Gabe and Michelle opening up about sex and their sexuality. Each new chapter that they spend together is another layer of intimacy both Michelle and Gabe reach. Each hesitation to be truthful is so human and understandable, and each revelation they both reach is so inspiring to read.
Alexis Daria has created a beautiful story of two people that are aware of the mistakes made during their upbringing, and small traumas from life and dating. But these two characters truly show us the reader that with effort, we can bear the truths of our partners, love them through the flaws, and still strive to be better for the sake of each other. All these delicate yet gorgeous aspects of a couple wrapped up in a Contemporary Romance.
As usual with Daria all the Latinx culture is showcased so beautifully. From the nosey Abuelas and Tias, to the drama of family gatherings. My heart felt so full to see these details portrayed with a lovely lens that Latinx culture deserves.
FIVE STARS for A Lot Like Adios by Alexis Daria, I know it's early but I cannot help it, it's my favorite of this year.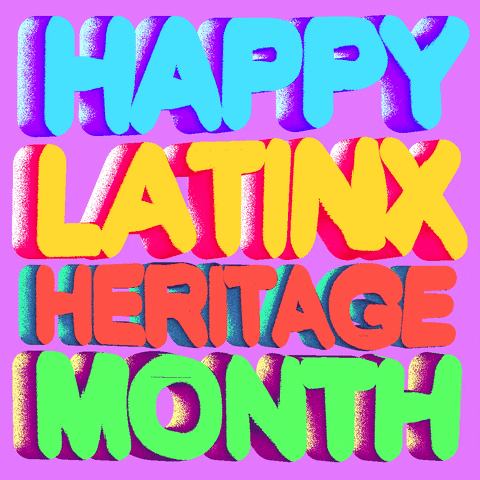 Buy your copy by CLICKING HERE.
Carla is a born-again bookworm originally from Puerto Rico. Becoming a mom is what drove her back into the love of reading. Starting with the love of Romance books but now she enjoys any epic tales that are well written. She's a mom of three, a wife, and resides in Central Florida. Hurricane news doesn't scare her but finding out a second book in a series doesn't come out for another year will send her into a real panic. Sending her chocolate and another great book works best to support her through such times.