Sugary sweet fun!
An Eclair to Remember
4.5
An Eclair to Remember
Romance
January 6, 2016
Kindle, Paperback, Audible
240
An Eclair To Remember
Sydney St. James has decided to settle. She says yes to Mr. Not Quite Right and sets sail on a cruise to Alaska for her bachelorette party. But when Sydney meets Silicon Valley's most eligible bachelor aboard the ship, her world turns upside down. Oscar Martin is handsome, charming, and to make matters worse...he gets her completely. Oscar has his own problems—and his own fiancee. He'd planned the cruise as a last ditch attempt to save their relationship, but she decided to skip it. The tide turns when he meets Sydney as they both reach for the last eclair at the dessert station. Now he can't get the beautiful, feisty woman off his mind. Oscar is certain serendipity brought them together. Sydney is not so sure. But the cruise will be a trip of self-discovery for both of them, and fate will have the final word.
If you have ever seen the movie "An Affair to Remember," then you already guessed the basic premise of this story.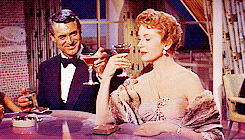 Oscar and Sydney are both engaged but dissatisfied with their relationships.  Oscar, an A-list mogul, and his fiance were invited on an Alaskan cruise by his best friend (the cruise director) as a wedding gift.  It was Oscar's last hope to save the relationship, as Alexa is more concerned about her wedding being on the cover of People magazine than spending quality time with her soon-to-be husband.  When she refuses to go, Oscar has already called off the engagement, but has not had the opportunity to tell her.
Sydney, a former travel-blogger, is settled into a job she hates and her fiance is more married to his work than anything else.  She and her best friend decide to go on this cruise as a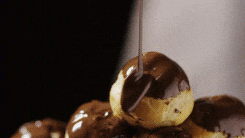 bachelorette party.  On the first day of the cruise, sparks fly when Sydney and Oscar meet (and quarrel/flirt) over the last eclair on display.  The attraction is obvious, and their friendship and relationship grows naturally without either of them being unfaithful to their partners.   It is very clear that they have found long-buried parts of themselves through their friendship and experiences on the cruise.
At disembarkation, the two agree to meet in one month's time, giving each other time to settle affairs with the other relationships; culminating in a meeting on the Golden Gate Bridge.  As with the movie, that is not to be.  How it all works in the end is predictable, but sweet.
This is definitely a feel-good book, one I read in a single-sitting.  Rich Amooi has a way of building characters and setting that takes you away.  Since cruising is one of my favorite types of vacation, this solidifies my desire to venture North.  If you are looking for a bit of sugary-sweet fun, this book is for you!  If you are interested in reading "An Eclair to Remember", you will find it HERE.  To find out more about Rich Amooi, click HERE.
Happy reading!
Librarian by day, mom/wife/reader by night (among several other quirky things). While others are busying themselves with the newest reality show, she is comfortably lounging in her Pjs, sipping coffee (or wine), and immersing herself in all things literary escapist. When not reading, she is busy singing, exploring the outdoors, mom-ing, wife-ing, and being an over all wannabe Superwoman.