You Had Me at Hola by Alexis Daria
5
You Had Me at Hola
Multicultural Romance
Avon
August 4, 2020
384
"I could not get enough of Jasmine and Ashton! I adored Jasmine--her ambition, her confidence, her attacks of self-doubt, and especially her hilarious, snarky, and loving cousins. She and Ashton have such a steamy, swoony, love story that I didn't want the book to end!"--Jasmine Guillory, New York Times bestselling author
RITA® Award Winning author Alexis Daria brings readers an unforgettable, hilarious rom-com set in the drama-filled world of telenovelas—perfect for fans of Jane the Virgin and The Kiss Quotient.
Leading Ladies do not end up on tabloid covers. 
After a messy public breakup, soap opera darling Jasmine Lin Rodriguez finds her face splashed across the tabloids. When she returns to her hometown of New York City to film the starring role in a bilingual romantic comedy for the number one streaming service in the country, Jasmine figures her new "Leading Lady Plan" should be easy enough to follow—until a casting shake-up pairs her with telenovela hunk Ashton Suárez.
Leading Ladies don't need a man to be happy.
After his last telenovela character was killed off, Ashton is worried his career is dead as well. Joining this new cast as a last-minute addition will give him the chance to show off his acting chops to American audiences and ping the radar of Hollywood casting agents. To make it work, he'll need to generate smoking-hot on-screen chemistry with Jasmine. Easier said than done, especially when a disastrous first impression smothers the embers of whatever sexual heat they might have had.
Leading Ladies do not rebound with their new costars.
With their careers on the line, Jasmine and Ashton agree to rehearse in private. But rehearsal leads to kissing, and kissing leads to a behind-the-scenes romance worthy of a soap opera. While their on-screen performance improves, the media spotlight on Jasmine soon threatens to destroy her new image and expose Ashton's most closely guarded secret.
You Had Me at Hola by Alexis Daria
Who wanted to close out Hispanic Heritage Month with a bang? THIS girl right here!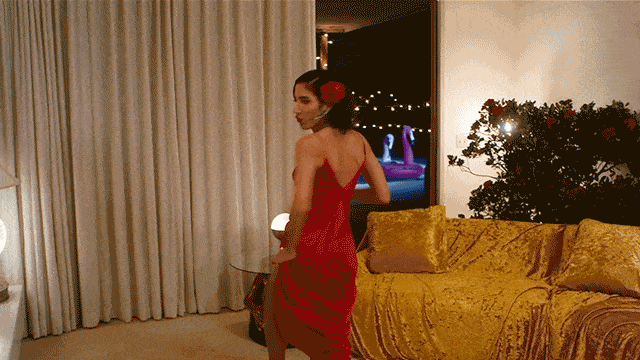 I just finished the most delicious, hot, steamy, Latinx based, contemporary romance of 2020. This book is so darn good!
You Had Me at Hola by Alexis Daria has checked off all my romance novel boxes that I need to absolutely fall hard. (For fictional characters that is.)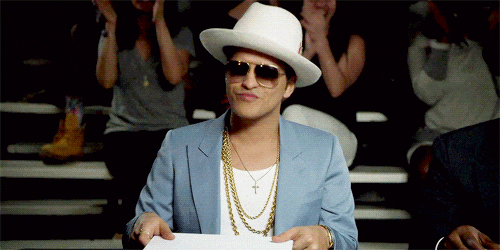 The book starts off by introducing Jasmin Lin-Rodriguez, she is just about to be the leading lady in this new show called Carmen in Charge. She is super determined to rock this role of Carmen and blow production staff and the audience away with her sheer talent. She has a multiple point plan as well, to ensure she sticks to her goals and make it to the top.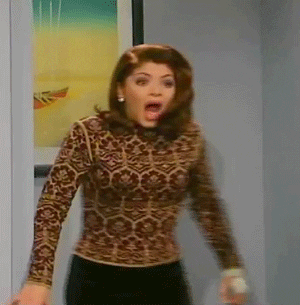 I have to add she is the buzz of gossip magazines as she has just been publicly dumped by some famous musician. (For the sake of siding with Jasmine he will not be named!) But any who, this breakup has her a bit shook up. After being consoled by her band of primas (that's Spanish for cousins) and a guideline to follow, she is ready and set to start this new venture.
Insert Ashton (swoons in Spanish), Jasmine's co-star and love interest on the show. He is a tall glass of Bacardi Limon. Yowza! And has a trail of long running roles in Tele-Novelas, known for being both the bad guy and the hero. After recently being killed of in the Novela, he is determined to also prove his acting chops and gain the respect and notoriety he deserves. He just must make sure to not let anyone too close because he's guarding a big, huge, precious secret that he wants to keep out of the public eye.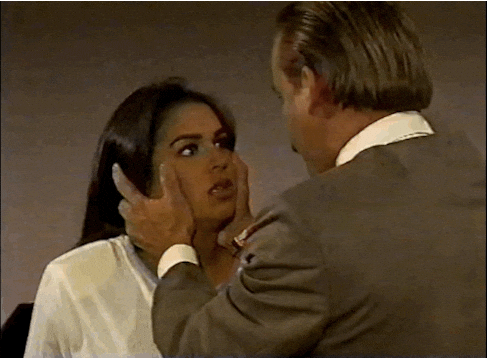 With Jasmine's sweet demeanor and heart on her sleeve she finds it very difficult to not become attracted to her co-star Ashton. He is just SO DARN DEBONAIRE! And Ashton and his uber-private self, cannot stop the emotions that keep growing towards Jasmine as well.
You Had Me at Hola's romance arc is the perfect combination of falling hard and fast for someone but still trying to guard your heart from acknowledging such feelings. I was so frustrated with both characters (in the best way) they had such a unique dynamic that was completely addictive which made the book un-put-downable. This was my first Alexis Daria book but it surely will not be my last.
I am giving You Had Me at Hola by Alexis Daria FIVE golden stars. This is the exact cocktail of story line, chemistry, banter, and trepidation I crave in romance novels and Daria has served me up well.

Please go grab your copy, here is the link.
Carla is a born-again bookworm originally from Puerto Rico. Becoming a mom is what drove her back into the love of reading. Starting with the love of Romance books but now she enjoys any epic tales that are well written. She's a mom of three, a wife, and resides in Central Florida. Hurricane news doesn't scare her but finding out a second book in a series doesn't come out for another year will send her into a real panic. Sending her chocolate and another great book works best to support her through such times.