All the Tides of Fate
4
All the Tides of Fate
All the Stars and Teeth Duology Book 2
Fantasy
Imprint
February 2, 2021
368
The thrilling sequel to instant New York Times bestseller All the Stars and Teeth, called "captivating" by Tomi Adeyemi, "Vicious and alluring" by Hafsah Faizal, and "phenomenal" by Adrienne Young. Now author Adalyn Grace is back with more high seas adventure in All the Tides of Fate, this electrifying fantasy, perfect for fans of Stephanie Garber's Caraval and Sarah J. Maas's Throne of Glass series.
Through blood and sacrifice, Amora Montara has conquered a rebellion and taken her rightful place as queen of Visidia. Now, with the islands in turmoil and the people questioning her authority, Amora cannot allow anyone to see her weaknesses.
No one can know about the curse in her bloodline. No one can know that she's lost her magic. No one can know the truth about the boy who holds the missing half of her soul.
To save herself and Visidia, Amora embarks on a desperate quest for a mythical artifact that could fix everything―but it comes at a terrible cost. As she tries to balance her loyalty to her people, her crew, and the desires of her heart, Amora will soon discover that the power to rule might destroy her.
An Imprint Book
Praise for All the Stars and Teeth:
"Jam-packed with swashbuckling adventure, swoonworthy romance, and dark, lush magic." - Christine Lynn Herman, author of The Devouring Gray
"If an epic sea fantasy filled with strange pirates and vengeful mermaids speaks to your interests, well…we may have found your favorite book ever....a tale of magic and second chances that's fresh and thrilling in equal measure." –Entertainment Weekly
One of Buzzfeed's "Most Anticipated YA Books of 2020"
All the Tides of Fate by Adalyn Grace
The second in the duology of All the Stars and Teeth.
Slow clap for the closing of the amazing Queen Amora story. This YA fantasy has truly captivated my heart.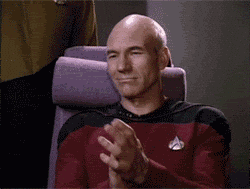 The book immediately opens up right where the first one left off. Amora is dealing with the big events that she went through. In honor of not spoiling I will be calling all the big moments, "the BIG events."
Amora is suffering a huge loss of someone important to her and in all the events that happened in the end of book 1. She is also strangely tied to the yummy pirate Bastian. (He is still so clever, cunning, and a constant reminder of their past adventures.) After all the things they went through together in book 1, they are not able to separate a certain distance from each other now.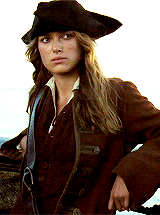 Amora is very obviously going through episodes of PTSD in which the BIG events understandably traumatized her to do so. Being magically tethered to Bastian does not help as well. If you know our girl, she is head strong, hates to sit and chat about feelings, and most importantly she is now Queen and is far too busy trying to bring all the Kingdom together.
The Kingdom seems to be in distrust of Queen Amora and her council including her bestie and confidant, Ferrick convince her to tour the lands in hopes of finding a suitor. Her council believes that her courting and marrying will be a great distraction and bring everyone together once more. And Amora despite her sleepless nights and being tethered to Bastian, agrees to go on such tour, but not without secret cause. She may be okay with putting on a show of finding a suitor but her true intent is to find something powerful to break curses and possibly undo BIG events.
The kind of power she is in search of might be too grand and cost far too much.
The whole team very excitedly comes together including the siren, Vatea, sharp-teeth gorgeous face; Ferrick which is now officially Amora's trusted advisor always by her side; Bastian in all his street wise glory reminding Amora that there just might be enough magic between their connection to forget any suitors; and so many more!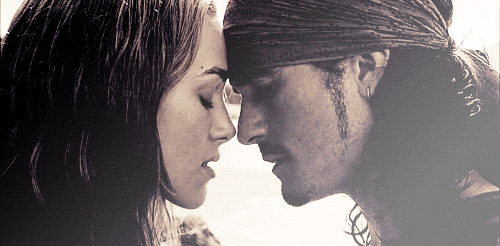 All the Tides of Fate truly was a spectacular read. There was so much adventure at each new stop the ship sailed to. So many gorgeously written details, I easily got lost in the sea fairing Queen's travels. There was undoubtedly empowering moments from Amora. She unabashedly demands respect as Queen and is unafraid to straighten any "nay sayers." All her GIRL POWER moments left me with chills.
The team returning back together again was super exciting and hilarious as well. Their banter is so enjoyable and made me laugh out loud so many times.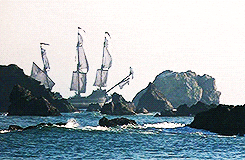 Adalyn Grace really touched up on mental health with this book as well. I must give her props on addressing PTSD and depression via the outlet of a fantasy book. A well written book can tackle such topics and yet leave a reader inspired to conquer their own versions of big sea monsters. I must applaud on the work done.
All the Tides of Fate by Adalyn Grace comes out February 2nd but you can pre-order now, here is the link! Once you read it, lets talk all spoilery events I need someone to vent to.
Carla is a born-again bookworm originally from Puerto Rico. Becoming a mom is what drove her back into the love of reading. Starting with the love of Romance books but now she enjoys any epic tales that are well written. She's a mom of three, a wife, and resides in Central Florida. Hurricane news doesn't scare her but finding out a second book in a series doesn't come out for another year will send her into a real panic. Sending her chocolate and another great book works best to support her through such times.