All the Stars and Teeth
5
All the Stars and Teeth
All the Stars and Teeth Duology (Book 1)
Teen & Young Adult Fantasy
Imprint
384
Set in a kingdom where danger lurks beneath the sea, mermaids seek vengeance with song, and magic is a choice, Adalyn Grace's All the Stars and Teeth is a thrilling fantasy for fans of Stephanie Garber's Caraval and Sarah J. Maas's Throne of Glass series.
She will reign.
As princess of the island kingdom Visidia, Amora Montara has spent her entire life training to be High Animancer―the master of souls. The rest of the realm can choose their magic, but for Amora, it's never been a choice. To secure her place as heir to the throne, she must prove her mastery of the monarchy's dangerous soul magic.
When her demonstration goes awry, Amora is forced to flee. She strikes a deal with Bastian, a mysterious pirate: he'll help her prove she's fit to rule, if she'll help him reclaim his stolen magic.
But sailing the kingdom holds more wonder―and more peril―than Amora anticipated. A destructive new magic is on the rise, and if Amora is to conquer it, she'll need to face legendary monsters, cross paths with vengeful mermaids, and deal with a stowaway she never expected… or risk the fate of Visidia and lose the crown forever.
I am the right choice. The only choice. And I will protect my kingdom.
All the Stars and Teeth by Adalyn Grace has just kn0cked my socks off. I'd say it has knocked my teeth out but that might be a spoiler. *Winks like a corny book nerd*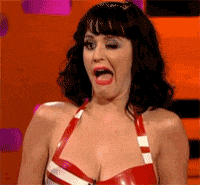 WOW! All the Stars and Teeth is a fantasy book that has all the sort of beauty, mystical arts, and "bad assery" a fantasy reader thirst for!
The book is an intricately woven tale of the soon to be Queen of the island kingdom of Visidia, High Animancer Amora Montara. Starting with her mentally preparing for her ceremony, in which she will earn her title of heir. With her father, the king by her side, as well as mother and other close entourage the kingdom is buzzing for the pending celebrations. There is a ghost of doubt in our main girl Amora though, with a strong will, brilliant mind, and adventurous spirit she is determined to excel in this test she must pass in front of all the kingdom plus all visiting isles that pertain to her kingdom's rule. Amora's, heart though, is heavy with fear and self doubt. She is not wanting to let the strength of her magic take over, causing her to loose the trust of her people and be rejected as the true heir.
… I must prove myself to them if I'm to earn the title of heir. And I'm to do it by showing them a proper demonstration of Aridan magic, the magic shared only through the blood of the Montara family."
Sadly her performance does not go as planned. After dealing with her failure she strikes a deal with a questionable new ally, a pirate, promising to show her all the answers she has questions for. Boarding his ship and she is surprised to find her betrothed sneakily got on the ship as well. They then venture off in astounding and daring journey, where they encounter many mystical beings, uncover many truths, and find out their true strengths.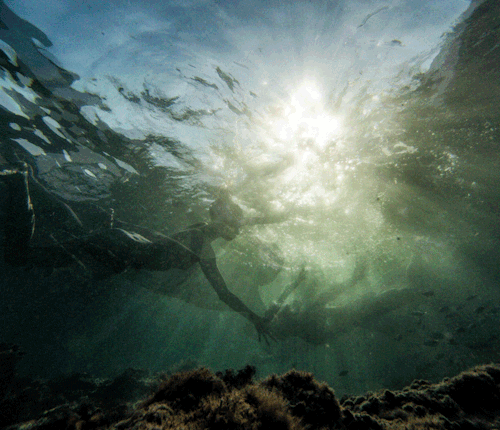 My experience with All the Stars and Teeth by Adalyn Grace is one that merged with the adventures of the story. I felt myself becoming Amora, feeling her anger, rage, sorrow, and determination. Adalyn Grace can easily be dubbed as the creator of a fantastical and epic read.
Encountering this book is very close to that off reading an epic fantasy read that I read years ago, one that has a huge following, with the author initials S.J.M. If you know, then you know. Yes, I am bold enough to make such claim this story speaks for itself. Read it if you don't believe me.
I am Amora Montara, Princess of Visidia, and I will be the future High Animancer. I am the right choice. The only choice. And I will protect my kingdom."
Speaking of reading it go pre-order it now, this is a fantasy read you want to be a part of. It's ground breaking and heart wrenching. All the Stars and Teeth by Adalyn Grace comes out February 4th, 2020. I say this with all seriousness go open a new tab and pre-order real quick. Better yet here is the link.
I give All The Stars and Teeth FIVE magical stars! It took me on a most magical and thrilling ride. I highly recommend this to fantasy read fans!
Carla is a born-again bookworm originally from Puerto Rico. Becoming a mom is what drove her back into the love of reading. Starting with the love of Romance books but now she enjoys any epic tales that are well written. She's a mom of three, a wife, and resides in Central Florida. Hurricane news doesn't scare her but finding out a second book in a series doesn't come out for another year will send her into a real panic. Sending her chocolate and another great book works best to support her through such times.