Falling into You
4.5
Falling
Chick Lit
Berkley
July 19, 2016
Kindle E-book
379
When Emma Montague left the strict confines of upper-crust British life for New York, she felt sure it would make her happy. Away from her parents and expectations, she felt liberated, throwing herself into Manhattan life replete with a high-paying job, a gorgeous apartment, and a string of successful boyfriends. But the cutthroat world of finance and relentless pursuit of more began to take its toll. This wasn't the life she wanted either.
On the move again, Emma settles in the picturesque waterfront town of Westport, Connecticut, a world apart from both England and Manhattan. It is here that she begins to confront what it is she really wants from her life. With no job, and knowing only one person in town, she channels her passion for creating beautiful spaces into remaking the dilapidated cottage she rents from Dominic, a local handyman who lives next door with his six-year-old son.
Unlike any man Emma has ever known, Dominic is confident, grounded, and committed to being present for his son whose mother fled shortly after he was born. They become friends, and slowly much more, as Emma finds herself feeling at home in a way she never has before.
But just as they start to imagine a life together as a family, fate intervenes in the most shocking of ways. For the first time, Emma has to stay and fight for what she loves, for the truth she has discovered about herself, or risk losing it all.
In a novel of changing seasons, shifting lives, and selfless love, a story unfolds—of one woman's far-reaching journey to discover who she is truly meant to be…
So. Contemporary romance…chick lit…I have said it before, not my general cup of tea. However, I must admit that this book was good. Like really good. Falling is not necessarily your typical chick lit offering, because in addition to focusing on the unexpected romance between (gasp!) two very different people, there is also a focus on the importance of finding and grasping on to your authentic self, consequences be damned. It was that element that hooked me, and pulled me through the truly tragic events that act as the catalyst for the story.
Emma, the main protagonist of the story, is a British banker who took a job in the U.S. to get away from her parents and from the pressures and expectations of her privileged life in England. She does not believe that true, romantic love is something that she is capable of. Nor does she see herself as the mothering sort; she actually finds small children terrifying. This had me laughing and nodding, since I am the same way. I love teenagers (as does Emma) because by then you can have great conversations with them, but small children? No idea what to do or say when around them!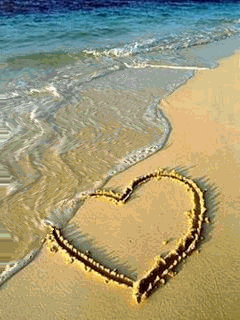 After five years of the rat race, living in New York City and experiencing dating in the Tinder era, Emma decides to move to the beach in Connecticut and start and interior design business. This is her first step towards finding the real her, as she starts to focus on what she wants, rather than what is expected of her. The next step, is falling for her landlord, Dominick, and developing a rather maternal relationship with his six year old son, Jesse. The road to Jesse's heart was refreshingly complicated, as he sees Emma as an interloper, who is stealing his dad. Dominick is a great character too, very open and at ease with himself, although like Emma he thought that romantic love was not really for him.
The love story between Dominick and Emma is relatively uncomplicated and full of truth, as they both lead each other to become the best versions of themselves. Most of the issues they are required to work through are thrust on them by external forces (as is so often the case), and their dedication to the world they are building together is inspiring. The book is not all rainbows though, as there is a weighty tragedy that serves to bring Emma into the truest version of herself. But it is also that tragedy, that no matter how sad, made the book satisfying and just gritty enough to not be too saccharin. If you like chick lit, contemporary romance, or stories about the journey towards self-discovery, this would be a great end of summer read!
Meghan is a coffee connoisseur, devoted milspouse, and exhausted momma to a three year old daughter and three dogs. She enjoys hiking, glamping, and traveling. You are mostly likely to find her reading good books in a hammock with a view of the ocean or mountains.