An Island Princess Starts a Scandal by Adriana Herrera
5
An Island Princess Starts a Scandal
Las Leonas
Historical Romance
Canary Press
May 30, 2023
Ebook, Audio, Paperback, Hardcover
368
An Entertainment Weekly "Best Romance Novels of Spring 2023" Pick! "Adriana Herrera is once again here to upend any outdated notions of historical romance." —Entertainment Weekly "Adriana Herrera is a fun, frothy, feminist voice in historical romance." —New York Times bestselling author Sarah MacLean One last summer. For Manuela del Carmen Caceres Galvan, the invitation to show her paintings at the 1889 Exposition Universelle came at the perfect time. Soon to be trapped in a loveless marriage, Manuela has given herself one last summer of freedom—in Paris, with her two best friends. One scandalous encounter. Cora Kempf Bristol, Duchess of Sundridge, is known for her ruthlessness in business. It's not money she chases, but power. When she sees the opportunity to secure her position among her rivals, she does not hesitate. How difficult could it be to convince the mercurial Miss Caceres Galvan to part with a parcel of land she's sworn never to sell? One life-changing bargain. Tempted by Cora's offer, Manuela proposes a trade: her beloved land for a summer with the duchess in her corner of Paris. A taste of the wild, carefree world that will soon be out of her reach. What follows thrills and terrifies Cora, igniting desires the duchess long thought dead. As they fill their days indulging in a shared passion for the arts and their nights with dark and delicious deeds, the happiness that seemed impossible moves within reach…though claiming it would cause the greatest scandal Paris has seen in decades. "More of this, please!" —New York Times Book Review, on A Caribbean Heiress in Paris "Adriana Herrera has created something extraordinary. A Caribbean Heiress in Paris is a radiant feat full of intrigue and romance." —Zoraida Córdova, award-winning author of The Inheritance of Orquídea Divina Las Leonas Book 1: A Caribbean Heiress in Paris Book 2: An Island Princess Starts a Scandal
An Island Princess Starts a Scandal by Adriana Herrera
An Island Princess Starts a Scandal is a swooping and stunning historical romance by Adriana Herrera and it falls nothing short of perfection.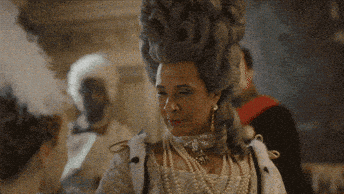 An Island Princess Starts a Scandal is probably one of my most favorite historical romances I have read in a long time. The book is probably considered a slow burn, but the pulsing and electrifying chemistry Manuela and Cora tangle with is blazed in my mind forever more.
Manuela and Cora sizzle
Manuela is in Paris for the summer, she made an appearance in A Caribbean Heiress in Paris. (One of the three besties in the Leonas group.) Manuela is set to be married but wants to have a summer of passion and luxury before the arranged marriage back in Venezuela takes place. Insert Cora this older debonair duchess that wants to strike a bargain for Manuela's land back home. Cora is cunning, dashing, and a cut throat business woman that never takes "no" for an answer.
Although they both seek a professional bargain, both Manuela in her "feigned" naivete and Cora in her relentless spirit scandalize Europe while attempting to avoid their attraction to each other.
Scandal, passion, art, luxury, An Island Princess Starts a Scandal reads so smooth and silky. The lens of this book is hazy and tinted pink, its also sultry like a passionate indie film. Adriana Herrera gave us these little moments between Cora and Manuela where they simply stare at each other and I was left breathless. Let's not mention when they begin to spar about life, art, culture, and history. Sheesh!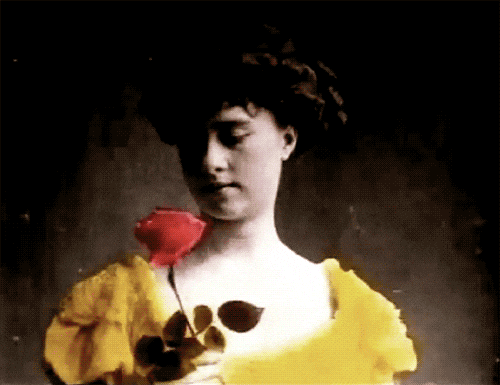 Do I recommend?
I absolutely recommend An Island Princess Starts a Scandal to all historical romance lovers, to regency romance lovers, to all readers looking for a delicious sapphic read. Herrera has sculpted a beautiful story with vivid representation, passionate romance, and rich history. I don't know how it can get any better than An Island Princess Starts a Scandal. I simply do not know how this experience can be topped!
If you are interested in reading An Island Princess Starts a Scandal by Adriana Herrera, grab your copy here. *Please note this is an affiliate link.*
Carla is a born-again bookworm originally from Puerto Rico. Becoming a mom is what drove her back into the love of reading. Starting with the love of Romance books but now she enjoys any epic tales that are well written. She's a mom of three, a wife, and resides in Central Florida. Hurricane news doesn't scare her but finding out a second book in a series doesn't come out for another year will send her into a real panic. Sending her chocolate and another great book works best to support her through such times.