A Caribbean Heiress in Paris by Adriana Herrera
5
A Caribbean Heiress in Paris
Las Leonas
Historical Romance
HQN
May 31, 2022
E-Book, Hard Cover, Paperback, Audio
368
"The cultural diversity represented is historically accurate, beautifully integrated, sensitively explored, and incredibly refreshing."—Publisher's Weekly "A romp-filled and refreshingly diverse historical romance."—Buzzfeed Paris, 1889 The Exposition Universelle is underway, drawing merchants from every corner of the globe…including Luz Alana Heith-Benzan, heiress to the Caña Brava rum empire. Luz Alana set sail from Santo Domingo armed with three hundred casks of rum, her two best friends and one simple rule: under no circumstances is she to fall in love. In the City of Lights, she intends to expand the rum business her family built over three generations, but buyers and shippers alike can't imagine doing business with a woman…never mind a woman of color. This, paired with being denied access to her inheritance unless she marries, leaves the heiress in a very precarious position. Enter James Evanston Sinclair, Earl of Darnick, who has spent a decade looking for purpose outside of his father's dirty money and dirtier dealings. Ignoring his title, he's built a whisky brand that's his biggest—and only—passion. That is, until he's confronted with a Spanish-speaking force of nature who turns his life upside down. From their first tempestuous meeting, Luz Alana is conflicted. Why is this titled—and infuriatingly charming—Scottish man so determined to help her? For Evan, every day with Luz Alana makes him yearn for more than her ardent kisses or the marriage of convenience that might save them both. But Luz Alana sailed for Paris prepared to build her business and her future; what she wasn't prepared for was love finding her. Las Leonas Book 1: A Caribbean Heiress in Paris
A Caribbean Heiress in Paris by Adriana Herrera
Truly the most exquisite and most diverse historical romance that I have ever read. A Caribbean Heiress in Paris has broken ground on a huge need Latinx readers have been aching for. The Victorian era both in real life and in fiction is desperately needy for voices like Adriana Herrera's.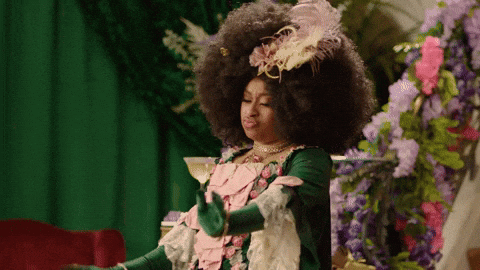 The Premise
Luz Alana has sailed the Caribbean Sea to currently be in Paris. She is in Europe to sell and make business partnerships with others interested in her rum and liquor. She is from the Dominican Republic bringing in three generations of rum and spirit recipes. Luz knows how to distill and knows how to sell. She is the ultimate boss babe, what is the more historical accurate name for boss babe? She also is in Europe to eventually make it to Scotland, where her father (now deceased) is from, to claim her inheritance. It is essential she access her funds but it has been made very difficult for many reasons. Luz meets James Evanston, Earl of Darnick in the most peculiar of ways. At first there is a competitive flair to their meeting as he finds himself in Paris for liquor-business purposes as well. After a couple of run ins with each other at parties and events, the initial chemistry that these two felt when meeting only grows and grows.
The romance factor
Both Luz and James (called Evan by friends) learn that a marriage of convenience might be the answer to both their predicaments. Luz needs both respect from possible business partners in her distillery company, as well as being married will give her automatic access to her inheritance. Evan wants to be far away from his father's namesake. Some of the things Evan's father has done are just down right cruel. Evan also has a deeper rooted plan to set things straight when it comes to his father and family's lineage, and marrying is the social push he needs for a successful plan.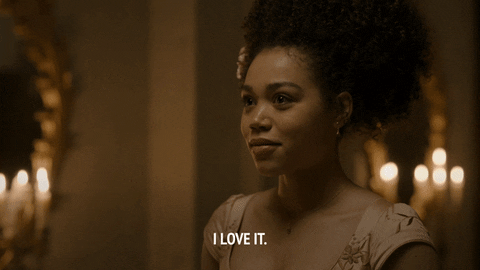 What Evan and Luz did not expect was that they are true soulmates through and through. They are the equal to each other. With each denial of attraction and each denial of feelings, the hotter their tension.
Do I recommend?
YES! This book is a true historical romance that gives us a lens of how things SHOULD have been. The rich culture and diversity that is in each and every page and social gathering paints a picture that could rival DaVinci. The amount of time Adriana Herrara must have taken to just simply research, ensuring all the historical facts and events stay true to her timeline, it is just phenomenal. If we like the show Bridgerton, the beautiful diverse cast and such, this book is exactly that type of feeling. Steam, historical setting, fierce female lead, and a Scottish brute to leave all swooning.
Pre-Order A Caribbean Heiress in Paris NOW!
A Caribbean Heiress in Paris by Adriana Herrera is THE BOOK to read this summer. The lush and vivid scenery paired with a wonderful and enticing plot have cemented this book to be a favorite of all time. I know, without a doubt this a book I will be referring to over and over again for years to come.
Adriana Herrera's historical masterpiece, A Caribbean Heiress in Paris comes out May 31st! Click here to pre-order your copy. Please note this is an affiliate link.
Carla is a born-again bookworm originally from Puerto Rico. Becoming a mom is what drove her back into the love of reading. Starting with the love of Romance books but now she enjoys any epic tales that are well written. She's a mom of three, a wife, and resides in Central Florida. Hurricane news doesn't scare her but finding out a second book in a series doesn't come out for another year will send her into a real panic. Sending her chocolate and another great book works best to support her through such times.