Summer fun!
Another Saturday Night and I Ain't Got Nobody
4
Another Saturday Night and I Ain't Got No Body
Fiction
Createspace Independent Pub
December 20, 2012
332
Sunny's not sure she's even looking for Mr. Maybe, when her friends decide to find her Mr. Right. Sunny Vale considers herself a dog-loving, romance-reading, homebody. But her life goes from dull to deadly when her book club fires her from her own love life and sets her up on six blind dates- one of whom might be with a murderer. More trouble arrives in the dead of night, in the form of Jake Landon, a mysterious stranger, who breaks into her neighbor's house and possibly her heart. But Jake is packing more than a loaded gun in his well-fitting Levi's. He brings an arsenal of secrets and plenty of heat to Sunny's ho-hum summer. Jake Landon finds himself caught up in the capers of the sexy blonde in the house next door. But he has his own agenda which doesn't involve playing hero to a curvy second-grade teacher and babysitting her panty-puking puppy. He's got other problems like fiery explosions, a missing person...and a parade of jerks Sunny insists on dating. Could Sunny's Mr. Right be right under her nose? Even though Jake is gorgeous, likes her dog, and has abs she can crack an egg on, can she really go out with him if he's just murdered her next door neighbor? Women of all ages will enjoy this tale of humorous, women's fiction, that also has a touch of cozy mystery in this small town love story.
Got to love a good page-turner!
Book 1 of the "Page Turner Novels" series. Sunny, a school teacher stuck in a dating rut, seems destined to spend the Summer reading her books and listening to the paranoid theories of her CSI-loving neighbor.
 When word gets out to her friends of her solitary plans, they take control; Each of them will set Sunny up with a blind-date – six in six weeks. 
Meanwhile: Jake (mysterious *SEXY* stranger) moves in across the street, where her sweet, elderly neighbor seems to be missing.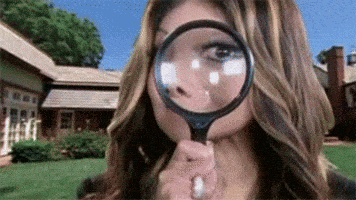 Did I mention he was sexy?! Throughout the story, we catch glimpses of his character, but Jake is very sparse on the details of his life.  Edna (CSI-lover) is also her neighbor and has many theories about where Jake came from and what has happened to their poor friend.
As the dates go from bad to worse and the mystery unfolds about their neighbor's whereabouts, we watch Sunny get a much more eventful Summer than she thought possible.  Will lasting love be a part of it?
Another Saturday Night held my attention and entertained me with a straightforward love story and a splash of mystery.
 There is just enough danger to make it not feel too mundane, while still feeling realistic.  Fun weekend (or Spring Break) read!  I will likely devour the series over the next few weeks.
You can purchase this book HERE and find out more about Jennie Marts HERE.
Happy Reading!
Librarian by day, mom/wife/reader by night (among several other quirky things). While others are busying themselves with the newest reality show, she is comfortably lounging in her Pjs, sipping coffee (or wine), and immersing herself in all things literary escapist. When not reading, she is busy singing, exploring the outdoors, mom-ing, wife-ing, and being an over all wannabe Superwoman.