Warring Myself (to Read this)
2.5
The Summer Before the War
Historical Fiction
Random House
March 22, 2016
496
It is the end of England's brief Edwardian summer, and everyone agrees that the weather has never been so beautiful. Hugh Grange, down from his medical studies, is visiting his Aunt Agatha, who lives with her husband in the small, idyllic coastal town of Rye. Agatha's husband works in the Foreign Office, and she is certain he will ensure that the recent saber rattling over the Balkans won't come to anything. And Agatha has more immediate concerns; she has just risked her carefully built reputation by pushing for the appointment of a woman to replace the Latin master. When Beatrice Nash arrives with one trunk and several large crates of books, it is clear she is significantly more freethinking--and attractive--than anyone believes a Latin teacher should be. For her part, mourning the death of her beloved father, who has left her penniless, Beatrice simply wants to be left alone to pursue her teaching and writing. But just as Beatrice comes alive to the beauty of the Sussex landscape and the colorful characters who populate Rye, the perfect summer is about to end. For despite Agatha's reassurances, the unimaginable is coming. Soon the limits of progress, and the old ways, will be tested as this small Sussex town and its inhabitants go to war.
Before it All Fell Apart…
My love for this book fell apart.
You know how sometimes, you're insanely super excited by a book coming out and you cannot wait to read it?  Ya.  That was me and "The Summer Before the War" by Helen Simonson.
I love historical fiction.  I love historical romance.  I love the early
20th century.  The stars were aligning for the perfect book.
And then I started reading.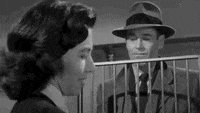 *Sigh*
I received this book over two months ago, and I have been trying to read it since then.  During that time, I have finished – on average – two books a week.  But this book was really a challenge for me, despite what should have been the perfect setup for a MEGAWATT success (see what I did there?)
The premise was wonderful – a young educated woman moves to a small town right before World War I hits.  She has to fight for respect while still dealing with the constraints of a single woman of her time.  She takes the position of a Latin teacher and deals with the politics of the power-holders of the region.
But it just kinda sucked.
I didn't connect with the main character… at all.  I wanted to – I really did.  I hated that she had no control over her life, and that opportunities that should have been hers were not.  I was sad that the one romantic interest she saw for herself really wasn't emotionally available.  I wanted to embrace her.
But I couldn't.
Let's start with the fact that her second meeting with her patroness in town has the woman naked in her back yard – and totally ok with the fact that this girl is with her naked.  I stopped believing in the characters at that point.
The landlady is so stereotypical.  The reaction to a beautiful young girl – stereotypical.  Daniel's behavior – predictable.
In fact, I could almost predict what everyone would do from the onset.
On an upnote (or on the downside, dependent on your style of reading) this book is chock-full of detail.  In some ways, this is wonderful.  I liked getting to know the intricacies of this period of life. However, sometimes, it dragged on for way too long, and was repetitive.  Overall, though, this is the book's saving grace and why I rated it as high as I did.
Ya.  That's all I've got.
Two months, and pushing my review back 3 times, and I had to force myself through the last few pages so I could write this review because I felt I had to do it, even if I didn't want to do it.
To decide for yourself, click here.
I hate when you're really looking forward to a book and it disappoints.  This book really let me down.  What book really let you down?  One commenter will be chosen at random to win a $5 Amazon gift card on 4/4/16 at 10pmET!
Meg, AKA the Queen Bee (QB) founded LitBuzz in 2015 as a way for her favorite authors to more-readily provide books to a legitimized reviewer. At the time, she never thought it would grow to include a dozen people, hundreds of authors and thousands of reviews.
Most of the time, you can find her with a bulldog at her feet in her home office in Pittsburgh, writing content or developing brand campaigns for clients – or sneaking a quick read of a new release.
She's married to a great guy, has two amazing grown daughters and more animals than sense. 😉