Cherished
4
The Valentine
Wedding Pact
Contemporary Romance
DGS
2/6/2016
*****A Short Story from the Wedding Pact series*****
Blair Hansen-Lowry never thought that marriage would be enough to ensure a happily ever after—her career as a divorce attorney made sure of that. But she never expected her old insecurities to resurface only a few short months after she and Garrett said "I do." When Garrett receives an irresistible offer that could pull them apart, Blair becomes convinced it's only a matter of time before Garrett realizes he's made a terrible mistake.
Garrett Lowry knew what he was getting into when he married a strong, stubborn woman with a tendency to keep people at arm's length—even him. He's fully committed to her nonetheless, and will do what it takes to build a life together. But the harder Garrett tries to prove himself, the more distant Blair seems to grow. When, in the midst of an argument, she issues a particularly deep-stinging barb, he begins to wonder if Blair might actually be happier without him.
It all comes to a head on Valentine's Day when Blair and Garrett must confront their fear that love may not be enough. These two have never celebrated Valentine's Day the traditional way, but this year it could be the holiday that will determine their future. Will they fight for Cupid's arrows or get mired in lovers' quarrels?
The Substitute (The Wedding Pact #1) Megan's story
The Player (The Wedding Pact #2) Blair's story
The Gambler (The Wedding Pact #3) Libby's story
The Valentine (The Wedding Pact #4) Blair short story
This may shock you – but
I just read The Valentine and I Hearted it, Heartily
I mean, what did you THINK I was going to read on Valentine's Day (while on a train traversing the European countryside).
You read that correctly.  I have been on a happy jaunt around Europe, meandering cobbled roadways in Germany, exploring the Gothic romance of Prague and basking in the beauty of Paris.
It's kind of the perfect way to spend Valentine's Day, even if you're doing it without your valentine.
And, as cheesy as it sounds, to me, spending time snuggled with a new book is romancing myself – giving myself the time I deserve and the escape I need from an otherwise hectic life.
So how does Denise Grover Swank fit into this picturesque montage of my existence?
Blair and Garrett, that's how.
This is a short story and since I had not read the rest of the Wedding Pact series, I wasn't sure I would "get it", but what a pleasant surprise!
Let me start by saying that I love Ms. Swank's writing style, even in this snippet of a story. I have read another of her series, and it amazes me how her tone can be so entirely different and still completely enjoyable.
In this story, two of her characters are facing the growing pains of a new marriage, distance and the dreaded "Valentine".  The pressure to be romantic can drain the romance from a special occasion, and it's clear that is what our couple is facing.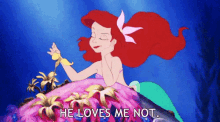 But the reason I loved it was because the true story is remembering to value each moment – to always share your heart with the people you value most because you don't know what tomorrow will bring – and tomorrow is never guaranteed.
Since I am being all personal, I will say that sometimes, in the craziness of life, I don't tell my husband how much I value him, how special he is to me, or how appreciative I am to have him in my life.  I am, no doubt, lucky in that department.
I am so glad I had a refresher on the non-commercial side of this Holiday of Love.
Great short story.  Totally worth the read.  Get a sneak peek and buy it to read and finish tonight. Then come back and tell me how much more you value me in your life too 😉

Also, if you'd like a chance to WIN a copy, simply enter our #BeeRomantic Giveaway.  Ms. Swank was kind enough to provide a copy for this amazing prize pack!
Meg, AKA the Queen Bee (QB) founded LitBuzz in 2015 as a way for her favorite authors to more-readily provide books to a legitimized reviewer. At the time, she never thought it would grow to include a dozen people, hundreds of authors and thousands of reviews.
Most of the time, you can find her with a bulldog at her feet in her home office in Pittsburgh, writing content or developing brand campaigns for clients – or sneaking a quick read of a new release.
She's married to a great guy, has two amazing grown daughters and more animals than sense. 😉