When No One Is Watching by Alyssa Cole
When No One Is Watching
Thriller
William Morrow Paperbacks
September 1,2020
368
An instant NEW YORK TIMES and USA TODAY BESTSELLER!
"I was knocked over by the momentum of an intense psychological thriller that doesn't let go until the final page. This is a terrific read." – Alafair Burke, New York Times bestselling author
*Marie Claire's September Book Club Pick* 
Rear Window meets Get Out in this gripping thriller from a critically acclaimed and New York Times Notable author, in which the gentrification of a Brooklyn neighborhood takes on a sinister new meaning…
Sydney Green is Brooklyn born and raised, but her beloved neighborhood seems to change every time she blinks. Condos are sprouting like weeds, FOR SALE signs are popping up overnight, and the neighbors she's known all her life are disappearing. To hold onto her community's past and present, Sydney channels her frustration into a walking tour and finds an unlikely and unwanted assistant in one of the new arrivals to the block—her neighbor Theo.
But Sydney and Theo's deep dive into history quickly becomes a dizzying descent into paranoia and fear. Their neighbors may not have moved to the suburbs after all, and the push to revitalize the community may be more deadly than advertised.
When does coincidence become conspiracy? Where do people go when gentrification pushes them out? Can Sydney and Theo trust each other—or themselves—long enough to find out before they too disappear?
Featured in Parade, Essence, Bustle, Popsugar, Elle, Shondaland, Marie Claire, Buzzfeed, Entertainment Weekly, Good Housekeeping, Brit + Co, Real Simple, Lit Hub, Crime Reads, Blavity, Ms. Magazine, Hello Giggles, The New York Times, Town & Country, Newsweek, New York Post, Refinery29, Woman's World, Washington Post, the Skimm, Book Riot, Bookish, Huffington Post, and more!
When No One Is Watching by Alyssa Cole
Holy guacamole! What on earth has this thriller done to my brain?!
Alright, I kept hearing that this book is Rear Window meets Get Out and I have to agree with that comparison. I although, was not prepared for everything that happened in When No Is Watching, Alyssa Cole has rendered me speechless. But nonetheless I have had time to digest and decompress and am going to be honest here, I wouldn't be a Lit Buzz Bee if I wasn't right?
When No One Is Watching introduces us to Sydney Green, she's a bad ass, smart, Brooklyn native and the other half of the book's narrative. The other point of view is told through Theo's, her across the street (attractive) neighbor.
For some time now the neighborhood has been changing and shifting into something foreign and unfamiliar. Sydney has sat back and observed these changes and tried to not ping it to the gentrification that is so obviously taking over. At every new turn and new building purchase Sydney fights the itch to give in to the conspiracy theories floating around. "Residents being snatched up by mole people and their homes being sold."
Meanwhile, during these huge shifts of the setting, the rest of the native residents are trying to plan out a Community Festival. This Festival will bring all the neighbors out of their homes and come together to eat and have fellowship. Sydney's role in the festival is to prepare a true to the history of the neighborhood tour. (Kind of like those engagement tours you can do on Air BnB.) Sydney has been gathering information on the history of the buildings, streets, and stories about the people and landmarks. During her prep work and research for the tour her neighbor Theo volunteers to help out with the legwork. They clash heads at first but it plays an excellent role in the evolution of both of their mindsets.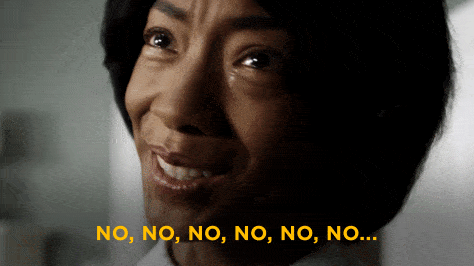 Theo and Sydney's research leads to scary and disturbing realizations of the current strange happenings. All the answers to every disappearance becomes disturbingly clear, but not until the very end, until then When No One Is Watching will have you biting your nails!
So back to my honest take, I thought it was a tad bit slow. It wasn't until 60% that the real actual action began. BUT when all the puzzle pieces came together I realized that EVERY SINGLE detail in this book is part of the grand scheme of things. When all of that hit me I sat back and gave Alyssa Cole a slow impressed clap.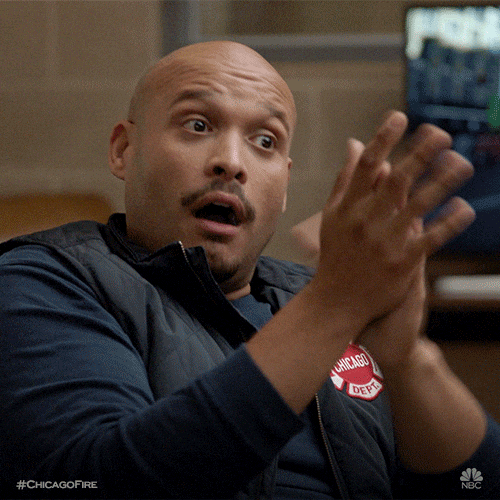 When No One Is Watching by Alyssa Cole gets 4.5 stars from me. I am once again thoroughly impressed by her cadence, prose, the historical accuracy, the complex characters, and contemporary flare that only she can muster in her books. I highly recommend to all, its a quick read filled with so much educational information on historically black neighborhoods and gentrification. In other words she has filled a fiction book with a bunch of facts. I hear you Ms. Cole, I learned with this book, and I thank you.
                Also side note, I am so down for this to become a movie. If a petition has been made please tag me in it. 
Here is the link to purchase your own copy of When No One is Watching by Alyssa Cole.