Pangalax
The Veya Trilogy, Book 1
Young Adult Science Fiction
August 1, 2015
Kindle E-book
394
Aveyana's world will never be the same.
After an unexpected attack claims her mom, seventeen-year-old Veya is forced to abandon the only home she's ever known and the only boy she's ever loved to make a new life on Pangalax, a US space station.
Heartbroken, angry, and homesick, she resents her dad's decision to move and his demand to hide her unique abilities. As she suspected, appearing normal proves to be nearly impossible, especially around Kye, a way-too-handsome officer who is determined to break through her walls.
But can he be trusted? Can anyone be trusted?
As Veya uncovers the deep, dark secrets of Pangalax, her very existence becomes threatened. Only one person can save her.
Is she willing to forget the past and trust him with her life?
Pangalax is a place for love that is out of this world…literally!  
First, let me say that Pangalax is not one of those books that will immediately suck you in…but it is one of those books that you should give a chance to. By the middle of the book, I was on the edge of my seat, and veering towards "booksomnia" territory, with the need to find out what would happen next.
When I started reading this book, I felt confused because there was not much of a back story offered. For example, I wondered what was going on with people on Earth, why were people living on a space station, who were the good and bad alien races involved, and why was Veya's mom and her people kidnapped? I felt like I was walking into the movie theatre in the middle of a film, and trying to play catch up on the details. This feeling of frustration was not helped by the irritating actions and thoughts of the protagonist, Aveyana (Veya for short). She is defiant in every way, stuck on a guy who probably doesn't love her, and she is the queen of bad decisions. Basically, she is every teenager that ever thought she knew best.
However, as the story progressed, I started to feel a certain sense of affinity for Veya, whom I came to see as a strong, stubborn, and feisty young lady. Honestly, she reminded me of myself in my late teens and early twenties…anyone who has ever struggled against parental authority, or who felt torn between a childhood love, and feelings for a new partner who appeals more to the adult you are becoming, will be able to identify with Veya. Give her a chance, and I can almost promise that she will grow on you!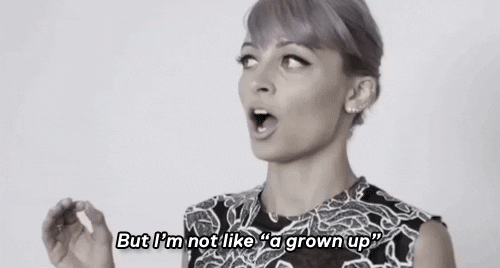 Throughout the story, Veya struggles with her half-human, half-alien parentage, and the necessity of keeping that a secret from her new friends, and from the relentless Kye Tarrington (all-human), with whom she shares a mutual attraction. This of course, is complicated by her feelings (mostly loyalty and obligation) to her all-alien childhood boyfriend. As she searches for answers about what happened to her mother, Veya uncovers layers of political deceit, scientific experiments that will make a reader question humanity, and a  deeply ingrained culture of prejudice and fear of aliens, that might make a reader question their own beliefs and prejudices. All together, this is a great read for emerging adults, because it brings up many important societal questions under the guise of science fiction.
Most of the questions that had so frustrated me in the beginning, are answered over the course of the story. But, like any good author, Ms. Koz did leave me hanging on a few things. For example, what is the real reason that Veya's mom and her people are being kidnapped, and what is the ultimate plan for them? However, this lingering question ensures that I will buy the next installment of the Veya Trilogy….not to mention my hope that Veya will give into her feelings for the very intriguing Kye.