Cozy Witchy Perfection
5
The Unfortunate Side Effects of Heartbreak and Magic
Paranormal & Urban Fantasy, Contemporary Romance, Fantasy Romance
Alcove Press
September 19, 2023
Paperback
336
For fans of Practical Magic and Gilmore Girls, The Unfortunate Side Effects of Heartbreak and Magic is a debut novel that explores the shields we build around our hearts to retain our own magic.
Sadie Revelare has always believed that the curse of four heartbreaks that accompanies her magic would be worth the price. But when her grandmother is diagnosed with cancer with only weeks to live, and her first heartbreak, Jake McNealy, returns to town after a decade, her carefully structured life begins to unravel. With the news of their grandmother's impending death, Sadie's estranged twin brother Seth returns to town, bringing with him deeply buried family secrets that threaten to tear Sadie's world apart.
Their grandmother has been the backbone of the family for generations, and with her death, Sadie isn't sure she'll have the strength to keep the family, and her magic, together. As feelings for Jake begin to rekindle, and her grandmother growing sicker by the day, Sadie faces the last of her heartbreaks, and she has to decide: is love more important than magic?
Readers who love the magic of The Particular Sadness of Lemon Cake and the sense of community found in The Very Secret Society of Irregular Witches will enjoy this warm, witchy novel.
The Unfortunate Side Effects of Heartbreak and Magic has a witchy recipe for every soul
I cried sad tears, sweetness overload tears, and happy tears while reading this beautifully witchy story. The book is cups of love, hope, resiliency, and strength mixed in and sprinkled with a healthy dose of magic.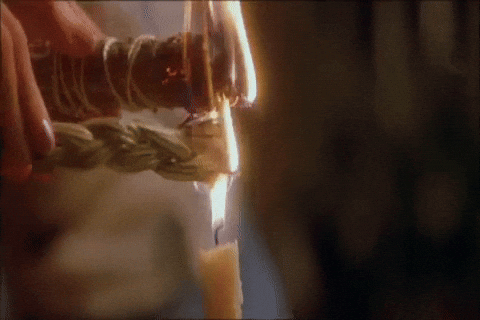 When we first meet Sadie in The Unfortunate Side Effects of Heartbreak and Magic by Breanne Randall, she is not having a good day. Bad omens are everywhere, and her usual protections are not working. She knows bad news is around the corner. The signs tell her someone from her past might be returning, and they are right. Jake, the man who one day left her without explanation and she never stopped loving, is back in town.
But Sadie cannot afford another heartbreak. She has two under her belt, and her magic will run out after the fourth. That is the curse that balances her blessing—she can help people through her magic, but if she wants to do it indefinitely, she needs to protect it. Sadie refuses to let anybody in because she needs to preserve her magic and her heart.
And now Jake, her first heartbreaker, is back in town and seeking her out. Meanwhile, she still carries the heartbreak of not knowing anything about her twin brother, who split one day without explanation. Even worse, Gigi, her grandmother and family matriarch, is dying. Are heartbreaks three and four looming around the corner and impossible to avoid?
"She wanted to go back to the way things were. She wanted her brother before he'd abandoned her. Gigi before she'd shared her secrets. Jake before he'd broken her heart. Life before the threat of death."
The Unfortunate Side Effects of Heartbreak and Magic is not just about heartbreak. It's also about love, family, and the magic that surrounds us all the time in the little things—the acts of love we gift, the moments (and the food) we share with the people we love, and the decisions we make to protect them. It's a story about processing grief, and it's full of sorrow, but it is also cozy and hopeful. I loved reading about how Sadie uses food and gardening to channel her magic.
"They made jars of orange-infused honey that would bring joy back into the lives of those who ate it, sachets of snowdrop tea to give hope, and hard-candy wood sorrel drops to help new mothers. There was olive oil infused with rosemary and black pepper to encourage adventurous love, and yellow rose petal jam to make the eater forgive and forget."
I think a big part of the reason I loved The Unfortunate Side Effects of Heartbreak and Magic by Breanne Randall is that, as an aspiring coffee shop and bakery owner, I believe food is magic and can cure any ailment of the soul. But also, what is not to love about a book dedicated to the magical bond we have with grandmas and siblings? Have I mentioned it also includes some mouthwatering and potentially healing recipes? I will most definitely be trying some of those.
Side note for Breanne, I'm really going to need you to post that honey lemon pound cake recipe. My soul needs Gigi's take on this already favorite.
Darienne was 15 when her aunt gave her a copy of Princess by Jean Sasson, and she has been hooked on books ever since. Originally from Puerto Rico and now living in Maryland, she's always looking to visit new coffee shops and bookstores. Her favorite genres include YA, spicy romcoms, and women's fiction. Thanks to the Bees, she's also now obsessed with romantasy series. Other loves include lavender lattes, sassy coffee mugs, sunrises, sleeping in, small-town charm, and big city lights. One day, she'll write that book that lives in her head.