Doctor, Doctor, give me the news...
5
Yours Truly
Contemporary Romance
Forever
4/11/2023
Paperback, Ebook, Audiobook
416
Dr. Briana Ortiz's life is seriously flatlining. Her divorce is just about finalized, her brother's running out of time to find a kidney donor, and that promotion she wants? Oh, that's probably going to the new man-doctor who's already registering eighty-friggin'-seven on Briana's "pain in my ass" scale. But just when all systems are set to hate, Dr. Jacob Maddox completely flips the game . . . by sending Briana a letter. And it's a really good letter. Like the kind that proves that Jacob isn't actually Satan. Worse, he might be this fantastically funny and subversively likeable guy who's terrible at first impressions. Because suddenly he and Bri are exchanging letters, sharing lunch dates in her "sob closet," and discussing the merits of freakishly tiny horses. But when Jacob decides to give Briana the best gift imaginable—a kidney for her brother—she wonders just how she can resist this quietly sexy new doctor . . . especially when he calls in a favor she can't refuse.
Dearest Reader,
The art of writing letters is almost lost. In the modern age we live in, with communication literally at the tips of our fingers, it's easy to utilize the quick and easy methods of conversation and the short-hand that we all have succumbed to at one time or another. The instant gratification of a fast reply is more satisfying than slow building anticipation. However, there's a time and place for letter writing that will hopefully continue to remain, even in the midst of the digital age.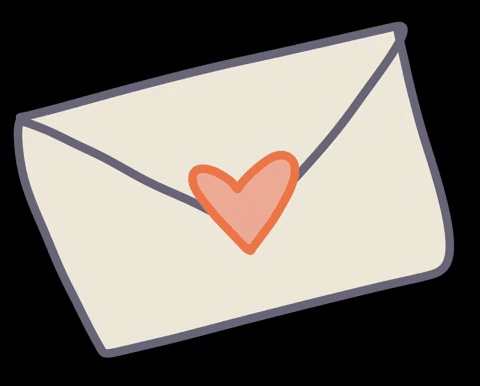 Love letters.
"Yours Truly" by Abby Jimenez follows Briana Ortiz, the best friend of Alexis Montgomery from "Part of your World". Briana is going through a divorce and not her best self. I can assure you, Reader, there have been a few times in my life when I have not been my best self, so immediately I could relate. After a bad day and a health scare of a loved one, Briana literally runs into her newest colleague Dr. Jacob Maddox. Her words are short, his are cold, and they get off on the wrong foot.
Briana and Jacob don't start out writing love letters. They hardly know each other! Their letters are everything else: apology letters, getting to know you letters, advice letters. Getting ideas down on paper is sometimes the best way to organize your mind. Sometimes, taking a breath to choose words carefully makes all the difference. Jacob would agree. His first letter to Briana explains his intentions and his thoughts behind their first encounter, and it makes Briana see things in a different light.
"There's something about holding the paper in your hand, seeing the ink on the page, the press of the pen. He made this. It took effort. It was a physical act. He couldn't erase it if he made a mistake, he had to think about what he was going to say before he said it – or he said exactly what he wanted to and didn't need to change it."
There's an indescribeable feeling for when you start to know someone via letters or their own words. Maybe that's why online dating is so popular. Sure, there are always going to be people looking for a quick hook-up. There will also people hoping beyond hope that their words, thoughts, dreams, and motivations will speak loudly to someone who values those as well.
Dearest Reader, please know that "Yours Truly" also has one of my most favorite tropes – fake dating. As much as I hate secondhand cringe, I LIVE for it with fake dating because it all ends up leading to the Happily Ever After. Would you agree? The best interactions are with the fake daters and their exes, who they inevitably always end up running into. "Yours Truly" doesn't disappoint in this area.
"Do you like it?" Amy asked her with a forced smile, obviously trying to make conversation to salvage the bad start.

"Working with him? I love it," Briana said. She looked up at me with stars in her eyes. "You know what he said to me the other day? You guys will love this story. We had this patient with a degloving injury to the scalp. Half his face was peeled off, really gory. Anyway, we patched this guy up and Jacob grabs me and pulls me into a supply closet and looks me in the eye and says, 'Briana, I would love you even if you didn't have a face.'"
Ultimately, Reader, I love love, and Abby Jimenez knows how to write love. Jacob and Briana learn about each other through written word, long enough to make them want to know each other outloud and in real time. It's about looking past your biases and initial impressions to see the real person underneath.
Jacob made me feel safe. He was like a living lullaby. A softly spoken word. The smell of coffee and toast in the morning or a cozy fleece blanket. The rain pattering on the roof on a day where you don't have to go anywhere or do anything.

Briana was a catastrophic life event. A thing that changed everything. And I wouldn't be the same after this. All the women I'd ever met and all the women I ever would fell away beneath her. She had me.
Jimenez makes me crave each next page. I can't stop thinking about her characters. I want to be their friends. Would Briana want to go hiking with me? Could we get Nadia Cakes afterward as a reward? Would Jacob let me play with Leiutenant Dan? I'd like to think they would, just like I'd like to think that you and I would be friends, Reader, after we've bonded over so many of our favorite books. I hope "Yours Truly" becomes one of your favorite books, because it certainly has become one of mine.
Regards,
Val
I'm Val, and I'm excited to share my love of books with you! I'm a sassy Sour Patch kid from New Jersey, dog mom to Chance the beagle, and much like the rest of the Hive, I'm a coffee lover (I think it's a requirement to be here). The first book I remember reading voluntarily involved a boy wizard who lived in the cupboard under the stairs, and I've been chasing magic ever since. I love Happily Ever Afters, and I love love. My favorite genres are romance and rom-coms, fantasy, and young adult/new adult. If I'm not reading, I'm probably kayaking, watching the Great British Baking Show, or discovering a new craft beer.