Xeni by Rebekah Weatherspoon
4.5
Xeni
Loose Ends Series
Contemporary Romance
Rebekah Weatherspoon
October 4, 2019
E book, Paperback, Audio
292
She just wanted to claim her inheritance. What she got was a husband…
Xeni Everly-Wilkins has ten days to clean out her recently departed aunt's massive colonial in Upstate New York. With the feud between her mom and her sisters still raging even in death, she knows this will be no easy task, but when the will is read Xeni quickly discovers the decades old drama between the former R&B singers is just the tip of the iceberg. The Secrets, lies, and a crap ton of cash spilled on her lawyer's conference room table all come with terms and conditions. Xeni must marry before she can claim the estate that will set her up for life and her aunt has just the groom in mind. The ruggedly handsome and deliciously thicc Scotsman who showed up at her aunt's memorial, bagpipes at the ready. When his dear friend and mentor Sable Everly passed away, Mason McInroy knew she would leave a sizable hole in his heart. He never imagined she'd leave him more than enough money to settle the debt that's keeping him from returning home to Scotland. He also never imagined that Sable would use her dying breaths to play match-maker, trapping Mason and her beautiful niece in a marriage scheme that comes with more complications than either of them need. With no choice but to say I do, the unlikely pair try to make the best of a messy situation. They had no plans to actually fall in love.
Xeni by Rebekah Weatherspoon
A marriage of convenience quirky masterpiece. Xeni by Rebekah Weatherspoon is contemporary romance at it's finest.
The Premise
Okay just, wow Xeni by Rebekah Weatherspoon is just so magical and adorable. I admire the heck out of contemporary romances that cover marriage of conveniences. Typically a more suitable outcome or premise in historical romances, when its is done right in contemporary it is a magical thing, and Xeni is no exception to that rule.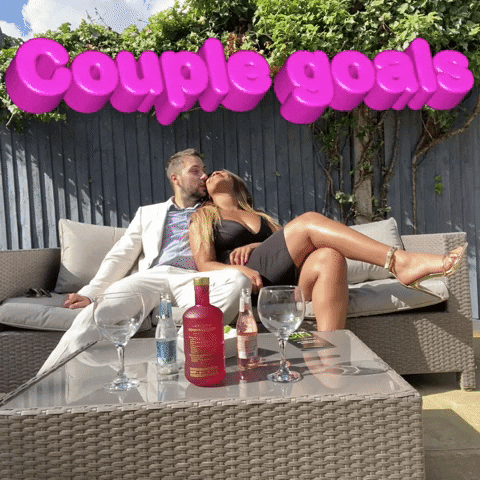 Xeni has to claim an inheritance, her aunt recently passed and left her with a huge lump sum. The only catch is that she MUST marry someone chosen by her aunt to inherit it all.
Mason loved Sable Everly so much and is very sad about her passing, but some of the mourning subsides with shock as soon as he sees he needs to marry Xeni to inherit a little something something Sable left him as well. Both Xeni
Their attraction
Both Xeni and Mason say the " I do's" and make the arrangement work (contractually they must be married for 30 days.) Its the quick "getting to know each other" and "sexy time arrangements" that had me fully invested. These two are the cutest as they get to know each other on a deeper level. And oh boy are the sexy times… SUPER STEAMY!
What can I say? Their attraction made this whole debacle just work!
Do I recommend?
I really really do. Xeni is one of the most confident Female main characters I have read. There are so many changes she is facing in the book, so many obstacles, and even the biggest challenge is accepting she is falling in love. Through ever major accomplishment her confidence and identity never waver. She is fierce, quirky, and the best match for Mason, as he's the most cinnamon roll of cinnamon rolls. I love these two so much!
If you want to read Xeni by Rebekah Weatherspoon it's been out since 2019 so grab your copy now!
Carla is a born-again bookworm originally from Puerto Rico. Becoming a mom is what drove her back into the love of reading. Starting with the love of Romance books but now she enjoys any epic tales that are well written. She's a mom of three, a wife, and resides in Central Florida. Hurricane news doesn't scare her but finding out a second book in a series doesn't come out for another year will send her into a real panic. Sending her chocolate and another great book works best to support her through such times.