5
The Liar's Crown
Dominions
Young Adult Fantasy Romance
Entangled: Teen (August 30, 2022)
Some shadows protect you…others will kill you in this dazzling new fantasy series from award-winning author Abigail Owen. Everything about my life is a lie. As a hidden twin princess, born second, I have only one purpose―to sacrifice my life for my sister if death comes for her. I've been living under the guise of a poor, obscure girl of no standing, slipping into the palace and into the role of the true princess when danger is present. Now the queen is dead and the ageless King Eidolon has sent my sister a gift―an eerily familiar gift―and a proposal to wed. I don't trust him, so I do what I was born to do and secretly take her place on the eve of the coronation. Which is why, when a figure made of shadow kidnaps the new queen, he gets me by mistake. As I try to escape, all the lies start to unravel. And not just my lies. The Shadowraith who took me has secrets of his own. He struggles to contain the shadows he wields―other faces, identities that threaten my very life. Winter is at the walls. Darkness is looming. And the only way to save my sister and our dominion is to kill Eidolon…and the Shadowraith who has stolen my heart.
Enemies-to-lovers + forced proximity = a major win!
The Liar's Crown by Abigail Owen is a young-adult fantasy in which a royal line births twin girls every second generation. The first-born is of course deemed the heir of the throne, while the second-born is raised in secret as a "substitute". Unbeknownst to the rest of the realm, there is an evil king who always manages to kidnap and assassinate the queen. To protect the throne, the surviving twin stays on the throne. No one knows any foul-play ever occurred.
I know you must have many questions after that intro, but let's skip to the good stuff.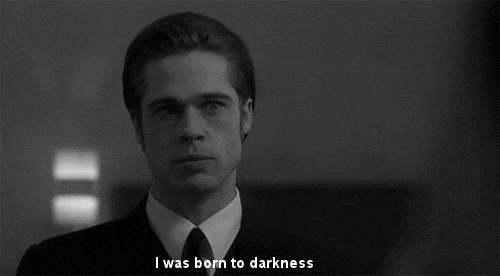 We follow Meren through her troubled existence as a replacement princess. She's been raised with a duty to protect and/or die for her older sister. This is as much apart of Meren as the blood in her veins. When the time comes to protect her sister, she does so willing. She just doesn't expect to fulfill her duty so quickly. Within an hour of the queen's death, princess Tabra (Meren) is stolen by a handsome stranger who can bind her with shadows! No one can see or hear her because of the mysterious shadows holding her.
I know this is all "stockholm-syndrome-esque" but hang with me here.
Of course the troubled bad-guy has some good in him. He's stolen Princess Tabra for an honorable reason, even if it takes a while to discover that. My favorite part of this book is the journey of Meren and her captor through dangerous territories together. He tries to present himself as mean and fierce, but he inevitably shows that he cares about her well being through his actions. Meren plays along, but definitely causes him grief in her attempts to escape. While surviving together, they definitely move from enemy territory into the friendly zone.
You'll need to read The Liar's Crown to see how they graduate from the friend zone!
This is definitely an exciting young-adult fantasy, but it has a strong focus on romance. So much of the book is spent with Meren and her captor building their trust and relationship. I hope the romance story line gets as much credit as it deserves. While Meren is fighting to stop an evil king and keep her sister and herself alive, she can't help that love falls into her lap. I couldn't stop turning the pages of this book, and then did the hypothetical jaw drop at the end. Abigail Owen gave us just enough closure to not go into a rage on her social media accounts, but also left us dying to know what comes next.
Now, I wait impatiently for the next book in Meren's story!
Kristin lives in the PNW with her husband, and three kids. She loves to read YA fiction, fantasy, and romance. She's recently entered the world of "Booktok" on Tiktok, and is having way too much fun following the trends of young folks. The only shows she watches are re-runs, and if she's not reading a book she's listening to one.