On the Hustle by Adriana Herrera
5
On the Hustle
Dating in Dallas
Contemporary Romance
Carina
October 11, 2022
E-Book, Paperback, Audio
352
"Adriana Herrera is writing some of my favorite Afro-Latinx characters and giving us beautiful love stories along the way." —National Book Award winner Elizabeth Acevedo Alba Duarte is the queen of the side hustle. As the eldest daughter in her crisis-prone family, she's always stepped up to help. Her favorite gig is doing Instagram-worthy, bookish-themed bedroom makeovers for friends. Her most hated? Working as the assistant to the most gorgeous—and most infuriating—man on earth. Theo Ganas is a former Olympic swimmer and heir to a bona fide real estate empire. He's also about as warm and fuzzy as a New York City winter, and quite frankly, Alba has had enough of his ridiculous demands and cold shoulder. When opportunity knocks, she decides to put herself first for once…which means leaving her demanding boss—and relatives—behind. Her new life in Dallas seems like everything Alba's ever wanted, until a bafflingly charming and attentive Theo turns up in the Lone Star State with an offer she simply cannot refuse. Agreeing to do a home improvement reality TV show with her sexy, and suddenly flirtatious, former boss is not a good idea, but it just might be the makeover her heart has been waiting for.
On the Hustle by Adriana Herrera
A contemporary romance book that is the golden ticket to my happiness.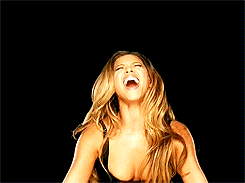 On the Hustle is book 2 in the Dating in Dallas series. The books in this series (or any Adriana Herrera series) can be read in any order. Herrera is just cool in that way, you can pick any book up and will fully understand where you are in the timeline of the friend group. Any who, book 1 is Here to Stay in which features Julia and Rocco, both New York transplants finding their careers and finding love.
A little background
Now On the Hustle introduces us to Alba, she has followed her bestie (mentioned above) Julia to Texas. Alba has been working for the past 3 years for a real estate mogul, Theo Ganas. Theo is a grump, uber controlling, CEO that has always appeared only vaguely interested in his assistant Alba.
The Plot
One day Alba decides that it is the right time to quit her job as Theo's assistance and pursue her room/home makeover dreams. Get this, she does bookish makeovers. (Squeals in bookish!) The book starts off on the day she quits and soon embarks the flight to Texas and pursue a grand career move, as well as be closer to her best friend. What we don't know is that the whole 3 years she worked as Theo's assistant, Theo had been secretly obsessed with her. His intentions were to always remain professional, but that never stopped his secret lustful thoughts.
So what does a megalomaniac CEO do when his crush leaves the state? Follow her to Texas of of course. While over in Texas they both end up on a home makeover reality show, forced to work and room together. Feelings get unveiled, and tensions gets released… if you know what I mean.
Do I recommend?
Abso-f*cking-lutely!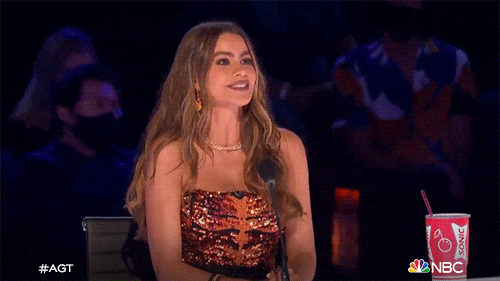 I will walk straight into battle for Adriana Herrera. She writes epic romance books, she fills them with educational bits, swoony dialogue, and some of the best book boyfriends in the world.
On the Hustle is no exception to swoon-worthy book beaus, Theo Ganas is on a whole other level. He's molded from the Greek gods, and built with all women's fantasies into his DNA. I would bargain so many things to Adriana Herrera to find out who she based this man off of.
I also do not want to forget our leading lady, Alba. She signifies all Latina leading ladies, that only know how to say yes to assignments in order to get ahead. We get called workaholics and what not, but we are also worthy of a partner that knows how to unburden us, care for us, and love us back to life when we feel drained.
On the Hustle is a contemporary romance masterpiece, Adriana Herrera knew exactly what she was doing with this novel. This book will be a forever favorite for me.
Adriana's newest romance, On the Hustle comes out October 11th, you need to pre-order this, trust me. *This link is an affiliate*
Carla is a born-again bookworm originally from Puerto Rico. Becoming a mom is what drove her back into the love of reading. Starting with the love of Romance books but now she enjoys any epic tales that are well written. She's a mom of three, a wife, and resides in Central Florida. Hurricane news doesn't scare her but finding out a second book in a series doesn't come out for another year will send her into a real panic. Sending her chocolate and another great book works best to support her through such times.