If the Shoe Fits by Julie Murphy
If the Shoe Fits by Julie Murphy
5
If the Shoe Fits
Meant to Be
Young Adult
Hyperion Avenue
August 3, 2021
304
"If the Shoe Fits encompasses everything I love about rom-coms. I laughed, I swooned, I smiled. Another hit for Julie Murphy!" —Colleen Hoover, #1 New York Times best-selling author of Hopeless If the shoe doesn't fit, maybe it's time to design your own. Cindy loves shoes. A well-placed bow or a chic stacked heel is her form of self-expression. As a fashion-obsessed plus-size woman, she can never find designer clothes that work on her body, but a special pair of shoes always fits just right. With a shiny new design degree but no job in sight, Cindy moves back in with her stepmother, Erica Tremaine, the executive producer of the world's biggest dating reality show. When a contestant on Before Midnight bows out at the last minute, Cindy is thrust into the spotlight. Showcasing her killer shoe collection on network TV seems like a great way to jump-start her career. And, while she's at it, why not go on a few lavish dates with an eligible suitor? But being the first and only fat contestant on Before Midnight turns her into a viral sensation—and a body-positivity icon—overnight. Even harder to believe? She can actually see herself falling for this Prince Charming. To make it to the end, despite the fans, the haters, and a house full of fellow contestants she's not sure she can trust, Cindy will have to take a leap of faith and hope her heels— and her heart—don't break in the process. Best-selling author Julie Murphy's reimagining of a beloved fairy tale is an enchanting story of self-love and believing in the happy ending each and every one of us deserves.
If the Shoe Fits by Julie Murphy
A "grown" YA Cinderella Re-telling that has enchanted me, heart and soul.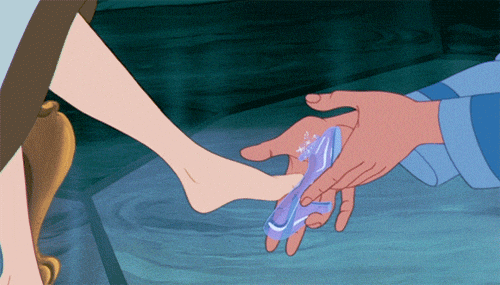 If the Shoe Fits introduces us to Cindy, a newly graduate from a prestige Fashion and Arts school in New York. After graduating Cindy feels a bit stuck and uninspired about her future. Without job prospects after graduation she makes the big move to California to move in with her step mother, Erica.
In California Cindy has a step mom, two step sisters (a year or two older than her) and get this, triplet half brothers and sister. In which the triplets have really been the glue and bridge to Cindy and her step family. After years of awkward encounters and uncertainty of where she falls in this family, not exactly a blood relative and bonded by the trauma of her father's passing during high school…
She feels strange coming to stay with her stepmom but is determined to make the best of it.
But get this, Erica is the creator and executive producer to a "bachelor-like" reality show. The season is about to start and Cindy asks Erica to put her on the show. She wants the exposure a show like that could bring and possibly boost her career. What Cindy wasn't ready for was the "bachelor" she would be "pinning" for is the cutie she dubbed Prince Charming, Henry on the plane ride to Cali. They had an instant connection on the flight there, and Cindy is in absolute shock at first.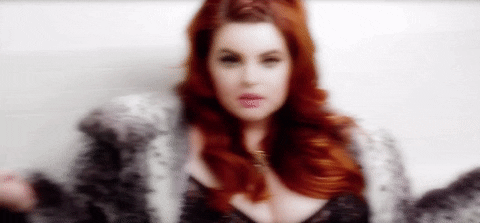 What the world watching the show isn't ready for is Cindy the plus size fashion student with a talent for shoes, dazzling all in her path. In spite of haters that refuse to accept her as an equal cast mate, Cindy is unrelenting in her fashion sense, her tenacity, and the organic chemistry between her and Henry that refuses to stop growing.
If the Shoe Fits by Julie Murphy is such an astonishing reading experience. In particular, for me to absolutely divulge and become invested in YA novel and even this "grown" YA, the book would need depth. This book gives just that and great character development on both Cindy and Henry's perspectives. I love seeing mixed bodies fall in love on paper, it's true to the world we live in. There is also FIERCE fashion in If the Shoe fits which has inspired a couple of office outfits on my behalf, so I can safely and proudly say I ADORED If the Shoe Fits by Julie Murphy.
Julie Murphy's If the Shoe Fits comes out August 3rd. Click Here to order your copy!
Carla is a born-again bookworm originally from Puerto Rico. Becoming a mom is what drove her back into the love of reading. Starting with the love of Romance books but now she enjoys any epic tales that are well written. She's a mom of three, a wife, and resides in Central Florida. Hurricane news doesn't scare her but finding out a second book in a series doesn't come out for another year will send her into a real panic. Sending her chocolate and another great book works best to support her through such times.