The Dead and the Dark
Young Adult Paranormal
Wednesday Books
August 3, 2021
ebook
384
"Imagine Riverdale crossing streams with Stephen King's The Outsider and you'll get a sense of this gripping supernatural mystery...Gould's debut begins as a snappy paranormal yarn and unspools into a profound story about the complex interplay between grief, guilt, and identity." - Oprah Daily

Courtney Gould's thrilling YA debut The Dead and the Dark is about the things that lurk in dark corners, the parts of you that can't remain hidden, and about finding home in places―and people―you didn't expect.
The Dark has been waiting―and it won't stay hidden any longer.
Something is wrong in Snakebite, Oregon. Teenagers are disappearing, some turning up dead, the weather isn't normal, and all fingers point to TV's most popular ghost hunters who have just come to town.
Logan Ortiz-Woodley, daughter of TV's ParaSpectors, has never been to Snakebite before. But the moment she and her dads arrive, she starts to get the feeling that there's more than ghosts plaguing this small town. Ashley Barton's boyfriend was the first teen to go missing, and she's felt his ghost following her ever since. Although everyone shuns the Ortiz-Woodleys, the mysterious Logan may be the only person who can help Ashley get some answers.
When Ashley and Logan team up to figure out who―or what―is haunting Snakebite, their investigation reveals truths about the town, their families, and themselves that neither of them are ready for. As the danger intensifies, they realize that their growing feelings for each other could be a light in the darkness
They would have more nights under the stars.
They had skies left to see. 
I was immediately captivated by the cover of The Dead and the Dark by Courtney Gould and once I read the blurb it was a done deal, I needed to read this book! I am fairly new to the mystery genre, but The LitBuzz has given me the opportunity to discover books that otherwise would have missed my radar. 
Our first main character Logan Ortiz leaves L.A. to move to Snakebite, Oregon, the hometown of her two dads. Since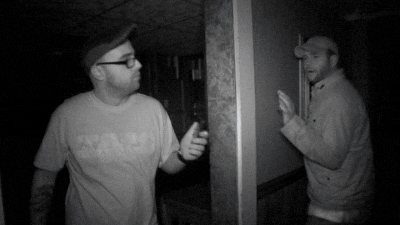 leaving the small town they've become ghost-hunting TV personalities who return to the to conduct an investigation inconveniently around the same time that a teenage boy has gone missing and the town people have not missed the coincidence. 
Our co-star Ashley's boyfriend has gone missing, and even 6 months later she refuses to believe that he isn't somewhere waiting to be found. When a new family comes arrives their intentions and involvement in his disappearance are uncertain and she, along with the rest of her town are understandably weary.
Ashley and Logan may not trust each other, but they have the same goal, to find Ashley's missing boyfriend and clear Logan's dad of any wrongdoing. As they get deeper into the investigation dark secrets are revealed while danger grows by the minute… but so does their connection. 
The first thing I have to mention is how successful Coutney Gould was in creating a setting that you could literally feel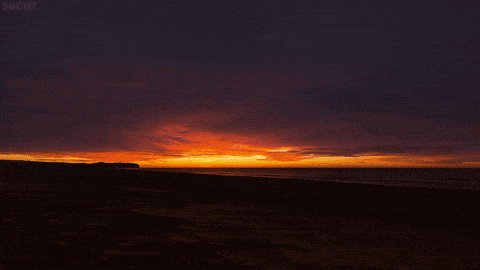 as you read.  Maybe it was divine intervention that I was reading this during a record-breaking heatwave in my state but I could feel the suffocating dryness as the dark force that covered Snakebite grew.  Creating a story that is creepy in broad daylight is an impressive feat that Courtney Gould was able to achieve effortlessly. 
Each different relationship within the Dead and the Dark worked to amplify the tension during an already dangerous and unknown situation. Logan's relationship with each of her fathers was unique as she clings to one while she struggles to remain close with the other.  They know things she shouldn't be exposed to, but without it, she has no way of understanding why there is a distance between her and one of her dads that didn't used to be there, leaving her feeling rejected by someone that is supposed to put her above all else. 
Logan and Ashley's relationship began out of desperation as they try to move on from the loss of love from someone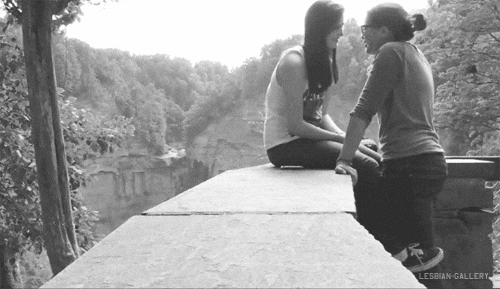 they cared deeply for.  The progression of their feelings towards each other felt natural as they went from strangers, to enemies, to teammates and finally to love interests. The thing about their relationship that moved me the most was the mutual respect that grew from a dangerous situation and the tentative affection that slowly developed as time passed. The dramatics were left to the paranormal, and the love story was kept subtle, but powerful. 
This was an amazing debut by Courtney Gould and I am convinced that even those who do not gravitate towards the mystery/suspense drama would find it enjoyable.  I will anxiously wait for her future releases and encourage everyone to pick up The Dead and The Dark!  
Amanda is a proud Ravenclaw who was raised in Alaska before traveling the world with her family. She currently resides in District 7 with her husband and 2 kids. As a full-time working mom her time to read is precious and she uses it to devour as many books as possible. All genres are welcome but she does prefer some smooches to be included. She has discovered a love of book signings and has been lucky enough to meet many of her Unicorn authors and hopes to meet more in the future!