5
In a Holidaze
Romance
Gallery Books
October 6, 2020
eBook
334
One Christmas wish, two brothers, and a lifetime of hope are on the line for hapless Maelyn Jones in In a Holidaze, the quintessential holiday romantic novel by Christina Lauren, the New York Times bestselling author of The Unhoneymooners.
It's the most wonderful time of the year…but not for Maelyn Jones. She's living with her parents, hates her going-nowhere job, and has just made a romantic error of epic proportions.
But perhaps worst of all, this is the last Christmas Mae will be at her favorite place in the world—the snowy Utah cabin where she and her family have spent every holiday since she was born, along with two other beloved families. Mentally melting down as she drives away from the cabin for the final time, Mae throws out what she thinks is a simple plea to the universe: Please. Show me what will make me happy.
The next thing she knows, tires screech and metal collides, everything goes black. But when Mae gasps awake…she's on an airplane bound for Utah, where she begins the same holiday all over again. With one hilarious disaster after another sending her back to the plane, Mae must figure out how to break free of the strange time loop—and finally get her true love under the mistletoe.
The Most Wonderful Time of the Year!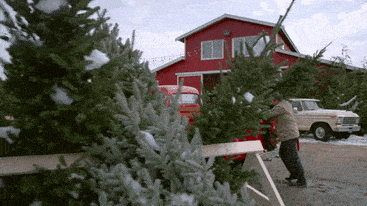 It's no secret that I am a long-time fan of the marvelous duo of Christina Lauren and I am not wholly responsible for the noises of excitement I make in response to getting to read their newest book. "In a Holidaze" is the holiday hallmark love story of that we need to get us in the holiday spirit and make this disaster of a year feel THAT much closer to being over. 
Maelyn has a long-standing tradition of spending Christmas week with her family and the families of her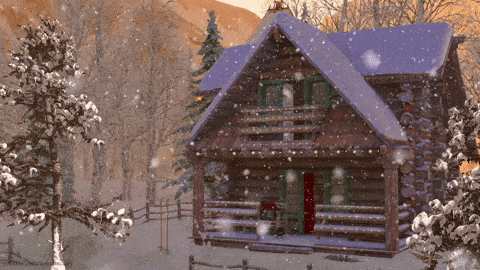 parents friends at a vacation cabin in Utah. Their days are filled with festivities and games that they have been doing for as long as she can remember. Her life isn't going as spectacularly as she would hope and the escape to comfort and tradition brings her some solace.. along with some quality time with her crush Andrew. This year however, things are a bit different. Upon learning that Andrew's parents are no longer able to keep the cabin and their Christmases together are now in jeopardy she falls into a spiral of wallowing that ends with some alcohol induced bad decisions. As she's headed home to lick her emotional wounds she quite literally crashes into a Groundhog Day situation and is transported back to the beginning of her Christmas week and is given another chance to heal the families and find her true happiness. Much to her dismay, finding her happiness and the key to stopping her time-travel adventures is not as easy as one would think and she ends up getting more chances than she bargained for.  Along the way she is able to learn more about Andrew than she had in all their previous years together, and in doing so she realizes that her crush may not have been unrequited and their connection is one worth taking a risk for.
I have to be honest that I don't tend to read books that are specifically geared toward the holidays. Even my romance loving heart can't take the generally over-sweet mushiness that comes from thawing hardened hearts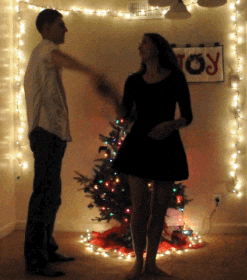 and Christmas magic. BUT! I know my girls behind Christina Lauren would deliver.  This is a holiday book that will appeal to the hallmark junkies and scrooges alike as it hits all the right feels for a genuinely adorable book. For the first quarter of the book I wasn't actually sure this was a romance, with only the mention of her crush and a few brief interactions this played out more as a touching family story and it was succeeding in that realm. Once the romance storyline began to play out it was all the sweet sugar you'd expect for the holidays. Fans of their older series such as Beautiful Bastard and Wild Seasons might be missing the spicy scenes that they are used to, but we are instead given a playful romance that will be perfect to curl up with as the weather cools. If you are like me and holiday books aren't normally your thing, I highly recommend giving this a try, it may be just the thing to change your mind.  Congratulations ladies this was the perfect start to the holiday season!
Amanda is a proud Ravenclaw who was raised in Alaska before traveling the world with her family. She currently resides in District 7 with her husband and 2 kids. As a full-time working mom her time to read is precious and she uses it to devour as many books as possible. All genres are welcome but she does prefer some smooches to be included. She has discovered a love of book signings and has been lucky enough to meet many of her Unicorn authors and hopes to meet more in the future!