Confessions of a Saint's Mistress
4
The Saint's Mistress
Historical Fiction
CamCat Books
September 22, 2020
Kindle, Hardcover
336
Told against the fourth-century backdrop of the fall of the Roman Empire and the rise of Christianity, The Saint's Mistress breathes life into the previously untold story of Saint Augustine's beloved mistress. A North African peasant, Leona, falls in love with the aristocratic Aurelius Augustine and comes into conflict with his mother, his patron and the Empire itself in her fight to keep her family together and win legitimacy for their son.
A Sinful Love Affair
The Saint's Mistress is unique as far as historical fiction goes, focusing on the ancient Roman Empire, around the time that it was beginning to crumble and fail. It is a love story, but also a story of finding faith, and fulfilling one's purpose in life, even if it means giving up what seems most important. The story is based loosely on the life of Saint Augustine (Aurelius), and his mistress, Leona. It is historical fact that Aurelius converted to Christianity in later adulthood, and that he had a wife, and a son. For the purposes of The Saint's Mistress, Aurelius' wife was a peasant girl named Leona, and therefore she could not formally be wed to him, making her a mistress at best, and their son a bastard at worst.
Leona and Aurelius fall in love while he is teaching her to read and write– something that would have been unheard of in the Roman Empire; young women of the peasant class had no reason to be literate. But, it is Leona's thirst for knowledge, her desire to better herself despite social expectations, and her quick wit that endear her to Aurelius. The conflict in the plot of the story comes from Leona's desire to convince Aurelius to defy the laws of the Empire by marrying her despite their different social classes. Instead, she becomes his mistress, raising their son alongside him, and moving to exotic locations like Carthage and Milan. But overlaying their otherwise happy life, is the constant threat of Aurelius' mother, and his patron, forcing a lucrative marriage on him, which would force Leona aside and restrict her ability to see their son.
My sobs stopped and I sat very still. How could both be true at the same time? How could unendurable sorrow exist beside God's steadfast love? And the answer came to me: how could they not be true?…The steadfast love of the Lord never ceases. To prove it, he gives us each other to care for. — Leona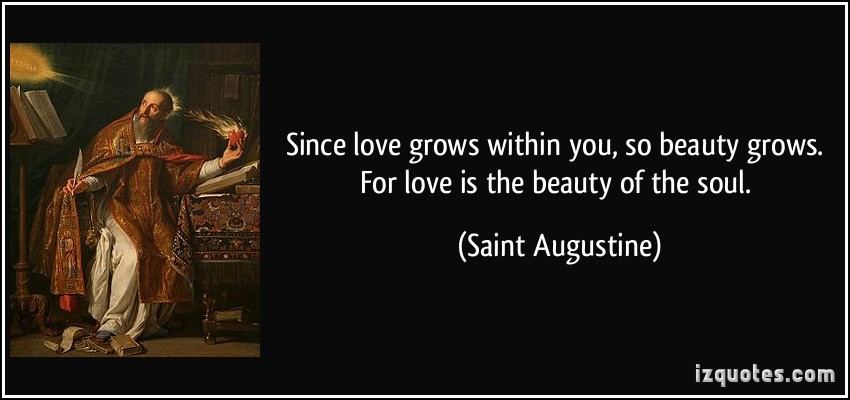 The Saint's Mistress follows Aurelius and Leona across the Roman Empire, and across their entire adult lives, ending with the historically accurate death of Aurelius in the city of Hippo during the Vandal's siege of the city. The story has many poignant, heart rending moments– life in the Roman Empire was neither easy, nor simple. But it is through the hardship that Leona and Aurelius each discover faith, and become the leaders they were meant to be, even though they have to walk their paths to greatness alone.
History is silent on the identity of Saint Augustine's mistress (or the wife of his heart, as he calls Leona), but I like to think that this tale could be accurate. Although Leona's life is not always happy, nor even what she might have dreamed of, it is a fulfilling one. She would have lived the type of life that would have illuminated the path to faith, and higher education, for many women to come after her in history. The Saint's Mistress is a beautiful, fast paced, historical romance, with a little bit of "literary epic-ness" thrown in for good measure; in short, I would definitely recommend this book!
Meghan is a coffee connoisseur, devoted milspouse, and exhausted momma to a three year old daughter and three dogs. She enjoys hiking, glamping, and traveling. You are mostly likely to find her reading good books in a hammock with a view of the ocean or mountains.