5
Romeantically Challenged
When in Rome
Women's Fiction
Kensington Books
July 28, 2020
eBook
336
ution?  Start a family of her own. Not easy when every man she's dated, including her ex-fiancé, finds "his person" right after breaking up with Annie. Even worse than canceling the wedding eight weeks beforehand?  Learning the "other woman" plans to walk down the aisle wearing her wedding gown. New plan—find a fresh, man-free start. Too bad her exit strategy unexpectedly lands her working at a hospital in Rome, Rhode Island, rather than Rome, Italy, and sharing a cabin with a big, brooding, and annoyingly hot male roommate.
Home on medical leave after covering a literally explosive story in China, investigative photojournalist Emmitt embarks on his most important assignment—cementing his place in his daughter's life. Three men and a baby might work in the movies, but with a stepdad and devoted uncle competing for Paisley's attention, Emmitt has lost his place at the family table. Then there's the adorably sexy squatter in his cabin, who poses another problem, one he'd very much like to solve up close and personal. But he can't win—Annie has sworn off men, Paisley's gone boy crazy, and Emmitt's estranged father reappears with a secret that changes everything.
Annie and Emmitt are about to discover love comes in many forms, and sometimes the best families are the ones we make.
"Do you know kale is food for people who don't know how to smile? It's scientifically proven"
Romeantically Challenged by Marina Adair was honestly a surprising read, from the blurb and I was expecting a cutesy beach read and what I got was a fun yet emotional read that explores 2 people's attempts to find their place in the world. 
Anh Nhi (Annie) Walsh has had her world turned upside down when her fiancé shockingly calls off their wedding and within weeks has announced that he is getting married to another woman.  She takes the opportunity to make possibly her first ever impulsive decision and make the temporary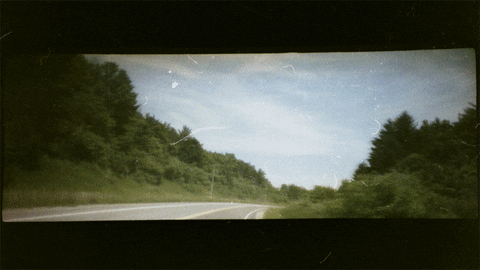 move to Rome, Rhode Island to escape the hospital she and her now ex-fiance work at together.  Her peaceful stay is interrupted when the owner of her airbnb suddenly returns home unannounced and decides that invading her(his) space is a great way to keep his mind off of his own issues
Emmitt is struggling with the fact that while he is a father, he is not the father figure in his daughter's life. And to make matters worse, her step-father Gray is actually a great guy and the stable presence she needs after the sudden and tragic passing of her mother. Emmitt was always the fun dad that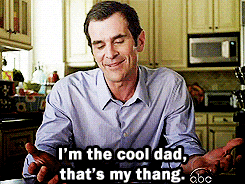 showed up when his work schedule allowed, and now that his daughter is older and dealing with such a tremendous loss he doesn't know where he fits in her life. His unexpected tenant tests him in a way no other woman ever has and helps him face the reality that teenage girls are a creature all their own who must be handled with care.  
I cannot fully express how in awe I am with Marina Adair's ability to create such complex and multi-faceted characters.  Rather than settle with the external and obvious challenges for each person she takes it further and delves deep into their backstories to make them feel real.  Emmitt in particular is a great example of how people are not just their reputation or past. Is he a player? Is he a deadbeat dad?  Is he a workaholic?  Or is he an insecure father who isn't sure he has a place in his daughters life?  Or Is he a man who makes no promises because he was raised not to count on anyone?  Maybe he's all or none of them on any given day, but Marina Adair goes the extra mile with each character to fully explore their complete story.  
But with this all of that said, this is a romance after all so let's get to the good stuff.  The chemistry between Emmitt and Anh Nhi was all but explosive upon their first meeting, but neither of them were in a place to act on it which just means the tension gets to build and build.  They begin as accidental roommates and as their story develops they end up being the friend the other needs during their difficult individual self-discoveries.As they start to realize what is growing between them their reluctance to take it where the reader is BEGGING for it go leaves a deliciously frustrating slow-burn, but trust me, it all pays off in the end.
If you are wanting a sweet read, that will give you some opportunities to cry, just a little, this is an amazing choice!  
Amanda is a proud Ravenclaw who was raised in Alaska before traveling the world with her family. She currently resides in District 7 with her husband and 2 kids. As a full-time working mom her time to read is precious and she uses it to devour as many books as possible. All genres are welcome but she does prefer some smooches to be included. She has discovered a love of book signings and has been lucky enough to meet many of her Unicorn authors and hopes to meet more in the future!