Make Me Hate You by Kandi Steiner
4.5
Make Me Hate You
Amazon.com Services LLC
June 25, 2020
253
If he kisses me right now, I'll drown.
Every sip of air is shallow and burning, because in the arms of my best friend's brother, I'm the closest I've ever been to sin.
His eyes flick to my lips, and I remember the first time I tasted him, seven years ago before I left this town and vowed never to return. His hands grip my waist, and I remember the pain when he rejected me, when my entire world crashed down at his command. His jaw clenches, and my senses come alive with one stinging reminder.
I'm not his to kiss, and he's not mine.
I tried to stay away from Tyler Wagner, putting an entire country between us. But when his sister's wedding brings us back to the same town, to the same house, I can't avoid him, no matter how hard I try.
He's always there, his dark eyes bewitching, luring me into their depths. The memory of us pulls me under like a rip current, and when he flashes that smile, I lose my breath, along with my will, unable to escape his grip and find the surface.
Now, hours before our plus ones arrive for the wedding, I'm in his arms, begging him to make me hate him, knowing he never could.
If he kisses me right now, I'll drown.
And I'll take him down with me.
Make My Hate You by Kandi Steiner
I was in dire need of such a swoony and angsty romance that would patch my heart up and give me hope. I finished Make Me Hate You by Kandi Steiner and I swear I have been shot by cupid. This book is so good! Make Me Hate You is a best friend's brother romance, it has a bit of enemies to lovers flair sprinkled with a bit of second chance romance. Here's why, our main character Jasmine is back in her hometown in New Hampshire to fulfill the duties of the maid of honor for her best friend's wedding.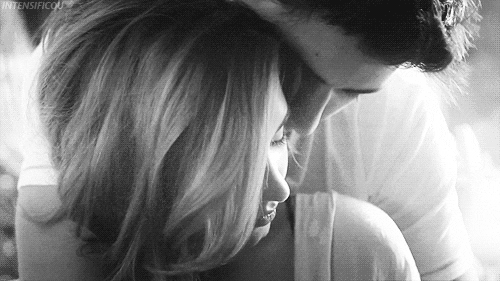 Her bestie Morgan is planning a wedding in two weeks! Jasmine has come back to town after SEVEN YEARS to chip in in her duties and catch up with loved ones. Jasmine, Morgan and Morgan's brother Tyler were a trio of besties back in the day during their high school years. They were inseparable until one moment between Jasmine and Tyler that ruined their friendship causing her to run as far away as possible for college and never to return again. Until now for the wedding festivities. DUN DUN DUNNNNNN!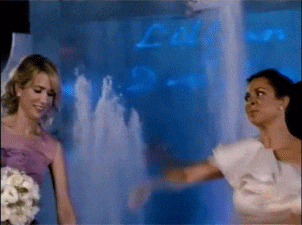 At first things seem to be copacetic in Jasmine's return back to town. She is so happy to be next to Morgan and family, once again admiring her state and its culture. (She's been a Cali girl this whole time.) I was really able to get a sense of Jasmine and Morgans bond, they are the ultimate besties that bring each other comfort but know how to have fun. Everything was going great until the moment Jasmine and Tyler have to meet again.
Jasmine and Tyler both have relatively successful lives, Jasmine with her podcast and Tyler is a financial guru on YouTube, both with a big following. Both have significant others that will be arriving later in the two weeks for the wedding. (Insert nerves being shook.) But every time they interact it's either to play-insult each other or those longing moments when their eyes connect. Every time Jasmine looks up in the crowd Tyler isn't too far away watching her with so many unspoken words in his intense stare.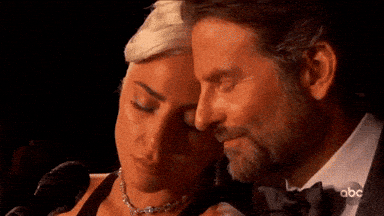 There were moments in this book that I just wanted to yell at the characters to get over their pride and confess their emotions! It was nail-biting and the intense angst that on Steiner can deliver had me either rubbing my face in frustration or yelling at my Kindle for the to finally "KISS!"
Make Me Hate You is an absolute romance book. Your head will spin with the thrill and high only an epic romance novel can do. Kandi Steiner does it again, the Angst Queen slayed my heart and I am so happy she did. I am giving this book 4.5 swoony stars!
This book will publish on June 25th, 2020 and I personally would like to urge you to pick it up. This is romance at it's best.
Click Here to order your copy!
Carla is a born-again bookworm originally from Puerto Rico. Becoming a mom is what drove her back into the love of reading. Starting with the love of Romance books but now she enjoys any epic tales that are well written. She's a mom of three, a wife, and resides in Central Florida. Hurricane news doesn't scare her but finding out a second book in a series doesn't come out for another year will send her into a real panic. Sending her chocolate and another great book works best to support her through such times.