In Which the Princess Saves Herself
5
The Tethered Mage
Swords and Fire
Young Adult Fantasy
Orbit
October 24, 2017
Kindle E-book
438
In the Raverran Empire, magic is scarce and those born with power are strictly controlled -- taken as children and conscripted into the Falcon Army.
Zaira has lived her life on the streets to avoid this fate, hiding her mage-mark and thieving to survive. But hers is a rare and dangerous magic, one that threatens the entire empire.
Lady Amalia Cornaro was never meant to be a Falconer. Heiress and scholar, she was born into a treacherous world of political machinations. But fate has bound the heir and the mage.
War looms on the horizon. A single spark could turn their city into a pyre.
Tethered Hopes and Dreams
The moment I finished The Tethered Mage, I felt a deep sense of sadness over having to wait on the next installment in the series, and then a rush of excitement about writing the review. I have not been this excited to share my love for a new book in quite some time! I read a few chapters of this book each night, no matter how exhausted I was after a long day at work, and then stayed up to binge read the last 100 pages because I just had to find out what was going to happen. So, even if you don't have time to read the rest of this review, do yourself a favor, and order a copy of the book right now!
The book takes place in what I would best describe as an alternate world medieval Italy. The city state of Raverra is much like Venice, and there is in an emphasis throughout the book on learning, architecture, art, and books. There are also assassins, spies, and political intrigue…interspersed with the more fantastical elements of the existence of magic, and an army of warlocks. Beyond this, I loved the themes explored by Melissa Caruso in the guise of a fiction novel. First, the book is full of strong female characters who do not cede their own power to make way for men; they even take the lead in matters of courtship! Second, by having the mage-born tethered for life to a soldier with no magic, who will govern the use of their magic, it begs the question of how we treat those who are different, or those who possess something we want. How important is personal choice in the matter of destiny? Additional questions the story brings to mind is the idea of ultimate loyalty to oneself vs. one's country, and whether or not love is more important than doing one's duty. Seems deep for a modern work of fantasy-based fiction, right?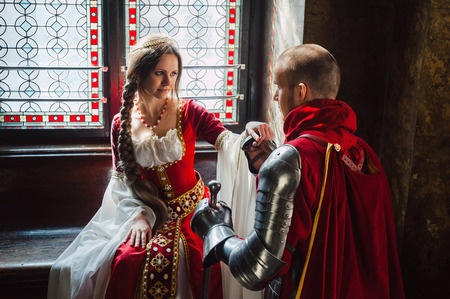 The characters in The Tethered Mage will make you fall in love with them right away, from studious Amalia, to sarcastic Zaira, and gallant Marcello. The affection I felt for them steadily deepened as they developed throughout the arc of the story, becoming more and more multidimensional as the plot thickened. I don't think I have ever yearned to see a love story work out, the way I hope for Amalia and Marcello! And seeing Zaira bloom as she slowly accepts friendship and her place in the empire (even as she starts to change it for the better), is something I look forward to seeing more of in the next book. This book shows the power of hope and ingenuity to change the world for the better. It's an inspiring story, and I highly recommend it to all young people who may feel a little jaded, and to adults my age who just need a breath of fresh air.
Meghan is a coffee connoisseur, devoted milspouse, and exhausted momma to a three year old daughter and three dogs. She enjoys hiking, glamping, and traveling. You are mostly likely to find her reading good books in a hammock with a view of the ocean or mountains.