Someone Else's Love Letter by Deborah Blumenthal
3.5
Someone Else's Love Letter
Fiction
March 1, 2016
216
From Deborah Blumenthal, an award winning journalist with the "New York Times" comes a heartfelt novel of bold fashion and bolder choices.
She found a letter…
Sage is a successful and driven wardrobe stylist to the wealthy of New York.  Her dedication to her craft is matched with a warm heart, as she plays counselor, friend, and mentor to her clients.  Despite having an exceptional eye for fashion, she is unfulfilled and feeling a bit disconnected in her personal life.  When she finds a love letter at the bottom of a taxi, she becomes obsessed with finding the author.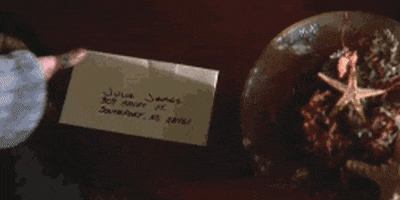 What seems like a straight-forward task becomes complicated as she goes through several people before meeting him. Enter Jordan, a reclusive but gifted artist on the brink of stardom.   Their love-match feels awkward at first, but grows on me as the story moves forward.
It is easy to relate to Sage as she struggles with her feelings surrounding her career and life choices, and descriptions of New York and the Hampton's create a colorful backdrop.  It would have been nice to see more interaction between Sage and Jordan, perhaps focused on the written word, but alas, we only have 2 examples of his writing.  There were some elements that left me feeling confused regarding the relationship development, but in the end, it was an entertaining read.
You can purchase Someone Else's Love Letter HERE, and find out more about Deborah Blumenthal HERE.
Happy reading!
Librarian by day, mom/wife/reader by night (among several other quirky things). While others are busying themselves with the newest reality show, she is comfortably lounging in her Pjs, sipping coffee (or wine), and immersing herself in all things literary escapist. When not reading, she is busy singing, exploring the outdoors, mom-ing, wife-ing, and being an over all wannabe Superwoman.