3
Back in a Spell
The Witches of Thistle Grove
Romance
Berkley (January 3, 2023)
An awkward first date leads to a sparkling romance between one of the most powerful witches in town and a magical newbie in this rom-com by Lana Harper, New York Times bestselling author of Payback's a Witch. Even though she won't deny her love for pretty (and pricey) things, Nineve Blackmoore is almost painfully down-to-earth and sensible by Blackmoore standards. But after a year of nursing a broken heart inflicted by the fiancée who all but ditched her at the altar, the powerful witch is sick of feeling low and is ready to try something drastically different: a dating app. At her best friend's urging, Nina goes on a date with Morty Gutierrez, the nonbinary, offbeat soul of spontaneity and co-owner of the Shamrock Cauldron. Their date goes about as well as can be expected of most online dates—awkward and terrible. To make matters worse, once Morty discovers Nina's last name, he's far from a fan; it turns out that the Blackmoores have been bullishly trying to buy the Shamrock out from under Morty and his family. But when Morty begins developing magical powers—something that usually only happens to committed romantic partners once they officially join a founding family—at the same time that Nina's own magic surges beyond her control, Nina must manage Morty's rude awakening to the hidden magical world, uncover its cause, and face the intensity of their own burgeoning connection. But what happens when that connection is tied to Nina's power surge, a power she's finding nearly as addictive as Morty's presence in her life?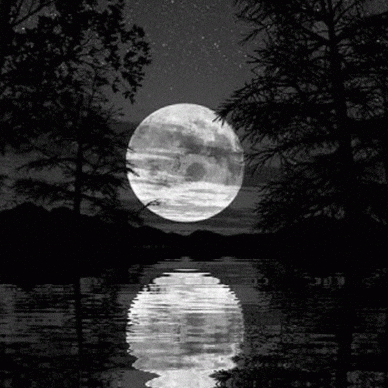 I liked Back in a Spell, but I didn't love it like I did it's predecessors.
Back in a Spell by Lana Harper is the third book of the Thistle Grove series. I am charmed by this magical town, it's diverse residents, and love stories found between them. I wanted to love this book just as much, but it fell a little flat for me.
It was challenging to keep an open mind with the Blackmoore family being centered in this book. Nineve is a straight laced lawyer for the family, and hasn't played a villain role in the prior two books like her brother. Her brother is a supporting character here, but his only redeeming qualities in this book is being a supportive brother. They both experience emotional abuse from their mother and grandmother. I think this was a way to justify the superiority complex of the family in Thistle Grove, and provided a way for Nineve and her brother to say "we're not bad, it's just our older generation." Eliminating their roles in continuing the cycle of the Blackmoores' run of the town.
Insta-love is a hard sell.
Nineve finds herself magically eloped to Morty without their consents. It happens after their disaster of a first date. On said date, they realized the only chemistry they had was the physical. She was put off by his use of profanity, and he felt like she was a little stuck up. Even worse is realizing she is part of his biggest annoyance, the Blackmoores pushing him to sell his bar. So because of this disaster, it's hard to accept their insta-love once the magic sets into them. I could have respected it a little more if they resisted for a while. Get to know each other and unlearn their dislike. Instead magic hits and *swoosh*, they're hooking up and then can't stand to be apart.
Overall, I liked Back in a Spell. It had some areas that didn't agree with me, but that doesn't mean there isn't an audience for this book. Also, I love Thistle Grove. So I'm coming back for more when Lana Harper releases "In Charm's Way."
Kristin lives in the PNW with her husband, and three kids. She loves to read YA fiction, fantasy, and romance. She's recently entered the world of "Booktok" on Tiktok, and is having way too much fun following the trends of young folks. The only shows she watches are re-runs, and if she's not reading a book she's listening to one.