Love Me Like a Love Song by Annemarie Boyle
4
Love Me Like a Love Song
The Stonyhill Musicians
Contemporary Romance
Dahlia Media
November 9,2020
She used to be on top of the world. He's desperate to get there. Can two wounded musicians resolve their dissonance and find perfect harmony?
Eighteen months after the death of her rock-star husband, Grammy-award winning songwriter Grace O'Connor is ready to start rebuilding her life as a solo act—in her own time and on her own terms. But when a powerful music executive issues a threatening ultimatum, Grace is forced to partner with a disgruntled—and far too sexy—musician to save the only career she's ever known.
Andrew Hayes is on the cusp of making his band a success—and finally proving to his fault-finding father that he has what it takes to make it in the Nashville music scene. But when his label demands he co-write the band's first all-original album with a has-been songwriter or lose their recording contract, he's certain his father's predictions are about to come true.
Forced into an unwilling partnership, Grace and Andrew can't be in the same room without the gloves coming off. But when the deadline looms, they agree to a temporary truce, only to uncover a far more dangerous threat to their budding partnership—a crazy-hot attraction that can't be denied. With Grace as his partner, Andrew discovers the success he's always craved, but Grace worries she's fading into the shadow of a charismatic performer—again.
Before the album wraps, can Andrew convince Grace that a duet of the heart is the sweetest melody? Or will Grace write the final note, believing that love with another musician hits all the wrong chords?
Love Me Like a Love Song is the first book in the Storyhill Musicians series. If you like strong women, restless dreamers, and unquenchable chemistry, then you'll adore Annmarie Boyle's funny, poignant contemporary romance.
Love Me Like a Love Song by Annemarie Boyle
Excuse me while I absolutely swoon over this melodious contemporary romance.
Annemarie Boyle has marked a permanent spot in my heart this year with Love Me Like a Love Song. This sweet contemporary romance with a musical twist gave me all the romance and swoony feels that I just adore!
Love Me Like a Love Song introduces us to Grace O'Connor who has for the past year and a half been adapting and learning to live her life as a widow. Her musician husband passed away due to cancer. She was his songwriter, not only that a Grammy winning songwriter that he made sure to snag for him and only him.

After months of having writers block, Grace feels at a loss for inspiration. She has been struggling to piece together songs and matching melodies. Grace is clearly feeling a fog due to the loss of her husband. She also clearly fears that this once on-fire-songwriter has fizzled out and cannot keep up with her fazed out career. But there is a strong voice in her head behind all that fog, reminding her that this talent of hers rumbles beneath it all, she must fight out of the faze and win herself back.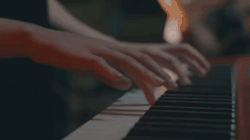 Enter this ultimatum that sets Grace in a tizzy. The music executives of the label that she is signed to MAKE her partner with this up and coming group. She has to suffer (insert exaggerated rolly eyes) a forced partnership with the group's lead writer Andrew Hayes.
Andrew Hayes is a dreamy, sexy, burly, bearded, flannel wearing (you get where I am taking you with this.) lead writer. He is super annoyed and angry with the record label execs that have forced this partnership with Grace. The decision is a hit to his ego, he was hoping to be able to write this debut album for his band on his own, all while blowing the executives mind. When they throw Grace into the mix he goes ballistic. Making their interactions super heated. Both him and Grace do not back down from their awkward and heated interactions. Making this forced-proximity-partnership super delicious to read.
Will all this competitive song writing tension lead to the all needed confession of feelings, or even better act on these feelings? Ah, you will have to read for yourself to see how this plays out.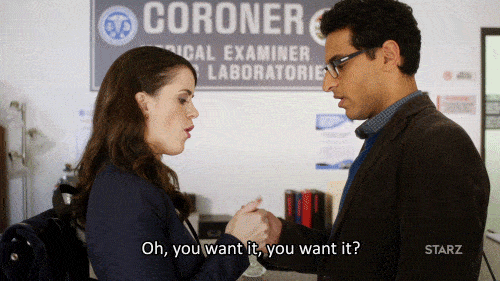 Love Me Like a Love Song by Annemarie Boyle was a beautiful written love story. I want to consider it a second chance romance because Grace must find the will within herself to love again, but not only that, to write again. Her passion and purpose are so heavily tied into song writing, it is so explicitly written and felt in this book. As the reader you root for her breaking through the writer's fog with the same tenacity as hoping she lets love in again. As for Andrew, as the reader you swoon over his yumminess and live for him taking a backseat to Grace's experience. #girlboss
I highly recommend Love Me Like a Love Song for those searching for a romance that inspires hope in love. For those that love when a woman finds her voice and strength and for the second chance a LOVE. Grab your copy here!
Carla is a born-again bookworm originally from Puerto Rico. Becoming a mom is what drove her back into the love of reading. Starting with the love of Romance books but now she enjoys any epic tales that are well written. She's a mom of three, a wife, and resides in Central Florida. Hurricane news doesn't scare her but finding out a second book in a series doesn't come out for another year will send her into a real panic. Sending her chocolate and another great book works best to support her through such times.