5
Court of the Vampire Queen
Paranormal Erotica
Sourcebooks Casablanca (September 6, 2022)
Three Powerfully Alluring Vampire Men And One Queen to Rule Them All All Mina ever wanted was to escape her father's control. Half human, half vampire, she lived eternally torn between two worlds, never fully experiencing the pleasures of either―until her father chose her as the pawn in his latest political move, gifting her to the darkly powerful and dangerously seductive Malachi Zion. Malachi is not a vampire to be trifled with. He rules with an iron fist and has a reputation for the darkest of sins. But the longer Mina spends with him, the more she realizes he's not the monster she first thought―and as fear bleeds into lust, then trust, then something more, Malachi opens Mina up to a world she never knew could be hers for the taking: including the love of Malachi's two closest friends and companions. Now surrounded by all three men, the center of their shockingly seductive world, Mina may finally have the power to face down her father and take back the life―and crown―that by all rights should be hers.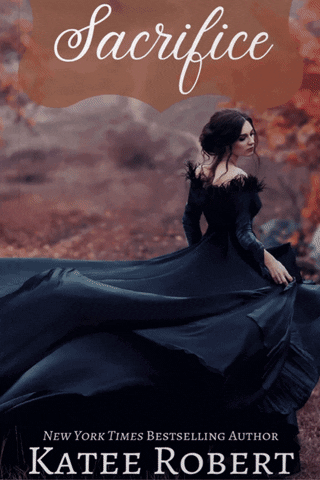 If you've heard of Katee Robert, surely you're aware that she brings the heat in all of her books. What do I mean by heat? I mean that she has such a way of writing that you feel a hot flush and tingles under your skin. You might want to save Court of the Vampire Queen for nighttime reading at home. *hint hint*
Court of the Vampire Queen is a steaming compilation of her books "Sacrifice", "Heir", and "Queen".

Mina is a half vampire, half human, that is sacrificed to an imprisoned vampire named Malachi. Either Malachi will succumb to his hunger and drain her dry, or he'll keep her as his play-thing. If she lives, she'll eventually get pregnant. The whole vampire bite process is extremely orgasmic. Mina's father wants her to produce Malachi's baby that he would ultimately steal, and then would kill her. Her whole life Mina has been a disappointment to him. The only thing he wants in life is power and control of everyone in the vampire race.
Yes, This is a reverse harem story, but it's SO much more!
Right away, from their very first encounter there is sexual tension. He can't control himself when it comes to needing blood. He pounces. This is when we realize how enjoyable it is to be bitten in this world. It's the first of many orgasms for Mina. Katee Robert doesn't stick to traditional vanilla sex scenes. Eventually we meet Wolf and Rylan. What happens when you add one woman, and three attractive males? R-e-v-e-r-s-e harem.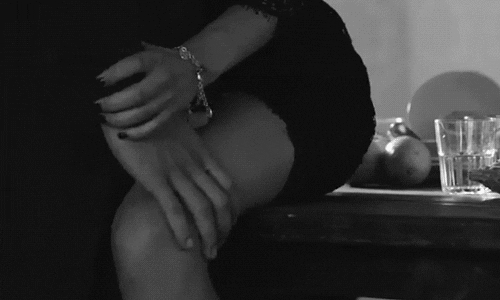 I mean it when I say this book should be valued as much more than just a #smuttok review. Each of the men have had relationships spanning more years than Mina has lived. It's as if she was just a missing link between them. She completes them, and they empower her. Clearly, physical touch is all of these vampire's love language. Beyond that, they encourage Mina to be brave. They prove to her that she's strong enough to stand against her father. With their support she starts to see herself as more than a halfblooded mistake. Mina evolves into the kind of woman who deserves to be queen. Forced into a situation with impossible odds against them, Mina and her men use their combined strengths to go to war against her father.
I appreciated the content warnings at the beginning of this book. In my case, I was able to take heed of the warnings and continue reading. I found such healthy examples of love throughout this book that I feel grateful to have read this.
Content Warning: Dubious consent, blood play, breeding, abusive parent (father), patricide, pregnancy, blood, gore, murder, explicit sex, vomiting (cause pregnancy), discussions about abortion, abusive parent (father, historical, off-page), blood play, attempted sexual assault (alluded to, non-graphic), attempted drugging
Kristin lives in the PNW with her husband, and three kids. She loves to read YA fiction, fantasy, and romance. She's recently entered the world of "Booktok" on Tiktok, and is having way too much fun following the trends of young folks. The only shows she watches are re-runs, and if she's not reading a book she's listening to one.