Sweet as Pie
4
Meet Me in the Margins
Romantic Comedy, Clean Romance
Thomas Nelson
February 15, 2021
Paperback, Kindle, Audiobook
320
You've Got Mail  meets The Proposal—this romance is one for the books. Savannah Cade's dreams are coming true. The Claire Donovan, editor-in-chief of the most successful romance imprint in the country, has requested to see the manuscript Savannah's been secretly writing while working as editor herself—except at her publishing house, the philosophy is only highbrow works are worth printing and commercial fiction, particularly romance, should be reserved for the lowest level of Dante's inferno. But when Savannah drops her manuscript during a staff meeting and nearly exposes herself to the whole company—including William Pennington, new publisher and son of the romance-despising CEO herself—she races to hide her manuscript in the secret turret room of the old Victorian office. When she returns, she's dismayed to discover that someone has not only been in her hidden nook but has written notes in the margins—quite critical ones. But when Claire's own reaction turns out to be nearly identical to the scribbled remarks, and worse, Claire announces that Savannah has six weeks to resubmit before she retires, Savannah finds herself forced to seek the help of the shadowy editor after all. As their notes back and forth start to fill up the pages, however, Savannah finds him not just becoming pivotal to her work but her life. There's no doubt about it. She's falling for her mystery editor. If she only knew who he was.
Meet Me in the Margins is casually charming, funny and full of sweetness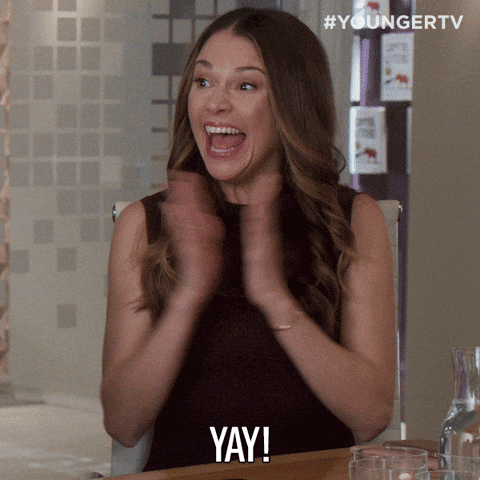 I'm a sucker for any book or show that features publishing, and I've been feeling a void since Younger wrapped up. So, when I read the blurb for Meet Me in the Margins by Melissa Ferguson, I was very excited to jump in. This sweet romcom gave me my fix and more.
Savannah Cade is an editor at a publishing company based in Nashville. She describes herself as "settled into mediocrity" and "perfectly adequate." I'd rather describe her as imperfect and relatable. Her low self-worth probably comes from the fact that she's surrounded by total jerks, starting with her type-A sister who wants to force everybody into her lifestyle, then her long-term ex-boyfriend who is now engaged to this same "perfect" sister, and finally her parents who refuse to acknowledge how much that turn of events sucks. For most of the book, I wanted to give Savannah a big hug and tell her it's okay to distance yourself from toxic people, even if they are family. In this sense, Savannah is a little clueless.
Outside of her family circle, Savannah's life gets more interesting. She has been secretly writing a romance novel, and the premise of that book has already caught the attention of a seasoned editor at a prominent publishing company. Unfortunately, she has to keep all this under wraps because the publishing house she works for focuses exclusively on non-fiction and literary fiction. Ms. Pennington, the CEO, has no respect for any book outside those genres. If she finds out about Savannah's book, she'll likely fire her.
"Ms. Pennington doesn't just not like commercial fiction. She loathes it. And romance, according to her, is the lowest form. It is, according to Ms. Pennington herself, the stuff read aloud in Dante's lowest level of hell. On par with pink Moscato, girls in wraparound scarves holding pumpking-spice lattes, and country music."
After accidentally dropping the draft of her book in the middle of a staff meeting, spilling pages all over the room, Savannah has to find somewhere to hide it before anybody comes by asking questions. She stashes the pages in a hidden nook behind a file cabinet in the ARC room, but when she comes back for it, she notices somebody had provided editorial comments on the margins of her draft. Savannah initially dismisses the suggested edits, but after hearing similar notes from the romance editor who had shown interest in her book, she decides to accept the mystery editor's help.
As her book evolves, she develops a particular interest in the person behind the insightful comments and grows curious about who it could be. Is it one of her fellow editors? Is it her coworker who she went on a date with a few years ago? Or, could it be Will, Ms. Pennington's son, who just joined the staff and Savannah is starting to grow close to? Whoever he is, as Savannah starts to commit to her book, in part thanks to the mystery man's help, Savannah's stories begin to take off on and off the page. We see her grow to accept the confident, funny, and smart woman she has always been.
A bookish book about bookish love
Meet Me in the Margins was full of wit, charm, and swoon. Its twists and turns keep the story engaging, and the slow-burn romance has the perfect feel-good ending.
Darienne was 15 when her aunt gave her a copy of Princess by Jean Sasson, and she has been hooked on books ever since. Originally from Puerto Rico and now living in Maryland, she's always looking to visit new coffee shops and bookstores. Her favorite genres include YA, spicy romcoms, and women's fiction. Thanks to the Bees, she's also now obsessed with romantasy series. Other loves include lavender lattes, sassy coffee mugs, sunrises, sleeping in, small-town charm, and big city lights. One day, she'll write that book that lives in her head.