Hana Khan Carries On by Uzma Jalaluddin
4
Hana Khan Carries On
Conteporary Diverse Romance
Berkley
April 13, 2021
368
One of Amazon's Best Romances of the Month!
For fans of "You've Got Mail," a young woman juggles pursuing her dream job in radio while helping her family compete with the new halal restaurant across the street, in this sparkling new rom-com by the author of Ayesha at Last.
Sales are slow at Three Sisters Biryani Poutine, the only halal restaurant in the close-knit Golden Crescent neighborhood of Toronto. Hana waitresses there part time, but what she really wants is to tell stories on the radio. If she can just outshine her fellow intern at the city radio station, she may have a chance at landing a job. In the meantime, Hana pours her thoughts and dreams into a podcast, where she forms a lively relationship with one of her listeners. But soon she'll need all the support she can get: a new competing restaurant, a more upscale halal place, is about to open in the Golden Crescent, threatening her mother's restaurant.
When her mysterious aunt and her teenage cousin arrive from India for a surprise visit, they draw Hana into a long-buried family secret. A hate-motivated attack on their neighborhood complicates the situation further, as does Hana's growing attraction for Aydin, the young owner of the rival restaurant--who might not be a complete stranger after all.
As life on the Golden Crescent unravels, Hana must learn to use her voice, draw on the strength of her community and decide what her future should be.
Hana Khan Carries On by Uzma Jalaluddin
A contemporary romance centered around owning your voice and fighting for your beliefs.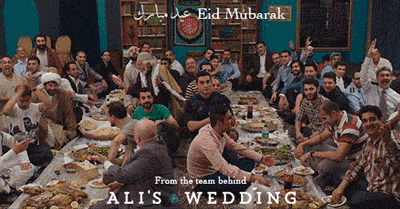 Hana Khan is juggling so many jobs, it's a wonder how she is keeping it all together lately. She works at her mother's restaurant called Three Sisters Biryani Poutine, as well as intern at a radio station, and has her own podcast. She is majoring in broadcasting in grad school and has a deep need to tell stories more so, to dig for truths.
Hana although busy, life seems to want to throw a couple more things to her juggling act, she has a cousin and aunt come in from India. She will have to show them around and be a gracious hostess.
But that is not all.. In the city and vicinity of Golden Crescent where there are huge populations of South Asian immigrants a new, swanky, halal restaurant threatening her family's establishment starts to break ground and cause ruckus between everyone.
The owner of the boujie place? Aydin… (or as Hana likes to refer to him, "silver shades." Due to his expensive style)
The animosity is between Hana and Aydin is instant and at level 10. (out of 10) Hana will stop at nothing to continue to grow her career and save the family business. What will probably cause a rift in the plans is the intense attraction these two have. The joy at one-upping each other that just fuels the chemistry makes for such entertainment.
I thorougly enjoyed Hana Khan Carries On by Uzma Jalaluddin, I am giving it 4 stars! The biggest takeaway is the beautiful culture of Muslim families, the insight of immigrant community togetherness, and the perseverance of a talented and courageous leading lady.  A read that truly empowers and validates the creative in me, I felt strengthened by Hana all througout the book.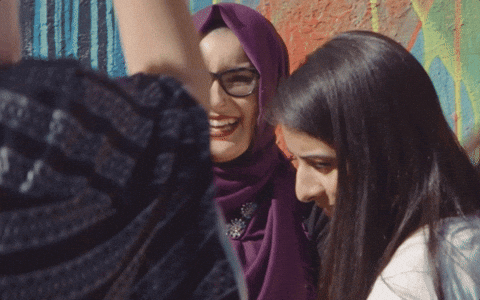 Carla is a born-again bookworm originally from Puerto Rico. Becoming a mom is what drove her back into the love of reading. Starting with the love of Romance books but now she enjoys any epic tales that are well written. She's a mom of three, a wife, and resides in Central Florida. Hurricane news doesn't scare her but finding out a second book in a series doesn't come out for another year will send her into a real panic. Sending her chocolate and another great book works best to support her through such times.